Travel Specialties
Interests
Adventure
Food & Wine
Culture, History & Arts
Independent Tours
River Cruising
Selling Travel Since
1977
My Background
Deanna joined Rainbow Travel thirty-five years ago. At that time, Rainbow had several branch offices that primarily served the traveling business people. Deanna served at several branches. She served in Rainbow's downtown office for ten years as Manager, before being transferred to Rainbow's Main Office, where she continues to serve her clients. In serving the business public, Deanna gained her expert knowledge of airlines and schedules world-wide, upscale hotel properties, short notice get-away trips, tours, and our very popular cruises.
Deanna has earned her CTA Certification from the Travel Institute, and has gained vast knowledge of the travel industry. In addition, she has attained another certification as Destination Specialist for Spain.
A phase of travel that is becoming very popular is "destination weddings." Deanna has recently assisted several couples with their wedding plans and special destination.
Places I Have Traveled
Reviews and Recommendations for Deanna Byrd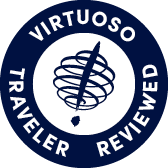 Virtuoso Verified Traveler
All reviews are from confirmed guests sharing exclusive insights
Sort reviews by
Recommended
highly recommend
By: paul&cindy
Reviewed on: 04 Nov 2013
We have used Deanna Byrd as our traveltime agent for the past 17 years and have always have all our requests fullfileld. She is a great asset to Rainbow Travel.
Recommended
Highly Recommended
By: MPnOKC
Reviewed on: 07 Nov 2013
Deanna has helped my wife and I a number of times with travel planning. She has always been attentive to details and spot on with hotel and attraction information and recommedations for destinations that we have not been familiar with. Would definitely recommend her to anyone looking to work with a full service travel agent.
Recommended
Deanna is just the "BEST EVER" our vacation was flawless.
By: Steve
Reviewed on: 10 Dec 2013
We have taken several vacations thru Deanna @ Rainbow travel in the past ten years.Deanna always works so hard for us to get us what we want, when we want it. should we want a room on a certin floor of a certin hotel,to a flight at a moments notice.Drinks & flowers in our room, to a snuba dive on a certin day. We just can't say enough about her! Thanks Deanna, Steve & Sherry Graham OKC
Recommended
highlyn recommend
By: ki
Reviewed on: 13 Nov 2013
I our trip was planned perfectly. Our request for the type of room was gorgeous and dead on point to our standards, the dinner reservations made were awesome and well set up. The vacation was beautiful and we will be using deanna services again for our next vacation. Job well done.
Recommended
Highly Recommended
By: Travel
Reviewed on: 07 Nov 2013
Deanna is so responsive and efficient in planning travel and very creative in finding solutions. She is great to work with - I have worked with her for at least 20 years!
Recommended
highly recommended
By: OUfan
Reviewed on: 07 Nov 2013
Deanna was very thorough and helpful. She addresses are needs and wishes very well and was exceedingly helpful when glitches occurred. She recommended first class accommodations and had very good suggestions throughout. She was knowledgeable about the things we would encounter on the trip. We have used Deanna 4 or 5 times previously and were very satisfied in each instance. I would strongly recommend her.
Not Recommended
Concerned
By: Beefy
Reviewed on: 13 Nov 2013
Loved the stop at Wikki Beach. Was very concerned when we transfered to Kona. We wanted to be on the beach for our entire vacation, we only had 2 days. I could have cried when we flew in and saw only black lava rock...as it turned out it was better than I thought.
Recommended
Great recommendation and destination!
By: Scott8901
Reviewed on: 11 Nov 2013
Deanna was very friendly and professional. Her recommendation for my wife and me to spend our honeymoon in the Dominican Republic was spot on! The resort was great and met all of our expectations. I would highly recommend her for anyone wanting an awesome customer experience!
Recommended
Very highly recommended!!
By: Amanda
Reviewed on: 07 Nov 2013
Deanna did an amazing job scheduling my Playa Del Carmen trip this year and I plan to use her for next years trip as well!!
Recommended
Highly recommended
By: Sally
Reviewed on: 13 Nov 2013
Deanna was most efficient in helping us plan our New Zealand and Australia cruise and also our Panama cruise. She took care of every detail and everything went off without a hitch.
Recommended
Highly Recommended
By: David
Reviewed on: 08 Nov 2013
Myself and some friends, this past February booked a trip to Cancun Mexico with Deanna Byrd. This lady did a remarkable job of getting everything ready and keeping us informed into what needed to be done. She made sure we knew just who to contact upon arrival in Mexico. I would recommend this agent and plan on using her again for my next trip
Recommended
The Best in the West
By: Sam and Carol
Reviewed on: 07 Nov 2013
Deanna is the best, truly the best agent we have ever used. She knows the meaning of customer satisfaction and always makes me feel as though I am the most important customer she has.
Recommended
Our GO TO GAL for Travel
By: Chuck4200
Reviewed on: 07 Nov 2013
We have used Deanna several times in the past few years and she never disappoints. She once got us two of the 8 Business Class seats on Air Tahiti (LA to Tahiti) at two for the price of one, and consistently gets us special treatment and upgrades around the world. She even finds milage seats and upgrades when the airlines say there aren't any.
Recommended
Highly Reccomend
By: Kowala
Reviewed on: 07 Nov 2013
Very helpful in every way. And she saved us money!!
Recommended
Always recommend Deanna - so creative!
By: Bry
Reviewed on: 07 Nov 2013
Had a wonderful experience. Would surely use again and highly recommend.
Recommended
Highly recommend
By: nanz
Reviewed on: 19 Nov 2013
It was my first experience with Virtuoso travel. The hotels were fabulous. The amenities were superb! In London we were treated as Royalty. In France the hotel was so close to the Louvre that we could see it from our window. So convenient to shops and restaurants. The concierge desk was so helpful in both hotels. It was as if we were old friends. I certainly would recommend Virtuoso for a first class vacation! Thank you Deanna.
Recommended
Highly recommend
By: Terry
Reviewed on: 19 Nov 2013
She has always did exactly everything I ask of her and has done it in a very prof. way. She is always friendly and if anything went wrong she has always been fast to get it fixed.
Recommended
Model travel agent. Highly recommended
By: Page
Reviewed on: 19 Nov 2013
She met with our travel party on multiple occasions and provided excellent suggestions and recommendations for itinerary, travel and lodging arrangements with upgrades as available. Provided careful, complete and clear instructions, obtained special prices with Virtuoso amenities as available at hotels/villas, obtained air upgrades without cost and provided clear directions with travel documents. Outstanding service!
Recommended
HIGHEST RECOMMENDATION!
By: Not provided
Reviewed on: 19 Nov 2013
Deanna is the BEST of the BEST. She always obtains us the most wonderful accommadations. She anticipates all the details. We just Love Her. Johnny & Susan Satterlee
Recommended
very enjoyable
By: Dan
Reviewed on: 21 Nov 2013
Alaskan cruise - Deanne set up a cruise and land tour during June of this year. We enjoyed the cruise and each stop. This was a great way to sample many parts of the state for future vacations. Our trip went smooth
Recommended
Couldn't have done it without her
By: Maven
Reviewed on: 19 Nov 2013
Deanna helped me plan a trip to China. She was a real life saver and I can't recommend her enough.
Recommended
highly recommend
By: Al and Jeanne
Reviewed on: 10 Feb 2014
Deanna arranged everything perfectly.  Everything that we needed was taken care of.  The trip was fantastic we really enjoyed it.  
Recommended
DEANNA IS THE BEST TRAVEL CONSULTANT I HAVE EVER HAD
By: HAWAII2014
Reviewed on: 22 Mar 2014
I HAVE BEEN TO HAWAII 4 TIMES MYSELF AND THIS TRIP THAT DEANNA PLANNED OUT FOR ME AND MY SIBLINGS WAS AWARD WINNING.  SHE CATERED TO OUR EVERY NEED INCLUDING RESERVING HANDICAP ACSESSABLE ROOMS IN OUR HOTELS AND ALSO HAVING THE AIRLINES MEET MY FLIGHTS AND BRING MY MOBILITY SCOOTER TO THE GATES AT EACH STOP.I FEEL THAT DEANNA WENT ABOVE AND BEYOND ANY OTHER TRAVEL AGENTS THAT I HAVE DELT WITH IN MY TRAVEL EXPERIENCES.  I DON'T FEEL THAT I WILL WANT TO USE ANYOTHER TRAVEL AGENT SINCE I HAVE FOUND DEANNA....SHE WILL BE HANDLING ALL OF MY TRAVEL ARRANGEMENTS FROM HERE ON OUT....
Recommended
She is the Best
By: Ms. GO GO
Reviewed on: 06 May 2014
We love the way Deanna Byrd gives us all of her attention when we are in the office with her planning our trips. She is very dependable and professional. We appreciate her kindness and her expertise.We plan to book another trip within 6 months to year; and will call on her again.Thanks you very much Deanna.
Recommended
Highly recommend
By: mtv47
Reviewed on: 24 Jul 2014
Thank you to Deanna for booking our best family vacation...ever! Cancun was wonderful and the Riu Palace Peninsula was by far the most beautiful resort in Cancun.  We will rebook next year.
Recommended
Go Viking
By: N&C Go To Europe
Reviewed on: 09 Aug 2014
The reservation process was pleasurable. No hiccups. The limo to and from the airport (same Driver) was wonderful. Courteous driver who maintained the speed limit, was safe and declined tip? Wow! Our Congrats to him. Air to Europe was great and better than the return. Business class is the way to go. Avoid Washington National Airport. Viking met/greeted us in all designated places and times including our cruise extension. This exceed our expectations. Viking personnel were courteous, knowledgeable, helpful, and convinced us that they were generously concerned with respect to our safety, well being, trip quality and trip experience. Walking guided tours were tedious, long, slow moving and provided too much detail. However, these were optional and we soon went off on our own. No complaint here. River cruising was very enjoyable, restful, panoramic, and well worth the trip. Ship meals were wonderful with unlimited menu choices. Nice touch on steward choice for the evening meal.
Recommended
great service
By: Pat
Reviewed on: 21 Aug 2014
Deanna was recommended by a friend of mine. Deanna provided me with information for several tours and I settled on one that fit my time frame and the area I wanted to see. She explained everything when I went to pick up the documents. I was very happy with all aspects of the tour my granddaughter and I booked with Globus through Deanna. We had an excellent tour guide and bus driver. The hotels were all great and we had a wonderful trip. Our luggage did arrive a day late coming back home because of a TSA check but was really not that much of an inconvenience.
Recommended
Great Trip
By: Dbarton028
Reviewed on: 05 Oct 2014
All the accommodations were awesome. Deanna did a great job as usual. I will not take a trip without consulting Deanna. She has done numerous trips for us and every one of them has been an excellent experience.
Recommended
Helpful, amazing room, great choice!
By: kowalikc
Reviewed on: 21 Nov 2014
Very surprised to find the room she found for us had its own private swimming Pool!
Recommended
Excellent
By: Ag32
Reviewed on: 03 Jan 2015
Trip was good. We had lots of fun. Coming back i checked in my small carry on at the gate because the plane was full and everyone had 2 to 3 carry on. As a result my go pro camera and the go pro pole vanished. Suspected it happened in Houston where we had 5 hours lay over. I hope there is a way to find them. Only 2 complains on this trip. Our trip orientation end up to be a condo sale. We did not stay as soon as we find out. The other one our return from Houston was too late. There was another flight at 8:45 which we could use. They did not let us get in because we had checked in bags. Please let me know if there is insurance on our luggage s. thanks
Recommended
Great service
By: Steve1214
Reviewed on: 22 Feb 2015
Left all of my cruise documents at home on the desk. The cruise line people were happy to see me and take good care of me. They quickly reissued all boarding passes and bag tags for immediate boarding. Every one of the staff was very professional from our state room attend it to the head waiter in the main dining room. Hats off to mytravel agent Deanna Byrde, this woman is amazing she made it all happen without a hitch.
Recommended
Excellent
By: Spunky
Reviewed on: 18 May 2015
We have been going to Mexico since 1985. Deanna Byrd topped herself this year. She got us to try the iberostar Parasio Lindo. We couldn't have been any happier. Every step of the way it was just as she told us it would be. We would like to thank her for trying each year to make our vacation even better then before.
Recommended
Great Trip
By: Nicholas
Reviewed on: 21 Jul 2015
Trip was great but we enjoyed the Grand European trip more. Much more to do. Our private car failed to pick us up on our return. Thanks
Recommended
A good trip to Cozumel!
By: Cait
Reviewed on: 23 Jul 2015
My recent stay at the Fiesta Americana in Cozumel was overall a good trip! The resort was very up to date, clean, the service was great. The ocean right outside our resort was beautiful the water was the clearest I have ever seen! looked like a swimming pool! my only complaint is that the resort had basically no entertainment and there were no inside places to eat your lunch and I do not like eating in the heat. It makes me feel sick. With that being said the food was delicious !!!!!
Recommended
Wonderful Service!
By: Maria85
Reviewed on: 15 Sep 2015
Deanna was great! She answered all of my questions and concerns I had while planning my trip. It was a great experience and smooth process. I definitely recommend to all my friends and family who want to plan a stress-free vacation!
Recommended
A pleasure to work with
By: Jerry17
Reviewed on: 09 Aug 2015
Everything went perfect. Would recommend Deanna in a heartbeat
Recommended
Carnival Cruise to the Bahamas
By: Delicia
Reviewed on: 10 Aug 2015
The trip was great. It was my 2nd cruise and his (my friend's) 1st cruise. He had a great time as well and will more than likely go again. Everything was a-okay! Thank you!
Recommended
Knows Her Stuff
By: DeC4024
Reviewed on: 09 Aug 2015
Everything went smooth as silk everywhere we went; 10 days in Alaska. We had vouchers for every activity, although only 2 times were we requested for those vouchers. Most already had our name printed on spreadsheet and simply checked us off as we boarded.
Recommended
A great experience!
By: Shan
Reviewed on: 13 Sep 2015
I had originally began planning my trip independent of an agency, but decided to use an agency. I had received a quote from this agency in the past. Throughout the entire process, Deanna was helpful and made the entire process effortless. During our trip there were no hidden surprises, and we had a great trip and we had a great time! I will definitely use Rainbow travel for my next trip!
Recommended
Fun Trip
By: Delicia
Reviewed on: 23 Sep 2015
The language barrier was in full effect and although the hotel was nice, the cleaning crew was sub par.
Not Recommended
Could have been better
By: TaShanna
Reviewed on: 15 Sep 2015
The hotel is not one that I would have chose. It felt like it was one of the lower end resorts. We were under the impression that we were going to a different resort that gave us access to three hotels. We were also ubder the impression that there would be a mini bar in our rooms. Well our mini bar consisted of a mini fridge with soda, beer and water. Outside of the hotel I enjoyed the trip. Would liked access to other food options. Some of the hotel staff was not very pleasant or accommodating.
Recommended
Magical Wedding Experience
By: EmilyLF
Reviewed on: 15 Oct 2015
Our trip was amazing. Everything from flight, to pick up, to our hotel was great. Everyone had an awesome time. I would definitely use Deanna to book another trip. She took care of everything for us and answered any questions we had via email within 24 hours. A trip of a lifetime.
Recommended
Response
By: Traveler
Reviewed on: 20 Oct 2015
Everything went like clockwork - all the airplanes and transport was on time and the accommodations were great. A wonderful trip!
Recommended
Took great care of us!
By: Keli
Reviewed on: 29 Oct 2015
Deanna took great care of us. Not everyone in our party of 11 booked with her but she went above and beyond to make special requests for our rooms to be together. It was a seamless process and much appreciated. Thanks, Deanna!!!
Recommended
Italy cruise
By: Okie
Reviewed on: 05 Dec 2015
Well planned by Deanna. Everything went smoothly. She worked very hard on this trip especially since we had to change plans at the last minute due to the terrorism attacks in Paris. Highly recommend her. Met a very nice Virtuoso agent on the cruise named Pam Gay.
Recommended
excellent service
By: les
Reviewed on: 22 Jun 2016
Excellent,competant, friendly service
Recommended
Best of the best
By: Sundown
Reviewed on: 04 Aug 2016
Professional, knowledgable,willing Togo the extra mile.
Recommended
Near Perfect Trip
By: Betsy
Reviewed on: 26 Sep 2016
Everything during the first part of our trip went just as planned. Every service was just as described and the hotels were first class. The train to Banff was a wonderful trip full of great food, lovely service and wonderful views. The train back was just as good, but as suggested, there were several delays that made us getting back to Vancouver four hours late. We had been told that could happen. The trip over to Victoria Island had to be cancelled because of rain. The Sea Planes couldn't fly in that kind of weather. We were disappointed. We took a tour of the city and was very pleased with that experience.
Recommended
Great Trip to Bora Bora and Tahiti
By: Richard
Reviewed on: 27 Sep 2016
The trip was fantastic and Deanna did a terrific job with all the details. The St.Regis was unbelievable, the overwater bungalow was beyond our expectation. The staff went above and beyond in recognizing our 50th wedding anniversary. If you want a beautiful place to stay and a staff that caters to your every whim, St.Regis is the place. The AC in the overwater bungalow at the Intercontinental Tahiti wasn't working upon our arrival. The manager got involved & offered us another bungalow or other room options and was pleased with the room we decided upon. The Intercontinental is a beautiful property, the only negative is that perhaps their staff is not as in tune with the guest's needs as the St.Regis staff are. Not that they were bad, but St.Regis folks set a pretty high bar as far as customer service. A minor hiccup involved the tour group responsible for transporting us to and from the airport in Tahiti. They didn't have our names listed at the air port or hotel.
Recommended
Well planned
By: Gerald
Reviewed on: 06 Oct 2016
Deanna has done a great job planning trips for me - I appreciate her attention to detail and suggestions for ancillary items that might be needed such as car rental. She is always friendly and attentive!
Recommended
Good Travel
By: J
Reviewed on: 28 Nov 2016
Deanna has consistently done an outstanding job for setting up my travel arrangements through the years. She is responsive and professional and always has great suggestions!
Recommended
Cancun escape
By: Doc N
Reviewed on: 16 Feb 2017
We were not the primary organizers of this trip, but Ms Byrd kept us up to date with the necessary information
Recommended
unknown
By: unknown
Reviewed on: 27 Feb 2017
There was a complication in the schedule and she handled it very well.
Recommended
Great Trip
By: Nick
Reviewed on: 24 Mar 2017
Wonderful - she was able to arrange the trip efficiently and answered all the questions!
Recommended
Scottish Spring Break
By: Traveler
Reviewed on: 23 Mar 2017
Outstanding! Deanna provided an itinerary with good air connections and a beautiful hotel. All travel went as planned and she answered multiple questions prior to our departure. The entire experience was superb! We have worked with Deanna for decades and she has always provided top quality!
Recommended
Great 3rd time to the Grand Caymans
By: Mari
Reviewed on: 18 Jul 2017
Perfect this is the 3rd time she has booked this trip for us. Deanna booked transportation for us, they were there to pick us up just as we got our luggage no waiting, directly to the Ritz Carlton. That in itself is the beginning of a perfect trip. The Ritz Carlton was amazing it is the only place that we've ever stayed when we go to the Cayman,s, and they are outstanding as usual. Great meals, the beach is beautiful, I used the water sports did paddle boarding loved it. And in the and the car was there to pick us up no waiting and we were back at the airport on time perfect ending to a really nice time.Deanna did a great job booking this trip with us, and I will say that is reason that she has always booked these vacations for us we can't thank her enough.
Recommended
Ireland and British Isles
By: Reviewer
Reviewed on: 31 Jul 2017
Very good. Did what we asked.
Recommended
Great service
By: Beach lover
Reviewed on: 22 Aug 2017
Deanna was very friendly and helpful We had a great time on our trip!
Recommended
Hawaii Trip
By: Hue
Reviewed on: 11 Sep 2017
Always great. Been working with her for years. Does all my business travel planning and understands what I like and dislike. A real pro.
Recommended
Great to Work With
By: Rich
Reviewed on: 27 Oct 2017
Our 1st trip Deanna help arrange for us was to Tahiti and Bora Bora last year to celebrate our 50th wedding anniversary. Everything went exactly as planned and we had a great time. This trip proved to be the same. Deanna had all arrangements in place from airfair, hotels, transfers and of course the cruise. We look forward to working with her again in the future
Recommended
First rate travel!!!!*****
By: :)
Reviewed on: 03 Nov 2017
Easy, and great communications and follow up
Recommended
Complicated Flights
By: Dianne
Reviewed on: 26 Nov 2017
Deanna is a whiz at finding all kinds of international flights and rates. I generally book my own domestic flights but it's well worth having Deanna handle the international ones, especially when situations arise overseas and you need assistance.
Recommended
Best Vacation Ever...so far.
By: Trina
Reviewed on: 21 Dec 2017
Deanna was amazing I came to her completely clueless and she had all the answers and was super helpful. Deanna never once made me feel like I had stupid questions. She always spent a good amount of time with me answering all my questions and helping me find the best way for me and my 3 kids to travel, including air. hotel, and cruise.
Recommended
Hump
By: Hump
Reviewed on: 26 Feb 2018
Excellent , took care of all the details and and my wife of 45 years and I could not of had a better trip ( Valentines Gift ) . Deanna has set up a trip for us before and like this one it was perfect . She is the best !!
Recommended
Outstanding service
By: Steve
Reviewed on: 12 Mar 2018
We have worked with Deanna for several years now. We have found her to be reliable, very knowledgeable , and the type of person that will go the extra mile to make your vacation exactly what you wanted to be. Deanna is the type of person that will return any email or phone call even at the very end of her workday without putting it off until tomorrow. This type of commitment is rarely found, and makes for a great experience booking any vacation. Many thanks to Deanna Byrd, and her coworkers at rainbow travel service. You guys are simply the BEST !
Recommended
Best travel advisor ever.
By: Red
Reviewed on: 10 Apr 2018
Great! So proffessional, knows her stuff.
Working with Deanna Byrd, you will have access to:
- An experienced travel guide whom you can rely on before, during, and after the trip
- Exclusive luxury resorts and properties
- Once in a lifetime experiences
Explore with the Best
Virtuoso Advisors are constantly pushing the boundaries in unique travel experiences.
Alliance programs are unique tailored experiences exclusive to travelers working with Virtuoso Travel Advisors.
learn more