Travel Specialties
Interests
Food & Wine
Culture, History & Arts
Escorted Tours
Ocean Cruising
Meeting & Incentive Travel
Destinations
United States - All
Ireland
United Kingdom
Costa Rica
France
Selling Travel Since
1981
My Background
During my 30+ years in the travel industry, I have seen many changes, but my passion for travel has not diminished. I am still thrilled at visiting each new destination, and am excited to share my expertise with clients. Over the years I have zigzagged the globe, from the major European capitals... to the numerous ports of call on Caribbean and Mediterranean cruises... to adventurous destinations like Machu Picchu and Lake Titicaca. I have developed an expertise in GROUPS AND INCENTIVES markets - my groups have ranged in size from 10 - 500 people- and have met in places from Las Vegas, to Mexico, the Caribbean, to Europe. Whether it's a special dream vacation for two, or a large corporate meeting, I am energized and excited to put my experience to work for you!
Places I Have Traveled
Reviews and Recommendations for Arlene Humble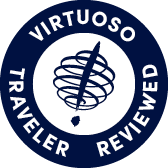 Virtuoso Verified Traveler
All reviews are from confirmed guests sharing exclusive insights
Sort reviews by
Recommended
Expert assistant!
By: Gele62
Reviewed on: 08 Feb 2015
Extremely helpful in booking rental car and hotel during heavy flight cancellations due to winter storm. Such a great feeling to know that we could call Humble Travel in a pinch, and the would sort everything out for us. Brava! and Bravo!
Recommended
Expert Friendly Service
By: Mary
Reviewed on: 20 Feb 2015
Secrets in Huatulco, Mexico was a wonderful place. Facilities were great and services were excellent. Beach and pools were clean. Everything about this resort was great. Would highly recommend it. Arlene is a fantastic travel agent and always finds us the best places.
Recommended
Expert friendly service
By: BC
Reviewed on: 12 May 2015
More than excellent. I have already recommended this travel agency and the Big 5 to several of my friends.
Recommended
She's Really the Best
By: SandA
Reviewed on: 19 Jun 2015
We've now made several trips that Arlene and Gregg Humble have organized, and they've all been exceptional in every way. The activities, the friendships, the good will and good humor that prevail have given us some of our best lifetime memories. The Humbles also listen to their travelers, so they have made adjustments to every trip to improve them. Each one actually gets better--accomodations, free time, quality of guides, side trips, and willingness to serve specific needs are all just top-notch. We cannot recommend them highly enough--and look forward to more trips with them.
Recommended
Extremely well orchestrated
By: gigi
Reviewed on: 19 Jun 2015
The trip was absolutely wonderful! We just had to show up and enjoy every picture-perfect sight and fun with the other travelers! Our time in Mougins was like stepping back into time where there are no cars and just great places to eat and art galleries to view. Our hotel/resort offered spa services and pools for all to unwind and enjoy the weather. Trips to the winery and art museums were fantastic. I learned history and information from our great guides which makes the trip very interesting. Arlene did an A+ job!
Recommended
New York City
By: Tom and Kim
Reviewed on: 01 Mar 2017
Outstanding. This is our 3rd vacation planned by Arlene and we would not do it any other way. All our theater tickets were at the will call window and our flights were direct.
Recommended
Sandals South Coast
By: Griz
Reviewed on: 03 Mar 2017
Great. We had 5 couples in our group. We were upgraded by Humble Travel so that all couples could be in the same building at no extra expense.
Recommended
Cruise family 2017
By: Linda
Reviewed on: 04 Mar 2017
Excellent. Have been using her for many trips
Recommended
Barbados trip
By: Judy
Reviewed on: 14 Mar 2017
Great - she always looks out for me to be sure I'm safe. She is very easy and relaxed and knows the the travel business.
Recommended
Great Trip
By: Happy Traveler
Reviewed on: 20 Mar 2017
It is always delightful to work with people who really love what they do and who have the expertise to meet your travel expectations. Trips are planned to the smallest detail. Arlene and her team at Humble Travel are well traveled to many travel destinations and are able to offer wonderful insight and suggestions about things to see and do based on client interest. Before leaving on a trip, we are always given a detailed itinerary, with all transfers, tickets reservation organized in chronological order. Our trips are always so successful and enjoyable because of the care that Arlene and her team give to each detail. I would highly recommend Humble Travel to anyone planning a trip.
Recommended
Alaska
By: Buddy
Reviewed on: 27 Aug 2017
Pretty through. Would suggest have a discussion with novice travelers of potential health hazards i.e. nora virus
Recommended
Good job!
By: Alaska
Reviewed on: 16 Aug 2017
Great. She was very knowledgeable or looked it up or called someone when we had questions.
Recommended
alaska land and sea
By: Arty
Reviewed on: 26 Aug 2017
As this was our first cruise we found everything to be well arranged.
Recommended
Love Vacationing with Humble Travel!
By: Cathy R
Reviewed on: 24 Mar 2017
Arlene, Annie, and the rest of the Humble staff are just that - humble, hard-working, and ready to meet your travel needs! We have used them for so many simple and several more complicated trips over many years and have always gotten the best service, great advice, and had wonderful vacations and smooth sailing on business trips. They remember our likes and dislikes, work within our budgets, offer extra travel tips and safety information, and make it easy to explore new places within the US and abroad. You can find TOO much travel information online and can't always trust the pictures or policies posted. Doing business face-to-face with local and respected business people is the only way to go in my book. We just got back from a beach vacation last week and are ready to plan our next adventure with them. If you have places to go, let Humble take you there! Thx!Cathy R
Recommended
Amazing Family Trip
By: Allison
Reviewed on: 31 Mar 2017
We had an amazing experience working with Arlene Humble and Annie Gougler at Humble Travel. We were looking for a new resort to try to take our family to during the winter and Dreams Playa Mujeres was suggested. It met the expectations and beyond for our family of 5. It was a great vacation and one we will always remember. We have always used either Arlene Humble and/or Annie Gougler at Humble Travel for all of our travel needs and will continue to in the future! Thanks for a GREAT trip!
Recommended
Best Ever Travel Advisor I Ever Work With A++++
By: Janey
Reviewed on: 04 Apr 2017
Arlene and her husband Gregg are above and beyond the greatest travel agents. They are there to help you along the way and are eager to answer any questions you might have. They are the BEST of the BEST!!!
Recommended
Review
By: Simon Solomon
Reviewed on: 06 Apr 2017
She is the best. Nothing else needs to be said.
Recommended
Another great trip!
By: Brad Hoffman
Reviewed on: 05 May 2017
Once again Humble travel made our vacation/ daughters wedding a breeze by taking care of the details so we could have a worry free time!
Recommended
Travels
By: Simon Solomon
Reviewed on: 06 May 2017
She is the best.
Recommended
Hamburg
By: Lucia
Reviewed on: 06 May 2017
Arlene did a great job taking care of everything we needed.
Recommended
Everything and more
By: Ell
Reviewed on: 08 Jun 2017
Arlene's trip plan was a perfect combination of sightseeing, relaxing and socializing!
Recommended
Land of O's
By: Jim
Reviewed on: 18 Jun 2017
wonderful trip. Arlene and Greg took care of everything and made our experience one to remember with pleasure.
Recommended
Awesome
By: Jeff
Reviewed on: 11 Jul 2017
She did a great job on everything!
Recommended
Summer Vacation
By: Simon Solomon
Reviewed on: 11 Jul 2017
The Best you can have.
Recommended
France - Rhone River & Mougins
By: JennyJoline
Reviewed on: 22 Jul 2017
Arlene is a first rate travel agent. She works hard & was always happy & available to answer my numerous questions. She responded quickly to my inquiries. She gave excellent advice to meet our needs. When we started planing, we were vague on what exactly we wanted expected. She listened closely & helped us put together a trip that was tailor made for us. We are fortunate to have Arlene as our agent!
Not Recommended
First time cruising.
By: Betty Lou
Reviewed on: 23 Jul 2017
Wasn't totally satisfied. We told them this was our first time on cruises but she failed to inform us on a lot of extras. When talking to a couple we meet on the cruise they told us all that they got with their package. We knew nothing about it and wished we did. She could have told us what to expect and it would have been OUR decision if we wanted to add them on or not.
Recommended
Excellent agent
By: Blumy
Reviewed on: 13 Aug 2017
Arlene is extremely knowledgeable and caring and I would highly recommend her for any trip or vacation planned.
Recommended
Alaska trip
By: Dodo
Reviewed on: 25 Aug 2017
I actually worked more with Nancy, although Arlene did help. I feel that more could have been shared with those who have never been to Alaska or on a cruise. i think certain assumptions were made that those new to such an experience could not have known.
Recommended
Cruise to Iceland and Northern Isles
By: Jinny
Reviewed on: 27 Aug 2017
Surpurb. We had a wonderful time.
Recommended
Japan
By: Leighsa
Reviewed on: 27 Nov 2017
Trip of a lifetime. Exceeded expectations. Every question answered, all matters handled. Fantastic trip. Will definitely use Arlene Humble and Swain Destinations again. Thank you!
Not Recommended
Overview
By: Sylvester
Reviewed on: 11 Jan 2018
I was referred to Arlene but ended up working with Kristen. As a person in a prior time helping with travel arrangements I have to say I was disappointed. I was disappointed in how the whole thing was handled. However thank God for Kristen --- was did take care of everything - it was more a piece by piece travel - not at all how I think it should of been handled.
Recommended
Spain trip
By: Wayde
Reviewed on: 18 Jan 2018
I would never consider taking a trip without the help of Arlene and Nancy at Humble travel. From the first phone call until your arrival home, you know they are with you every step of the trip. I would highly recommend Himble Travel for al. Your get aways.
Recommended
Jamaica-No Problem
By: Ruth
Reviewed on: 13 Feb 2018
Arlene and her staff were so helpful planning our trip. Everyone answered question that I had before the trip and an email that I sent while on the trip. I have since told a friend about using Humble Travel and they currently use a travel agency in Minneapolis but said they would check out Arlene as it is more local.
Recommended
mexico
By: tam
Reviewed on: 22 Feb 2018
She was very helpful and wonderful
Recommended
Cruise
By: Lin
Reviewed on: 02 Mar 2018
Very accommodating.
Recommended
Trip to Maui
By: Uncle Buck
Reviewed on: 03 Mar 2018
Arlene listened to our wishes and put together the perfect package. She went over everything the week before we left so we were worry free.
Recommended
Your the BEST
By: Khris
Reviewed on: 12 Mar 2018
As always our trip was planned with every deal considered and delivered right when we need it.. Arlene and her staff do a GREAT JOB!!! Not the last time we are traveling every time we know when we call Humble Travel and our trip is planned with our every need taken care of.. Thank you Arlene your the BEST Khris Kelson
Recommended
?
By: Karen
Reviewed on: 26 Mar 2018
She always answers my questions and trips have been fabulous! My only issue was not having enough of a layover at O'hare. There was no way I was going to be able to make the connection with the short layover. In the future I will ask her to avoid this airport and I am sure she will accommodate.
Recommended
Australia and Fiji
By: Cydney
Reviewed on: 11 Apr 2018
Fantastic!!! She put up with all my annoying phone calls and emails. And I contacted her a lot since this was only my second time overseas (and my first real time using a travel agent). She always got back to me promptly! I would totally work with her and Humble Travel again!
Recommended
Great Planning
By: doczwan
Reviewed on: 29 May 2018
Arlene planned the trip perfectly with great sights to see and a Superb hotel. The restaurants pleased the whole group. My wife and I were happy to make so many new friends and all participants seemed very compatible. Our return trip was troubled by sustained storms over O'Hare Airport but Arlene and her husband worked our return plan that minimized loss of time and money
Recommended
Santa Monica
By: keys
Reviewed on: 28 May 2018
Arlene was fantastic in planning this trip! All activities went as planned accompanied by a hospitable tour guide. We thoroughly enjoyed the cultural stops that were scheduled. Arlene was constantly checking in on our time together to make sure we were enjoying ourselves as she was also on this tour. She was especially helpful when we had weather issues that affected our flights. We were all so thankful that she was along to pave our way. I would highly recommend Arlene at Humble Travel.
Recommended
Santa Monica
By: bao
Reviewed on: 21 May 2018
She is always friendly & professional.
Recommended
Amazing Arlene
By: Amy
Reviewed on: 21 May 2018
Awesome--she's right on top of everything/ works tirelessly to make sure all goes smoothly
Recommended
Alaska
By: Newbie
Reviewed on: 15 Jul 2018
Enjoyed the process of booking cruise. Explanations were patiently given. Even the second and third time.
Recommended
Italy
By: Mike
Reviewed on: 29 Jul 2018
Outstanding. From planning the trip, during the trip right up to the end everything was excellent. Even when we had changes to make during the trip she was available and helpful. I cannot give her a higher recommendation.
Recommended
AmaCerto
By: Barby
Reviewed on: 01 Aug 2018
Always very thorough.
Recommended
UK 2018
By: Hank and Lorene Wellnitz
Reviewed on: 17 Aug 2018
She was great to work with. We told her what we wanted to see and do she arranged everything. We had an amazing adventure.
Recommended
Alaska Trip
By: marigold
Reviewed on: 19 Aug 2018
Arlene did a great job in connecting us with air, rail and a cruise to Alaska. It was a memorable trip.
Recommended
Alaska and Canada - Holland America
By: Tim
Reviewed on: 20 Aug 2018
Arlene did a great job coaching us on both our plane fares and trip details that made our trip pretty much stress free!!!
Recommended
Italy and France - Trip Summary
By: Keith & Donna
Reviewed on: 27 Sep 2018
Arlene, in addition to her entire staff, were simply wonderful. To be fair and transparent on this review, I know Arlene personally as a local business professional, as this was the first opportunity that my wife and I had to work with her as a client of Humble Travel - yet know that it was the first, but certainly not the last. Arlene and her staff were knowledgeable, thorough, and Arlene and Nancy have the ability to place their clients at-ease, as we approached the first foreign trip taken by my wife and I. They were also very on-point with returning phone calls, and emails when my wife and I had any questions about the trip. My favorite parts of the trip was the visit to Santa Margherita and Portofino, Lake Como and Bellagio, and the Duomo in Italy, but also Paris, with the sites to Champs-Elysees, the Arc de Triomph - and the view from the top, the Eiffel Tower and the bus trip around the City, but especially to Normandy Beach and the American Cemetery.
Recommended
Rocky Mountaineer Trip
By: Farmtrinkets
Reviewed on: 03 Oct 2018
Another great trip put together by Arlene and her crew. We had an outstanding trip and everything was covered and communicated very clearly. When our flight home was delayed, they caught it and rerouted us through another city so we could get home the day we planned. They checked on us to make sure everything was going OK, certainly the best service we could hope for.
Recommended
Outstanding customer service
By: Dee
Reviewed on: 20 Oct 2018
Arlene is a seasoned traveler and advisor. She's creative and gets to know your likes and dislikes which helps to assure a memorable vacation. And if there are ever any challenges along the way, you can count on her and her agency.
Recommended
South Africa
By: Lindale
Reviewed on: 27 Oct 2018
Easy, well organized, thorough and pleasant
Recommended
Thourogh
By: ELL
Reviewed on: 20 Oct 2018
Ever aspect of our trip was planned and made it a stress free vacation.
Recommended
Trip
By: Maddy
Reviewed on: 13 Nov 2018
Excellent was a great variety of sights and activities
Recommended
Post Ranch Inn
By: Amy
Reviewed on: 19 Nov 2018
Wonderful, as always. She, and her assistants, gave great advice and follow through. We always have Arlene plan our trips and have never been disappointed--all have been extraordinary.
Recommended
Very Best
By: Brad H
Reviewed on: 14 Nov 2018
We have booked many trips with Humble Travel and have always been taken well cared off! Really Enjoyed the Barcelo Palace in Punta Cana this last time.
Recommended
Cancun
By: Losita
Reviewed on: 18 Dec 2018
Arlene has been efficient, super-friendly and a great knowledgeable asset in planning a number of annual vacations to Mexico. I highly recommend her and Humble Travel!
Recommended
Amsterdam trip
By: Wayde
Reviewed on: 15 Jan 2019
Arlene is very thorough and so reliable if you need help throughout the trip. She is always accessible and very knowledgeable. I would highly recommend Arlene as an agent!!
Recommended
Vacat
By: Linda
Reviewed on: 19 Feb 2019
Very knowlegeable, gets to know what you like. Helps you with what is the best fit
Recommended
Mexico trip
By: Mary
Reviewed on: 28 Feb 2019
As always, she and her staff are great to work with. She makes our trips stress free and fun.
Recommended
Humble Travel —five stars
By: Dee
Reviewed on: 05 Mar 2019
Arlene is awesome. She get what we're looking for in a vacation adventure and makes it happen.
Recommended
Humble is the Best
By: Cal
Reviewed on: 20 Mar 2019
Arlene and her team off associates are simply the Best. One call does all and she keeps her clients in the loop the entire way. Arlene put together a wonderful, unforgettable trip to Punta Cana. She was able to coordinate four couples, from four states to have us all fly together from Minneapolis to Punta Cana. She recommended the resort, time of year, and gave all four couples their choice of costs, and treated each couple as they were the only ones. My wife and I have been clients of Humble Travel for many years and Arlene and her team now have three more couples, from other states as clients. Thank you Arlene and Humble Travel for another trip that will be a memory, a great memory, forever.
Recommended
Tip-Toe through Spring Tulips
By: Laurie
Reviewed on: 01 Apr 2019
Wonderful! Arlene's the best! She always find a great travel plan that we are happy with for great memories. Arlene is prompt and efficient to locate the best deals with thoughtful travel option plans to enhance our travels. We will always request Arlene when planning our travels!
Recommended
Travel
By: Mari
Reviewed on: 25 Jun 2019
Very thorough job
Recommended
Arlene Humble
By: Keith
Reviewed on: 23 Jun 2019
Arlene is a fantastic travel specialist. She is extremely knowledgeble, very efficiant and works so hard to find the best deals for travel. Friendly, funny, polite--she is the best! Would absolutely recommend her without reservation.
Recommended
Smart and thoughtful
By: Cindy
Reviewed on: 22 Jun 2019
Arlene really listens to what you want and then puts together a package that hits all your highlight.
Recommended
Review
By: Cruiser
Reviewed on: 31 Aug 2019
Always does well.
Recommended
RCCL Baltic
By: Kay
Reviewed on: 05 Sep 2019
Arlene was helpful, knowledgable and efficient when helping us plan flights, cruise and shore excursions.
Recommended
Trip to Alaska
By: Mark S
Reviewed on: 19 Sep 2019
Was very helpful in planning are trip. Are trip was very good. But we did have some disappointment. Are tundra wilderness tour was cut to only 30 miles. Missed most of wildlife. One of main reasons for trip. Also did and excursion in Ketchikin. Thu Holland America. It was called Black Bear, Wildlife and Nature Walk. It had guaranteed of see bears or would receive $80 back. Would not recommend to any one. Board walks very close together. I personally would not sponsor. Waste of time. No bears. Should of spent time doing something else.
Recommended
European Trip
By: Patty
Reviewed on: 06 Sep 2019
Very nice, especially after I returned home.
Recommended
Great trip and people.
By: Vic
Reviewed on: 24 Sep 2019
Had outstanding service in a fast trip to Iowa, Arlene and other people I talked with made the trip enjoyable even it was for a sad occasion.
Recommended
Arlene Humble
By: Loreen
Reviewed on: 15 Sep 2019
Arlene is very accommodating, organized, and efficient. Always pleasant and honest with suggestions. Easy to work with.
Recommended
Med cruise
By: Gammafoster1
Reviewed on: 08 Oct 2019
I worked more with some of her coworkers like Nancy and Kristine more
Recommended
Great tips
By: anon
Reviewed on: 09 Oct 2019
were given by Arlene and her staff during her two meetings with our group before our trip. I don't know how much behind the scenes were done by Arlene as our trip leaders planned the tours with input from the group. I believe Arlene and staff did get the plane tickets and ship reservations plus cabins and that probably was a lot of work getting everyone's requests.
Recommended
Crystal Cruise
By: Scott
Reviewed on: 24 Oct 2019
Arlene is very professional, courteous and knowledgable. Carefully reviewed our itinerary and documents before we left, recommended several restaurants while on land and made a number of other suggestions for us to consider for our trip. Given that this was our first cruise in a very long time, she discussed a number of different cruises, pro's and con's of each, and helped us make a final decision that exceeded our expectations. Will definitely use Humble Travel again.
Recommended
Rhine River Cruise
By: James
Reviewed on: 29 Nov 2019
Arlene did a great job finding the right itinerary with a new ship to cruise the Rhine River.
Recommended
Italy
By: Italy
Reviewed on: 24 Nov 2019
ARLENE was helpful. We worked with Nancy Nora too. She was very responsive to all of our questions and requests. She supplied us with complete itinerary and documents and sat down with us prior to our trip and reviewed everything completely.
Recommended
Unforgetable China
By: Smitty
Reviewed on: 07 Dec 2019
Couldn't ask for a better travel agent! We had some late changes to our intinerary and Arlene and her staff worked through them with professional ease. This is our second trip arranged by Arlene and we already have a third trip planned and I know there woll be mre in the future!
Recommended
What title?
By: Chris
Reviewed on: 13 Feb 2020
Arlene was very helpful and accommodating. My trip was delayed both going and coming and the airline put me up in a hotel in Charlotte both times. I got home two days later than anticipated. It was a pleasure working with Humble Travel.
Working with Arlene Humble, you will have access to:
- An experienced travel guide whom you can rely on before, during, and after the trip
- Exclusive luxury resorts and properties
- Once in a lifetime experiences
Explore with the Best
Virtuoso Advisors are constantly pushing the boundaries in unique travel experiences.
Alliance programs are unique tailored experiences exclusive to travelers working with Virtuoso Travel Advisors.
learn more
United States - All
Ireland
United Kingdom
Costa Rica
France
French Polynesia
Greece
Italy
Peru
Spain
Mexico