Travel Specialties
Interests
Beach & Sun
Hotels
Independent Tours
Ocean Cruising
River Cruising
Destinations
Bermuda
Italy
France
Turks And Caicos Islands
United Kingdom
Selling Travel Since
1978
My Background
Vicky joined Travelong in 1978 and in the last 34 years has become a nationally recognized expert in the Travel Community. Vicky has been named for the last 8 years by Conde-Nast Travel Magazine as one of the top 127 travel agents in the United States. While she has many clients who travel to Europe, Australia, New Zealand and the game reserves of Africa, her particular expertise is Bermuda, where her family had a home for 37 years. She currently serves on the Travel Agent Board for the luxury Cambridge Beaches in Bermuda as well as the Bermuda Travel Agent Tourist Board. Vicky is an active participant in Virtuoso, the worldwide luxury consortium of agencies and top travel suppliers, of which Travelong is a founding member. Having grown up in Port of Spain, Trinidad, she is has a passion for the Caribbean and visits various islands every year. Vicky is a graduate of Rye Country Day School, and Wellesley College. Vicky and her husband Rich, a Princeton graduate, have three grown daughters and now travel extensively together. .Vicky's recent trips have included Oceania Cruises trans-Atlantic, stays at numerous Spas like Miraval, and in particular, in the last year, she has visited Italy, France, the Mexican Riviera Maya, and of course, Bermuda. Because of her vast knowledge and travel experience, Vicky is most qualified to recommend top destinations, hotels and cruises lines and help you plan the perfect vacation.
Places I Have Traveled
Reviews and Recommendations for Vicky McGlynn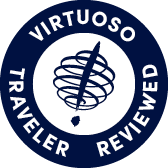 Virtuoso Verified Traveler
All reviews are from confirmed guests sharing exclusive insights
Sort reviews by
Recommended
Highly Recommended
By: Lin
Reviewed on: 19 Oct 2013
Our trip to Paris was wonderful from start to finish. Vicky provided the perfect itinerary for our stay in Paris starting with the fabulous hotel she recommended to helping plan our day to day activities. Vicky has travelled to Paris numerous times therefore, her suggestions and guidance on everything from restaurants to how best to get around Paris were invaluable!!
Recommended
Highly Recommended
By: Chuck
Reviewed on: 29 Oct 2013
Vicky - has helped me make my travel arrangements for longer than either of us would like to admit. She is always insightful and willing to go the extra mile for a last minute change. I highly recommend her for your travel plans.
Recommended
By: Ed
Reviewed on: 11 Nov 2013
Vicky did an outstanding job in booking our hotel in Paris. There cannot be a better place to stay then the Esprit Hotel. It is centrally located in the St. Germain district within walking distance of almost every museum. The staff is outstanding. Breakfast each morning was excellent as was the bar in the evening. We can not be more pleased!
Recommended
as good as it can get service and information
By: yankeeinbermuda
Reviewed on: 24 Nov 2013
Vicky set up a very nice day for us during our visit to Bermuda; a tour of a number of private gardens/properties with the owners. My wife was thrilled to see all the local trees, shrubs, flowers, etc. while 'taking shop'. The organization that went into the tour clearly had the 'professional stamp' on it. Worth every penny spent.
Recommended
What a joy!
By: Kathy1950
Reviewed on: 28 Nov 2013
I send my friends to her. She does not disappoint. The things she arranged for me on this last trip were wonderful.
Recommended
Highly recommended
By: Pattiannie
Reviewed on: 29 Nov 2013
We were very pleased, our trip went smoothly. We would definitely choose Vicky for our next trip. We were impressed by her friendliness and expertise .
Recommended
outstanding experience
By: Hal
Reviewed on: 05 Dec 2013
Vicky helped us identify the perfect resort for our family. Beyond that, she positioned us in some of the best suites near the ocean. The activities of the resort were appropriate for our intergenerational family trip. Vicky clearly knew the resort and had the relationships to assure that we were given excellent service and support. Our grandson summed it all up with--it was awesome!
Recommended
Plans so far have been expertly handled
By: Julie
Reviewed on: 09 Mar 2014
Recommended
Highly recommend
By: Den70
Reviewed on: 27 Mar 2014
everything worked extremely well. Flights,tours,and lodging lived up to our rexpectations..made our trip memorable ..
Recommended
highly recomend Vicky
By: prg
Reviewed on: 26 May 2014
Everything was exactly if not more than was expected!!Great group of people and the SERVICE WAS EXCELLENT.
Recommended
First Class and Customer-Focused
By: DC2014
Reviewed on: 09 Jun 2014
Vicky is fantastic.  She asks the right questions and does a great job of applying insight and expertise to deliver the best travel experience that's right for you.  I went on an amazing trip to Vienna and Prague with my son, and we could not have asked for better accommodations or guidance.  We have busy schedules and live in different states, so everything had to work like clock-work to synch travel plans and interests, and the outcome surpassed our expectations.  She brings a wealth of knowledge and experience, literally from all over the world.  This translates to a creative focus that delivers extraordinary value to travel planning, experience, and ultimately, the making of very special memories to cherish for years to come.  As someone who really listens to the distinct needs and interests of her clients, Vicky is in a category all her own.  You could not ask for a better partner to guide you on your next trip....what a gem!
Recommended
Highly recommend
By: Cil
Reviewed on: 09 Jun 2014
Recommended
Perfectly Planned
By: Nancy
Reviewed on: 21 Sep 2014
My husband and I have traveled with the McGlynns many times over the past 30 years. Our most recent trip was with Uniworld on their Castles Along the Rhine cruise. Whether they were river cruises or self driven tours throughout England, Ireland, Scotland, Italy or Bermuda, Vicky planned them all perfectly. The fact that she was with us was an extra bonus. These trips with special friends to charming and historic places have been outstanding. Thank you Vicky.
Recommended
Terrific experience
By: Mel
Reviewed on: 25 Jun 2014
Overall terrific trip along the Danube after three days in Prague. The AMASonata is new, sleek and comfortable; the crew were very polite, very efficient. Rooms were small but quite well planned and water pressure in showers always good.The tours were informative in positively beautiful sites, with equally beautiful cathedrals. Some tours were in very crowded popular spots e.g. Schonbrunn Palace. I preferred the less crowded ones. Tour guides ranged from good to excellent. Some highlights were: Vienna concert, local classic trio (La Strada) and on-board entertainer on keyboard, Tamas. Meals on boat were uniformly good but wine only so-so. Free time was barely adequate, but that may have been our fault for not taking more. We found great restaurants in Prague on our own, and other interesting events when we had the chance. Met very nice people on board. I took 400 plus photos.
Recommended
Fantastic Service
By: Jim
Reviewed on: 25 Jun 2014
Vicky was tremendous. Extremely professional and very detailed oriented. It was very easy to communicate my questions to her and she responded immediately. Everything "worked" on our holiday - there were no issues. She personally had visited and knew the resort. She had personal contacts and friendships with the staff. It clearly helped with courtesy upgrades and individual attention for our family. Her recommendations were right on... For example, I was hesitant to use an airport service but she convinced me. In hindsight it turned out to be a critical suggestion and decision. Actually I cannot imagine how the experience with Vicky could have been better.
Recommended
She does it right..
By: Kathy934
Reviewed on: 10 Nov 2014
Vicky did a good job on this trip. Her recommendations to travel non-stop flights were excellent. The Tauck tour turned out to be a good way to see a lot and see it well. My stay in Hong Kong was wonderful--we chose a hotel that was in a perfect location for everything I told her I wanted to do. Altogether, a good experience and a good time.
Recommended
General Review
By: BobR
Reviewed on: 09 Feb 2015
Our recent trip on Regent Navigator through the Western Caribbean was quite good, I particularly appreciate the effortss made by our travel agent, Vicky McLynn, to get us a perfect stateroom (626) and to intervene on our behalf--successfully--to make better flight arrangements than Regent had originally offered us. The cruise itself was very professional from start to finish. Two very minor quibbles: The exceptionally high cost associated with Internet Use aboard the ship, and the quality of the awards offered in conjunction with the various contents enroute. (Surely we could do better than a cheap "Regent" tee shirt!) These things are relatively minor. We have significantly increased our estimation of Regent on the basis of our experience. We would still put Seabourn first, but Silverseas and Regent would be close to this! Our basic challenges for future crusing have more to do with the length of the trip and the itineraries than anything else.
Recommended
Excellent service
By: Dot
Reviewed on: 07 Apr 2015
Vicky provided prompt service, great restaurant suggestions, and hotel accommodations were excellent! Truly surprised by the wine, cheese, and fruit in our room the first night and the chocolates, nuts, and cordial on our last night. Also had a room upgrade. And, thank you for the credit for breakfast!
Recommended
Great service
By: E&D
Reviewed on: 11 Jul 2016
We had a fantastic trip to Italy! A great recommendation first of all was to rent a car - it was a great idea and allowed us to explore more towns. Second of all, the two hotels were spectacular although the first was a little pricey. The second was perfect for our second leg of the trip to be able to have a swimming pool and be in a great area! It was like another honeymoon!
Recommended
Thorough, cleanly handled, anticipated our needs.
By: Sid S
Reviewed on: 13 Oct 2016
Total professional, got all we expected and more with Vicky & The Virtuoso advisors .
Recommended
Outstanding. professional assistance
By: Dave
Reviewed on: 18 Oct 2016
Vicky has assisted us in the past. She's the best - she's thorough, attentive to detail, and has a clear understanding of our preferences. We couldn't have a better travel professional.
Recommended
Malta, Sciliy
By: Rogers
Reviewed on: 24 Jun 2017
SHE IS EXCELLENT!!!!
Recommended
Terrific
By: jim
Reviewed on: 09 Aug 2017
She was terrific. Extremely knowledgable and phenomenal customer service
Recommended
fabulou
By: clean
Reviewed on: 18 Sep 2017
at least 2 years
Recommended
Working with Vicky Mc Glynn
By: Schmidly
Reviewed on: 18 Sep 2017
Vicky is great. Always knowledgeable ,professional & understood our needs and requests. Was actually working with her replacement Sissy while she was out on rehab.
Recommended
Terrific Experience
By: Jimmy
Reviewed on: 03 Jan 2018
Family holiday experience was fantastic. Great planning. No problems. Vicky had been to the properties before and had great contacts. All went perfectly.
Recommended
Thoughtful and Professional
By: Wilbur
Reviewed on: 27 Jan 2018
My wife and I have been doing business with Vicky and Traveling for many years. Vicky is the ultimate adviser. She thinks and does things that we would not ordinarily think of doing. Good planning and expeditious execution keeps us coming back.
Recommended
Happy, Happy, Happy
By: BonnieS
Reviewed on: 21 Feb 2018
Working with Vicky is always a pleasure! Every trip that she has planned for me has been perfect. Vicky has been my advisor since 2004 and I wouldn't work with anyone else. She's a true professional and she knows her stuff!!!
Recommended
Seabourn Mediterranean trip
By: Pumpkin
Reviewed on: 09 May 2018
Vicky is great . Offers recommendations & suggestions on various places & sites which many she has visited personally. The Virtuoso excursions were possibly the highlights of our trip. She recommended excursions off our ship , where on the boat we wanted to stay made all our flight arrangements as well. Have used Vicky now for a number of years & even recommended some friends that do high end travel to her as well!
Recommended
South Africa and Botswana were amazing!
By: Mikenjune
Reviewed on: 26 Jun 2018
Both Vicky and Berry linked us up with Redfoot Safaris and everything was spot on to our desires! The &Beyond camps were upscale without being over the top. Our guide in Cape Town was knowledgeable and showed us so much in just a few days! We'll be passing on Vicky & Travelong on to our friends who loved our Facebook posts and conversations about our Safari!
Recommended
Hotel vacation
By: Debbie
Reviewed on: 12 Jul 2018
Always thorough
Recommended
OCEAN HOUSE , WINDY HILL, R.I.
By: Schmidly
Reviewed on: 20 Jul 2018
Working with Vicky is great .She helped us secure our Virtuoso benefits etc.
Recommended
Great Travel Advisor
By: Anthony A.
Reviewed on: 16 Sep 2018
Vicky has been our travel agent for the past 19 years. She has recommended great destinations for us and has made that all the details have been taken care of. She gets my highest recommendation!
Recommended
Atlantic Crossing
By: Sugarbird
Reviewed on: 30 Sep 2018
Vicky is esay to work with--rarely ever makes a mistake--has been all over the worls, so she makes great recommendations. I have been working with her formore than 20 years and never had anything but excellent service and results. She is the "best"!!!!!!
Recommended
Tuscany
By: Dennis
Reviewed on: 04 Oct 2018
Excellent service
Recommended
Fine Guidance
By: Anniversary Travelers
Reviewed on: 13 Oct 2018
Our experience was cordial and productive. Vicky was sensitive to our wishes. We feel fortunate to have known and worked with Vicky.
Recommended
Vicky McGlynn
By: Dave
Reviewed on: 12 Nov 2018
No one that I know of.
Recommended
Europe 2018
By: Matt & Jeri
Reviewed on: 15 Nov 2018
Vicky was extremely knowledgeable about the locations we visited and the river cruise we took. She guided us to an absolutely perfect cruise and a beautiful and perfectly located hotel, where accessibility was exactly as described.
Recommended
Cruise
By: Frequent Traveler Jupiter, Fl
Reviewed on: 08 Dec 2018
Great trip. Vicky had visited hotel in Venice recently and was able to VIP us. We were upgraded to a suite, Great cruise benefits. Vicky is a "great" travel agent. It helps that she has traveled almost everywhere. She always remembers the small details that make a trip successful. We are very pleased to work with her for many many years.
Recommended
New Orleans
By: Johnny
Reviewed on: 02 Jan 2019
Vicky was terrific. She arranged for special considerations efficiently and voluntarily. 4-nights with 4th night free; full breakfast each morning; upgrade to premium suite from deluxe suite; $100.0 resort credit.
Recommended
Egypt
By: KAS
Reviewed on: 06 Feb 2019
She was great to work with. she addressed every one of my concerns and was in constant contact with me during the planning of this trip .
Recommended
Agent
By: msmop1350@aol.com
Reviewed on: 13 Feb 2019
She is the best
Recommended
Great Travel agent
By: Caroline
Reviewed on: 15 Feb 2019
Vicky was very easy to talk to and work with for our trip to New Zealand. She works well with the New Zealand Southern Crossing agency and made sure that our wishes for an active and scenic trip for three weeks was taken care of properly. We had no problems or issues during the three weeks . It was a trip of a lifetime.
Recommended
Exceptional Service
By: Bonnie Stelletell
Reviewed on: 25 Feb 2019
Vicky McGlynn has been my travel advisor for years! Always professional, top notch service! This year the hotel switched me out of my premium room and into a lesser one. I contacted Vicky and she immediately went to work to rectify the situation. Although I couldn't be moved because of availability, Vicky was able to get me 5 days, 4 nights in a premium room for two to be used within one year's time. She's my girl!! I would never use anyone else!!!! AWESOME
Recommended
Oceania
By: Phil
Reviewed on: 05 Mar 2019
Knowledgable and very easy to comment nicate with
Working with Vicky McGlynn, you will have access to:
- An experienced travel guide whom you can rely on before, during, and after the trip
- Exclusive luxury resorts and properties
- Once in a lifetime experiences
Explore with the Best
Virtuoso Advisors are constantly pushing the boundaries in unique travel experiences.
Alliance programs are unique tailored experiences exclusive to travelers working with Virtuoso Travel Advisors.
learn more
Bermuda
Italy
France
Turks And Caicos Islands
United Kingdom
Mexico
New Zealand
Australia
U.S. Virgin Islands
United States - All
Antigua And Barbuda
Anguilla
Canada
Norway