Travel Specialties
Interests
Adventure
Beach & Sun
Food & Wine
Honeymoons
Safari
Destinations
France
Australia
United Kingdom
Antarctica
China
Selling Travel Since
1985
My Background
During my Freshman Summer, I embarked on my first ever flight going to Hawaii with my family. After that trip I knew I wanted to continue traveling and flying the World. Starting my career with an internship at PSA Airlines. In the next years I worked for a Hawaiian wholesale company in reservations and flight ticket operations, followed by a long career as an International Travel Agent at a large corporation, with a focus on exotic, adventure, and cruise vacations. After retiring from that position, I worked as District Sales Manager for Princess Cruises and Cunard. After over 25 years in the industry, in January of 2012 I decided it was time to fulfill one last dream and open an agency of my own, specializing in luxury travel and high-end, custom client services. With that in mind I applied to and was accepted into Virtuoso, a prestigious network of the World's best travel agencies, and thus "Artistico Travel Consultants, Inc", was born.I feel my attention to detail, client's request, and overall experience in the industry have been key to my overall continued success. My career choices have allowed me the luxury of traveling the World, while learning from each and every adventure. Recently, being able to mark off a couple items on my "bucket list", Ephesus and Machu Picchu.

Places I Have Traveled
Reviews and Recommendations for Sandra Staples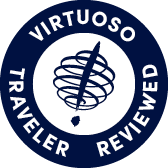 Virtuoso Verified Traveler
All reviews are from confirmed guests sharing exclusive insights
Sort reviews by
Recommended
Highly recommend
By: Diane
Reviewed on: 27 Sep 2013
Everything was absolutely perfect, just as I expected. Sandy was professional, easy to work with, and had excellent suggestions. I would not hesitate to call on her expertise in the future.
Recommended
An Exceptional Agent - Highly Recommend
By: Traveler8844
Reviewed on: 13 Oct 2013
Sandy is easygoing, very knowledgeable, and inspiring in all phases of one's travel. She is interested in your needs, goals, comforts, and provides unmatched attention to details; making our travel a memorable one. She put together a touring company that was exceptional, thus eliminating the typical tourist's traps and long lines. This agent gets the job done and monitors e-mails to respond to questions during your travel. Thank you for a GREAT job and a MEMORABLE experience.
Recommended
Highly Recommended
By: Ron&Doug
Reviewed on: 11 Oct 2013
We have been using Sandra as our travel agent for the past couple of years and have been extremely satisfied. She is friendly, effecient, knowledgeable and most pleasant. We would highly recommend her as your travel agent.
Recommended
Highly recommended
By: Bruce
Reviewed on: 20 Nov 2013
Sandra took time to review several flight options and consequences for our Alaska trip. Throughout she was patient, pleasant, and professional.
Recommended
One of the Best!!!
By: Ron
Reviewed on: 19 Nov 2013
We have used the services of Sandra Staples on several occasions the past couple of years since being recommended by another travel agent. She is most effecient, knowledgeable of the travel world, friendly, and extremely thorough in planning our travels. Her personality, appearance and office management all add to her professionalism. We would highly recommend Sandra's services.
Recommended
Highly recommended
By: Michael57
Reviewed on: 20 Nov 2013
Sandra help me plan a vacation to Singapore where I stayed at Raffles Hotel. The service that she provided was outstanding. I really enjoyed the fact that everything fell in place so well--- and was planned completely through email communication which is my preferred method of communicating. My wife and I had a great time celebrating our 20th wedding anniversary. I definitely plan to use Sandra again when I plan my next trip.
Recommended
I would highly recommend Sandra Staples as she is very professional and knows the travel business.
By: Not provided
Reviewed on: 19 Nov 2013
Recommended
Trip to Australia & NewZealand
By: Barbe
Reviewed on: 05 Feb 2014
We had a wonderful time due to Sandy not forgetting anything we needed both on the ship and the land portion plus air.  I would recommend her to our friends and also gave out her card for people who were on the ship and their agent left them in a mess.  She did a superb job so thanks Sandy.
Recommended
Highly recommend
By: Linda, SR
Reviewed on: 02 Mar 2014
My husband and I started to plan our own trip but soon felt overwhelmed. After I contacted Sandy we both felt like a burden had been lifted. All the arrangements she made worked out beautifully. Sandy listened to our budget requirements and came up with a plan that included everything we wanted. It was so nice not to have to worry about car arrangements or looking for a place to stay every night. She did it all!
Recommended
Highly Recommended
By: The W. Family
Reviewed on: 17 Mar 2014
Sandy and her team were a lifesaver for booking a vacation at the last minute.  After going through multiple online travel sites, as well as, Costco Travel Services, we contacted Sandy.  She was able to book us our trip at a substantial savings and not only met, but exceeded all of our travel needs.  I had always thought that going through a travel agent would cost more, but I was  more than pleasantly surprised to find out that quite the opposite was true.  I will use Sandy for all of our future travel needs and continue to recommend her services to all of my friends and family!!! 
Recommended
Very Knowledgeable
By: NKawaguchi27
Reviewed on: 15 Oct 2014
We intended on touring Paris by ourselves to save money, but we are very happy that we took Sandy's advise to hire a private guide tour. Our tour guide, Gwen, was very knowledgeable and friendly. She customized the tour to the highlights we enjoy. She knew so much about the history of Paris and made the walking tour fun. I would recommend this to everyone!
Recommended
Great Munich/Bavaria Trip!
By: BobandSteffanie
Reviewed on: 26 Sep 2014
We just returned home from a very full week in Munich and the surrounding areas. Sandra made all the arrangements for us for our very convenient, centrally-located hotel, and all the sight-seeing tours that we requested. Everything went as planned, and there were no gliches. It was a memorable trip, and we will be using Sandra again in the future to plan and organize our travel.
Recommended
Exemplifies Travel Consultant perfection!
By: Lucia09
Reviewed on: 11 Oct 2014
Sandy listened to our many requests and answered our numerous annoying questions with patience and understanding, made excellent suggestions, and booked us in wonderful hotels. Sandy's expertise and knowledge were realized at every venue. Artistico's motto should end with…"We build AMAZING experiences!"
Recommended
Best trip I've taken
By: Alicya88
Reviewed on: 18 Oct 2014
We went to Maui for 10 days. It's was the best trip ever. The food, the drinks, the people, was all perfect. Staying at Lahaina shores resort was the best option for us. Having a full kitchen makes things so much easier when you have a toddler. Will definitely be staying there again. It was all made possible thanks to Sandra. Can't wait til the next trip 😃
Recommended
Another fabulous trip!
By: Lou Lou
Reviewed on: 25 Dec 2014
Just returned from a week at the Andaz resort in Maui. The hotel is so beautiful and unique to the area. The staff was friendly and accommodating. The food and beverage was top notch. The property has a Morimoto (iron Chef) restaurant, it was nothing short if amazing!! Book my next trip to the Andaz immediately.
Recommended
Another fabulous vacation!
By: Buzzy1
Reviewed on: 08 Feb 2015
While my wife and I came up with the idea behind the vacation, it was Sandy who made it work. She got us Hotel and Guide at Easter Island. The hotel was great while not being too glamorous. It made us feel a part of the Easter Island experience and our guide, Ata, was fabulous. We couldn't have the experience without him. Then she made all the arrangements for us to be met and transferred at all points. This was very important because I'm getting too old to carry and manage all our luggage. The cruise worked out well and got us to all the important places in Patagonia. They truly pampered us. Finally, all flights were excellent and on time. I can't give her credit for that but in this day and age, it's truly remarkable. She had done such a wonderful job for us last year in Mexico that I couldn't see taking another vacation without her help.
Recommended
East Coast Blizzard - No problem, you will get to your destination
By: KC_India2015
Reviewed on: 12 Feb 2015
With the many years of experience in the industry and her quick thinking Sandy was off and running to get us to our destination, India to attend a wedding of friends, when an East Coast Blizzard was on its way. While attending a business conference Sandy received an email notifying her our connecting flights threw Newark NJ were being cancelled. Our original flight started in Columbus Ohio. She worked her magic and got us rerouted via Houston and Frankfurt. My other friends were on the phone with the airlines for more that 2.5 hours trying to get flights rerouted. Having a personal travel agent, I didn't have to worry,other than making sure we were packed up and ready to head out quickly to the airport to catch the new flights. The trip was just amazing and the tour package was perfect.
Recommended
Knowledgable and Winning Personality
By: Rah-Drh.
Reviewed on: 24 Apr 2015
As usual, we were completely satisfied with the service we received from Sandy. Our trip to Malaysia and Indonesia was fantastic. There were no hitches and our expectations for the trip were exceeded.. Sandy makes travel planning fun and the final results are consistently terrific. We highly recommend her.
Recommended
An Irreplaceable Travel Agent
By: GB27
Reviewed on: 28 Jun 2015
We keep coming back to Sandra's because of her professionalism, personality, attitude, attention to details, customer care and comprehensive.
Recommended
Great experience!
By: Sutter Street Rich
Reviewed on: 06 Aug 2015
I've always joked about the travel agency industry as a whole. "Why would I pay someone to do something that I can just do myself?" Well, now I know why. Great experience with Sandy, streamlined, efficient, thorough and professional through the entire process. Needless to say I am converted, and would highly recommend Sandy and the staff at Artistico to anyone. Thank you for showing me the light!
Recommended
Wonderful expert service
By: Ronna
Reviewed on: 18 Oct 2015
Sandra planned a 2 week Denmark, Germany vacation for me and family. It was wonderful from start to finish. I wondered why use a travel agent when Google make information available so easily, then I worked with Sandra. I am not ever going back to spending countless hours of my valuable time doing research for information Sandra already has. Her personal global contacts provided me with better rates and experiences than I would have had if I planned the trip on my own. Thanks Sandra, I look forward to working with you for many years to come.
Recommended
Outstanding Service
By: Michael
Reviewed on: 28 Oct 2015
Over the past 3 years, I have used Sandy exclusively for my leisure travel planning. She is simply amazing. She is very knowledgeable as she has actually travelled to the countries that I wanted to go to. As a result, she has recommended some great sight-seeing trips that have been excellent. My most recent trip to Vancouver and Victoria, British Columbia was great. I didn't even consider Victoria until Sandy suggested it. The Ferry ride from Vancouver to Victoria was beautiful and our stay at the Fairmont Empress Hotel in Victoria was awesome!! Prior to 2013, I used to plan my own trips. Now that I have been using Sandy for the past 3 years, I realize how utterly inferior my planned trips were in comparison. I am so pleased that I will continue to use Sandy for all future travel planning.
Recommended
Friendly, Knowledgeable, & Dependable.
By: DH &RH
Reviewed on: 15 Dec 2015
We have utilized the services of Sandra Staples over the past several years and have been more than satisfied. She is knowledgeable of the travel business , a most friendly agent and usually has great suggestions to add to our requests. We highly recommend her services.
Recommended
Excellent customer services!!
By: p.chu
Reviewed on: 05 Jan 2016
Sandy, president at Artistico Travel Consultants, Inc., was amazing! Sandy provided excellent customer services! She was very patient, prompt, and very professional. She followed through the entire booking process as well as afterward to ensure that our trip went well. I would highly recommend Artistico Travel Consultants and I will definitely use Artistico Travel again for future vacations.
Recommended
Agent
By: Bob
Reviewed on: 10 Dec 2018
Helpful and enjoyable to work with
Recommended
Vegas
By: Dave
Reviewed on: 11 Dec 2018
Great, She recommended great place and everything she stated came together witout a hitch.
Recommended
Maui Vacation
By: James
Reviewed on: 23 Jan 2019
Sandra was extremely helpful.
Recommended
spur of moment weekend getaway
By: asis
Reviewed on: 09 Mar 2019
a pleasure ,, very efficient ,, nothing went wrong
Recommended
The VALUE of Service
By: Kathleen
Reviewed on: 09 Mar 2016
My Brother In-law and his family are moving to New Zealand, so it was the wish of my Mother In-law to take her youngest grandchild to Disney World before moving around the world. One big send off. So with the news I called Sandra Staples so she could work her magic. Even with an offer to get an employee discount on our resort condo from a family member, it was still a much better deal with Sandra's package. You can not put a $ amount on service. We didn't have to worry about tickets, magic bands, meal plans & most importantly transportation to and from the airport. The resort printed return boarding passes & checked thru our luggage. Sandra called us at different stages before the trip to make sure we had received our material from Disney and called one more time the day before the trip to confirm once again we had everything we needed. The same service she provided for us on our trip to India. So a domestic trip or world wide trip it doesn't matter, the VALUE is service.
Recommended
A Most Friendly, Professional Travel Agent
By: R & D
Reviewed on: 27 Mar 2016
Tours and trips planned by Sandy for us have always been marvelous. Our latest trip to India was one of the best (if not the best) trips we have taken. She listens, pays attention to detail and provides solid helpful suggestions. Out trip to India was enhanced by Sandy's thoughtful additions along the way. We highly recommend her.
Recommended
Great service and very smooth transfers
By: norcal mur
Reviewed on: 05 Apr 2016
We planned a trip of a lifetime with Sandy. Her help was invaluable ! Our trip included a sail to Cape Horn and then a side trip to Easter Island. All of our flights and transfers went smoothly! Since we don't speak Spanish fluently it was a great relief to be treated by drivers at our transfer spots. All the accommodations were excellent and we had an amazing private guide on Easter Island (well worth it) Thank you Mary A Johnson
Recommended
Excellent experience
By: RS
Reviewed on: 05 May 2016
Sandra thank you for helping me have an exceptional experience. You helped me fulfill one of my dreams. The trip was even better than I expect. Thank you for the special gift you had waiting for me in my room. I look forward to planning my next trip with you.
Recommended
ANOTHER GREAT ADVENTURE
By: Traveler345
Reviewed on: 22 May 2016
Sandy Staples continues to outperform all other travel agents. Our thirteen travelers were overwhelmed by their first ever cruise. But the detail and logistics in planning for air travel, hotels, private transport, priority boarding and stateroom locations continued to impress everyone. Sandy's rapid response to our e-mails and correspondence during this entire adventure shows her dedication to her customers. Surely and adventure and experience that will not be soon forgotten. Thanks Sandy, you have picked up some new customers as a result of your attention to details and customer service.
Recommended
Amazing and over the top Service!!!!
By: Ms. B
Reviewed on: 25 May 2016
Sandra Staples put together an amazing trip for a group of 13. Any time we had a question she was always quick to respond. She advised us on what to do and how to get the best experience possible. She was well prepared in return made us feel prepared. This was my first cruise and had an amazing time. Sandra went above and beyond and left gifts in our room with notes to have a good time. Thanks to Sandra we had a great room, no issues and a great family vacation.
Recommended
Sandy get's you to where you need to go.
By: KC_Ohio
Reviewed on: 22 Aug 2016
Sandy get's you to where you need to go. Heading out this time to Glacier National Park. The Sperry Chalet reservations, although made 7-months in advance, with limited accommodation for the season and a first come first served, was easy compared to finding flights. I gave it a quick try and then decided to go to the professional. Sandy's service gives you the peace of mind that you will get where you need to go with out worry, and if something unexpected happens, she is right there to help you out. We had a great trip with no unexpected delays.
Recommended
Great Accommodations!
By: Stacy
Reviewed on: 22 Dec 2016
Sandy helped us book our accommodations and rental car for a recent Maui trip (we had booked our own flight prior to contacting her.) She recommended three properties, and booked the room at the property we selected, the Sheraton Maui Resort and Spa. When checking in we discovered that our room had been upgraded to an Ocean Front room! The room, and the view from the room's balcony, was amazing. And the Sheraton Maui Resort and Spa was exactly what we were looking for for our trip; her recommendation was spot on. We had a fantastic vacation, in large part due to the fantastic accommodations she arranged for us.
Recommended
The best!
By: Adri
Reviewed on: 16 Jan 2017
Sandy helped us plan the most unforgettable trip to Cabo San lucas and got us amazing prices everywhere. Great service!
Recommended
Dependable, exemplifies travel consultant dedication. Sandy gets you there and back. Another marvelo
By: GB27
Reviewed on: 31 May 2017
Over the past five year we've used Sandy Staples exclusively. She's very knowledgeable, has traveled many countries and has endless recommendations for your getaway. She is patient, prompt, professional and follows through the entire booking process. Ensures your trip is going as expected. Her attention to detail and logistics in planning for air travel, private transport, hotels, restaurants, confirming priority pre-TSA check and other details continues to impress us. This last trip we stayed at the Royal Hawaiian in the prestigious King Kamehameha Suite. She also recommended ending our stay at the Four Season Resort in Maui. I contacted Sander after a room mix-up. A Four Seasons manager apologized and upgraded us to incredible luxury suite close to the ocean. Her exceptional contacts with exclusive superior tour guides and chauffeurs are incredible. You cannot put a $ amount on that kind of service. The value is in her dedication, support and the customer's happiness.
Recommended
I have actually recommended Sandra to many of my friends that travel
By: Jackee Ireland
Reviewed on: 14 Jun 2017
Sandra is attentive to details, understands our style of travel and respects budgets. She supplies multiple options and has vast experience with many of the resorts and areas she suggests. Her network of tour guides and resorts has been a godsend for us.
Recommended
Easy, Quick and Knowledgeable
By: LMO
Reviewed on: 20 Jun 2017
Working with Sandra was so easy, she knew what we wanted and quickly provided us with an option that was great. Her knowledge of different locations, accommodations and points of interest, were apparent. We will use Sandra for all of our future travel needs.
Recommended
tickets
By: anonymous
Reviewed on: 11 Oct 2017
great ... thank you
Recommended
Gets it right every time!
By: Jackee
Reviewed on: 16 Dec 2017
Sandra seems to know exactly what we want and delivers. We recently completed a trip to St. Lucia that Sandra had arranged. We were over the moon with the accommodations, the resort, the food and the excursions. Can't recommend Sandra enough to my friends!
Recommended
Awesome Advisor
By: Tinker
Reviewed on: 06 Jan 2018
Sandy helped plan our vacation so well. Everything turned out great.
Recommended
Personal and Knowledgeable Travel Agent
By: Ron and Doug
Reviewed on: 21 Feb 2018
It is always a pleasure to work with Sandy. She knows our travel likes and always has suggestions for us after we make known where we would like to go.
Recommended
Argentina made easy
By: Jim
Reviewed on: 14 Mar 2018
Sandra was on it, made our travel easy.
Recommended
Tahiti Honeymoon
By: J&J Honeymoon
Reviewed on: 30 Apr 2018
Thank you to Sandra and her team at Artictico Travel for making out honeymoon in French Polynesia an unforgettable experience! From the start with our private car pickups to our Superior room and beautiful resort package, my wife and I couldn't have been happier. We will definitely rely on Sandra and the professionalism and expertise of the entire team with our future travel purchases. Thank you!! J&J
Recommended
Hawaii
By: Sassy
Reviewed on: 09 May 2018
Efficient, timely, and a pleasure
Recommended
Sandra is helpful.
By: RS
Reviewed on: 25 Jun 2018
Sandra has great advice, helpful and finds great airfares.
Recommended
Triple Creek Ranch
By: R & D
Reviewed on: 03 Jul 2018
We have worked with Sandra over the years and know what to expect and always get superior service.
Recommended
Marceau Alaska Trip July 2018
By: Marceau Alaska group
Reviewed on: 21 Jul 2018
Excellent - Was there for our entire extended group from the beginning. Got us our best package yet for sure. Always available for questions and our lots and lots of emails. This was my third trip planned by Sandi and the best. Great source of information from all of her extended travel as well. We will all be back for our next trip. Thank you Sandi
Recommended
Very professional
By: frog
Reviewed on: 26 Aug 2018
Sandra did a very professional job of organizing our trip. Would use her again.
Recommended
exceeded my expectations
By: Ronna
Reviewed on: 14 Sep 2018
I took a small trip idea to Sandra and she made it into an extraordinary life experience I will never forget. I don't know how she provides such amazing deals at the affordable price point. I would have never experienced the level of cultural learning and hospitality I received in Bali with Sandra.
Recommended
Fantastic African Trip
By: Ron and Doug
Reviewed on: 30 Sep 2018
We have utilized Sandra for several years for our traveling needs. We have always been completely satisfied. She has a great personality and is extremely easy to plan personal trips. Our African sojourn was just the latest in several great trips Planned with her assistance. We usually have somewhat detailed plans for our trips and she is able to incorporate almost all of them.
Recommended
Southern Italy Vacation
By: Sarah
Reviewed on: 14 Oct 2018
Sandra was amazing! She was very knowledgeable and responsive to all of our needs. Her customer service was terrific. We enjoyed our trip immensely and we be calling her for all our travel needs!
Recommended
Miraval in the Fall - nothing better
By: Jackee
Reviewed on: 04 Nov 2018
Sandra helped my daughter and I reserve a 5 day visit to Miraval in Tucson AZ. She made sure we got the Cyber Monday discount. I have been using Sandra for 5 years now and she has always provided superb customer service with special attention to my likes and dislikes. I have recommended her to many of my friends, who have nothing but glowing reports about their interactions with her. I'm very thankful to Sandra for taking such good care of me, my family and my friends.
Recommended
Sandy is outstanding
By: Ronna
Reviewed on: 03 Nov 2018
She makes everything so easy. She delivered an exceptional level of luxury.
Recommended
Evaluation
By: John
Reviewed on: 19 Nov 2018
She was consistently helpful in answering my questions and giving me choices.
Recommended
Europe Trip
By: KGivens
Reviewed on: 15 Nov 2018
Sandra was amazing and very accommodating! She was always readily available attentive to my needs or questions. Everything she did was done in a timely mannner. She was very appreciated!
Recommended
Outstanding Travel Agent.
By: Ron
Reviewed on: 13 Apr 2019
Our reviews of Sandra have become redundant since we continue to be extremely pleased with her services.. Her personality, travel knowledge, ease with whom to work and follow ups are all superior. We appreciate her services very much.
Recommended
Miraval
By: Anonymous
Reviewed on: 20 Apr 2019
Great ,, very thorough and knowledgeable about resort ,,, my daughter and I had a very special time together !!!
Working with Sandra Staples, you will have access to:
- An experienced travel guide whom you can rely on before, during, and after the trip
- Exclusive luxury resorts and properties
- Once in a lifetime experiences
Explore with the Best
Virtuoso Advisors are constantly pushing the boundaries in unique travel experiences.
Alliance programs are unique tailored experiences exclusive to travelers working with Virtuoso Travel Advisors.
learn more
France
Australia
United Kingdom
Antarctica
China
Fiji
Germany
Indonesia
Italy
Peru
South Africa
Thailand
Mexico
New Zealand
India