Travel Specialties
Interests
Escorted Tours
Ocean Cruising
River Cruising
Selling Travel Since
1985
My Background
Having been in the travel agency business for almost thirty years, I have been to many place and seen many things. Now that my husband has retired and my two children are grown, I am more available to go places that I have not to before, such as Antartica, South America, and the far East to name a few.
I intend to go there and more since they are all on my "bucket list"!
I have been on three European River Cruises and love selling them to our clients - they are really an exciting destination and a lot of fun!
I sailed on the Danube River from Budapest to Nuremberg, Holland and Brussels for the Tulip Time cruise,
and my personal favorite - Basel to Amsterdam in early December for the Christmas Market cruise. I am not sure
that I can beat that one!
I have also been on dozens of cruises from the Caribbean, New England, Trans Atlantic, Alaska (3 times - love it!), and Mediterranean.
In my opinion, cruising is definitely the best way to travel!
Places I Have Traveled
Reviews and Recommendations for Ann Winegeart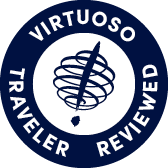 Virtuoso Verified Traveler
All reviews are from confirmed guests sharing exclusive insights
Sort reviews by
Recommended
Highly satisfied
By: Shady
Reviewed on: 15 Mar 2014
Recommended
Ann is the best
By: Not provided
Reviewed on: 29 Mar 2014
Ann takes care of all your needs.  She is a one stop shop for your travel needs.  You can't go wrong with Ann.Greg
Recommended
Excellent Vacation!
By: BHA
Reviewed on: 29 Apr 2014
My wife and I had a wonderful time at Sanctuary CapCana in Punta Cana, Dominican Republic!  Ann was told by me to "pick a place on the beach where I can still go out and explore."  Did she ever provide!  We both loved the resort, food, drink, people, and scenery.  Ann promised we would love this location for our honeymoon and she was right.  I would definitely recommend and plan on booking with her again!  Thank you!
Recommended
Fantastic Mediterranean Adventure
By: KL
Reviewed on: 08 May 2014
This was a trip of a lifetime - touring many countries plus a magnificent cruise on the Riviera owned by Oceania.  The service provided by Oceania is beyond words.  Every attention to detail was maintained throughout the entire 10 day cruise.  Would highly recommend Oceania to others.
Recommended
Highly recommend
By: Not provided
Reviewed on: 06 Jun 2014
Courteous, quick and thorough
Recommended
Excellent agent
By: Tana
Reviewed on: 03 Jul 2014
Recommended
Ann Winegeart @ Creative Travel
By: Lorca
Reviewed on: 26 Jun 2014
I've used Ann Winegeart to plan 10+ trips and would not take a trip without using her expert services. She takes care of the details that really matter, such as locating our cruise cabins in the most convenient spot, our plane seats as requested, and stays in contact before the trip to answer any and all questions.   I travel with a group of 6  to 26 (depending on personal schedules) and we all rely on Ann's expert skills and knowledge to assure wonderful trips. We all know that if we need her advice during the trip, she is but a call, text, or email away.
Not Recommended
Un happy with hotel room. Was not what I paid for thru Ann.
By: gracie
Reviewed on: 30 Jun 2014
Recommended
Highly recommended
By: Maggie
Reviewed on: 05 Jul 2014
Ann did an excellent job planning our trip for us.  It is our second time to use her and I have recommended her to many of my friends.  She takes care of all the little details and I really appreciate it!
Recommended
Avalon Paris to Prague
By: Greg
Reviewed on: 20 Aug 2014
Nothing like ocean cruising. Small groups, no rush on excursions, comp wine & beer at lunch & dinner. Excellent hotel at Paris & Prague. Need to do country dinner in Prague its the best ever!
Recommended
Perfect vacation
By: Neec2004
Reviewed on: 07 Sep 2014
Trip went well. Everything was planned perfectly by the travel agent. Will continue to use their services.
Not Recommended
Not the honeymoon spot they say it is
By: Kho
Reviewed on: 29 Oct 2014
Dreams Palm Beach Punta Cana was not the honeymoon spot that the reviews and Dreams' website depicted. We did lots of research before we decided on this property. We read articles on various websites and also the Dreams website. They all depicted beautiful palm covered beaches with couples walking hand and hand. They don't show the hoards of kids running around, inflatable jumper and batting cages on the beach. If you are looking for a romantic honeymoon destination then stay somewhere else.
Recommended
Ann not only helped but went out of her way to accomadate our group of 12.
By: Linda 713
Reviewed on: 05 Jan 2015
We had a family trip planned for Christmas for a group of 12 to Disney World. Some of us were flying locally while others were flying from a different city. She helped us stay on budget by suggesting different motels and also helped us decide on the best meal plan for our group. Everything was arranged for us and basically all we had to do was show up at the airport. It was a wonderful trip and one our family will have in their memories for a long time. This is the 3rd trip she has helped us plan and we will definitely use her again.
Recommended
Great Service
By: Dusty08
Reviewed on: 22 Mar 2015
Ann played a big part in making our honeymoon a success. She was a pleasure to deal with and was extremely helpful. I would definitely recommend her to people in the future.
Recommended
Ann is always the best of the best.
By: Juanito
Reviewed on: 12 May 2015
Ann has attended to my international travel needs for decades. She is "the best of the best."
Recommended
Best guide and driver ever
By: Booper
Reviewed on: 20 Jun 2015
Scotland in May June is cool wet and windy , just the way I like it. Hotel's for the most part were comfortable. All the sight's were outstanding. I'd take the trip again in September just to see the foliage. We had wonderful food everywhere. Trip was worth it especially if you love history.
Recommended
Wondrful Service
By: Sarastrip
Reviewed on: 30 Jun 2015
This was our 1st trip, but we all were treated well and plan to do this again in the future
Recommended
Very friendly and very helpful
By: Ellen
Reviewed on: 22 Jun 2015
Everything was great and I really appreciate Ann's help. We all had a wonderful time and will definitely call Ann again. Thanks so much
Recommended
aA Lovely Time in London
By: Mind The Gap
Reviewed on: 01 Jul 2015
All was well, a very good Bucket List Trip to London, The Delta Flight to Atlanta on the way out was diverted due to weather, so we missed our original flight to Heathrow & barley made the last flight of the day. Unfortunately our luggage did not, it arrived 3 days later. On the return trip, The Delta Connection (Virgin Airbus vs the Delta Boeing) was a much better flight, more leg room, better service by the flight attendants, better food, better movies, etc. As a non-frequent flyer, I could have used a bit more education on the carry on bag rules, we had to "give up" some a few items such as hair spray, shaving cream, lotion, etc. Some items that cleared American customs, did not clear the British customs on the return trip. Go Figure!!. But, all in all a very successful and enjoyable trip, our thanks to Ann & Julie at Creative Travel.
Recommended
Secrets Aura
By: Jay
Reviewed on: 20 Jul 2015
Ann was great as always. She helped us get the best room possible and we had a blast! Already look forward to going back.
Recommended
Exceptional Customer Services
By: Kim10
Reviewed on: 06 Aug 2015
Ann is a very knowledgeable travel agent. Who is always friendly and professional ! I have been using Ann services for four years and I look forward to future traveling .
Recommended
Sweet, Patient, Diligent, Very Professional
By: Jen and Rob
Reviewed on: 23 Aug 2015
We love Ann, she is wonderful! Just back from our second trip booked with Ann. She made sure that we had a great vacation within our budget. She was very patient with us. We made several changes to our trip, and she never made us feel as if we were a bother to her. Each time we called her, if she was not available, she called us back the same day to see what we needed. She didn't give us just any location, or resort, she made sure it was a safe location, one we would love, and would enjoy our stay no matter the length of time. We are planning early for next year's trip. Ann has already given information we asked for. I highly recommend to everyone, if you are planning a trip call ANN.
Recommended
Expert service from A-Z
By: Greg
Reviewed on: 18 Sep 2015
Ann took care of all of our travel needs on our first African safari, and everything she did was perfect.
Recommended
The good, the bad and the ugly!
By: Mary 2015
Reviewed on: 14 Sep 2015
Tour guide Roseann was absolutely fabulous and entertaining and kind supported by Tour Bus Driver Peter who was the best! Fun was had by all! Unfortunately, two hotels were terrible in that night time noise prevented sleep on at least three nights. One night I got food poisoning after eating in the hotel restaurant in Plymouth. And after the first week at least 10 people including me got very, very ill with an upper respiratory infection which prevented me from participating in at least two days activities plus optional excursions. The ride back to London was very long due to coughing all over the bus and one couple had to be treated for pneumonia somewhere in Scotland. So, it was a good trip but I would think another through very thoroughly before going. Maybe a shorter trip next time?
Recommended
Friendy and helpful service
By: Grandma
Reviewed on: 10 Nov 2015
Wonderful trip! Loved Rome! All tours were great. Ann, you did a great job taking care of all our needs. I hope you get this message as I have tried many times to get this to go. Thanks again!!!!!
Recommended
Great anniversary trip!
By: claire25
Reviewed on: 21 Oct 2015
Ann did an awesome job planning our anniversary trip. Everywhere we went they knew it was our anniversary and treated us in a special way. Champagne at the resort and such! I wish we could let her plan us another trip right now!
Recommended
Knows exactly what I'm looking for!
By: BHA
Reviewed on: 30 Oct 2015
I was meeting friends in Mexico for a bachelor party and didn't have time to plan the details of coming and going. I gave Ann the dates and location and she took care of the rest (like always). She knows how to take care of the details so I don't have to. No problems at all, everything was great! Thanks Ann!
Recommended
Ann always books us the best flights available.
By: Greg
Reviewed on: 15 Feb 2016
Ann is very professional and capable in every way. She's a great travel agent.
Recommended
Very Helpful
By: Fun
Reviewed on: 25 May 2016
Great vacation. Everything went as planned.
Recommended
Expert friendly service
By: Judy54
Reviewed on: 29 Jun 2016
The Riu Palace in Costa Rica was very pretty and clean. The room was stocked with bottled water and sodas. We used the pool area a lot because this place has 500% humidity!! Cost Ricans were friendly and our excursions we booked were great. Especially the Arenal Volcano zipline trip. We didn't know about the zipline right down the road from the Riu and wished we had because it was different and we would have gone there too. The food was OK. They did not have name brand beer and the tea was instant but we mostly drank the bottled water. A whole lot of flies and fruit flies on the buffet items. Ann Winegeart did everything great with our booking and TSA check in. Thank You Ann!
Recommended
Friendly, knowledgeable service!
By: Ron
Reviewed on: 29 Jul 2016
Our first cruise. Ann Wingeart guided us throughout the whole experience. Her planning, insight and suggestions made it a perfect trip. Everything went as planned from the time we flew out to Seattle until the time when we returned home. Our trip went without a hitch and was completely enjoyable. Thank-you Ann. You did a great job!
Recommended
Wonderful trip & thanks for the strawberries
By: Jan
Reviewed on: 16 Aug 2016
Ann all went well. We ended up cancelling a couple of excursions for Dave and I but they refunded full amount which i wasn't expecting. Also they didn't take reservations for dinner time selection but it turned out ok for we got in everytime we wanted to go. Food was excellent. It was an older ship but clean and all the staff wonderful. We did tip and I hope not too generous. Kim's cake was fresh and elegant. Nice job. At some point I want to talk to you about planning a trip the last of May 2018 to Alaska for the 6 of us. It is on my bucket list. Our grandkids will graduate their respective college programs and other daughter turns 50. We would like to do the cruise and the train, taking 2 weeks or the amount of time needed to do both. When do suggest we start looking and reserving? Again thanks for everything.
Recommended
Great service
By: vrcktc
Reviewed on: 19 Sep 2016
It's an exciting, unforgettable, and enjoyable trip. It's great to see how peoples in another part of the world live and to learn about their diet & cultures. Thank you Ann!
Recommended
Fantastic Trip
By: Steve47
Reviewed on: 25 Sep 2016
Great trip. Tour guide and driver the very best. Accommodations very good and tour bus very good. Food was good. Israel and the selected sites of Israel were fantastic.
Recommended
Excellent expert service
By: Susan
Reviewed on: 02 Nov 2016
Everything went smoothly & we will definitely use her services in the future!
Recommended
Great travel agent!!!!!!!
By: Greg
Reviewed on: 06 Oct 2016
Ann is a great travel agent. She doesn't leave one detail out of your trip. Highly recommended.
Recommended
Fantastic travel agent!!!!
By: Greg
Reviewed on: 06 Oct 2016
Ann is a great travel agent. She doesn't leave one detail out of your trip. Highly recommended.
Recommended
Terrific Time had in Rome!
By: Beulah and Pam
Reviewed on: 02 Nov 2016
We had a terrific seven day vacation in Rome. It couldn't have worked any better. The flights on Delta were on time and the attention given to the special wheelchair requirements were great in Shreveport, Atlanta and in Rome. The hotel selected Hotel LaGriffe, was a great selection. The room was very nice, the hotel had upgraded us to a special room larger than expected, which was very nicely decorated. The staff from the front desk, to guest services to the morning breakfast manager were awesome! I will and have recommended Ann to several friends and look forward to working with her on my next journey!
Recommended
5 star professional
By: The cake lady
Reviewed on: 07 Nov 2016
Always greatly satisfied with her professional service. I have recommended her to several friends. The cake lady
Recommended
Excellent service as usual!
By: JP Traveler
Reviewed on: 03 Dec 2016
As usual, Ann provided outstanding service. I contacted her and told her what I would like to do. She looked into it and notified me of what was available. She has always had a good sense of what we liked and set up our trips accordingly. I always think of her first when contemplating going on a trip, especially to a foreign country.
Recommended
Great Travel Agent
By: Port City Cruiser
Reviewed on: 20 Feb 2017
She was great to work with, very informational , and patient with me and my group Thanks
Recommended
works hard for you
By: Phil
Reviewed on: 21 Feb 2017
it was good working with Ann she explaines everything and was pleasent.
Recommended
Excellent
By: BHA
Reviewed on: 13 Mar 2017
As always, Ann took care of all of the details that made our trip special. I've worked with Ann for several years now and have never been disappointed. Excellent customer service and she seems to be able to read my mind on what I want and makes it happen. Would highly recommend!
Recommended
Excellent...again
By: BHA
Reviewed on: 15 Jun 2017
Yet again, Ann has outdone herself by recommending and booking excellent accommodations as well as planning and booking flights that were perfect for our limited time away. I have booked many trips with Ann all over the world and she has yet to let me down. From a last minute flight to two week anniversary getaways, Ann can handle it all. Would highly recommend for all of your travel needs.
Recommended
Great trip
By: Ellen
Reviewed on: 25 Jun 2017
Easy and wonderful
Recommended
Bahamas
By: Diane Curry
Reviewed on: 26 Jun 2017
Ann was very helpful, everything on the trip was perfect.
Recommended
Trip advisor information
By: Jake
Reviewed on: 29 Jun 2017
Very good well planned
Recommended
Great Experience
By: Christian
Reviewed on: 30 Jun 2017
This was a great experience. It was clear that we were in good, capable hands! She worked with us extensively to figure out the best prices and dates. She sent a nice package that contained all our information in a booklet, along with a lovely map of Rome. Ms. Ann's booklet made it so much easier to manage the different reservations and confirmation numbers. With all the resources online, many of my friends and family asked why we didn't plan the trip ourselves. I gladly tell them about how working with Ms. Ann made me feel calm and prepared for my first trip abroad! All we had to do was show up. Ms. Ann had taken care of everything else.
Recommended
Trip to Cancun
By: C.J.
Reviewed on: 30 Jun 2017
She was an amazing advisor! She sent us extremely helpful directions for what to do once we reached our destination (the airport in Cancun would've been super confusing otherwise). She also made sure we were well taken care of when we had to leave Cancun early due to my wife's health problems. She booked our flights, set up our shuttle service, and connected us with some great travel insurance. She was extremely helpful and I plan on using her services again in the future. Highly recommend!!!
Recommended
NH trip
By: MG
Reviewed on: 01 Jul 2017
Wonderful. I will always go to her. I always recommend her to friends.
Recommended
Grand Caribe
By: Rick
Reviewed on: 03 Jul 2017
Always a great experience. She has been my advisor forever
Recommended
Will recommend again
By: Nicole
Reviewed on: 24 Jul 2017
We enjoyed working with Ann.
Recommended
Excellent
By: Laura
Reviewed on: 19 Jul 2017
It was fabulous. Ann was so helpful in planning a cruise for our family of 20.
Recommended
Cozumel
By: Buddy
Reviewed on: 27 Jul 2017
Ann is so awesome. She plans our group trip and all we do is enjoy!
Recommended
Jamaican Trip 17'
By: Jeffy
Reviewed on: 08 Sep 2017
Extremely easy and simple. She took our travel criteria and found us the perfect vacation. Everything went as planned and better. This is my 2nd out of country trip through her, highly recommend.
Recommended
She's the Best
By: Monica T
Reviewed on: 05 Sep 2017
Anne has always taken great care of our travel Needs. She is patient and very knowledgeable.
Recommended
COS
By: Susan
Reviewed on: 17 Sep 2017
She was great, as always!
Recommended
Maui trip Sept 28 - Oct 5th 2017
By: gepeto
Reviewed on: 12 Oct 2017
Excellent information and Ann took care of everything All we had to do is show up and follow the travel book and folder. Ann made this easy and a very relaxing trip. Will use again when needed. Thank you Ann Gary and Shelley Walker - Waco, Texas
Recommended
Creative-Ann Winegeart
By: Sunny
Reviewed on: 27 Oct 2017
I've used Ann for many trips over 12 years. She always does an excellent job.
Recommended
Great travel advisor!
By: Cindy
Reviewed on: 29 Nov 2017
Fantastic!!! She really knows how to plan a wonderful trip.
Recommended
Efficient and Friendly!
By: JP
Reviewed on: 29 Nov 2017
Ann has always been efficient and friendly when working with my family. She gives great advice and information that is dependable.
Recommended
no title
By: Grumpy
Reviewed on: 09 Dec 2017
awesome, she is the best
Recommended
Advisor review
By: Don
Reviewed on: 14 Dec 2017
It was fine, being first time cruisers we did not know what to expect. Ann had taken some time off and we were shifted to another very capable agent, which handled our question, etc excellent.
Recommended
Five Stars!
By: Angie
Reviewed on: 17 Jan 2018
Ann got our trip together for us quickly, was very thorough, fast and answered all my questions promptly. We would not call anyone else!
Recommended
Review
By: eric
Reviewed on: 22 Mar 2018
Ann, Was great to work with. Would use her again.
Recommended
Ann
By: Melissa Lynn
Reviewed on: 20 May 2018
She was very kind, enthusiastic and helpful! She was able to get everything I needed done quickly. I was so impressed!
Not Recommended
Unclear
By: Amos
Reviewed on: 05 Jul 2018
Confusing unclear regarding what monies cover
Not Recommended
Not pleased
By: Betty
Reviewed on: 06 Jul 2018
Not organized! Dropped the ball to many times!
Working with Ann Winegeart, you will have access to:
- An experienced travel guide whom you can rely on before, during, and after the trip
- Exclusive luxury resorts and properties
- Once in a lifetime experiences
Explore with the Best
Virtuoso Advisors are constantly pushing the boundaries in unique travel experiences.
Alliance programs are unique tailored experiences exclusive to travelers working with Virtuoso Travel Advisors.
learn more