Travel Specialties
Interests
Beach & Sun
Culture, History & Arts
Honeymoons
Destination Weddings
River Cruising
Destinations
Canada
United Kingdom
Antigua And Barbuda
Barbados
Bermuda
Selling Travel Since
1982
My Background
Born in Scotland . and Emigrated to Canada in my early twenties
Scotland the Land of History, culture, Castles and the home of GOLF
I began my career in Travel in 1979 after taking a Course at George Brown College having worked in Hotels, front desk and reservations for Hilton Hotels and time to move on to Airlines - Wardair in Reservations and Tour Operaters , to name a few Strand Holidays and Skylark Holidays and Finally decided on taking Travel and Tourism course and I opened my own agency from 1986-1992 and decided with 2 small children best to work for someone else.
I have travelled extensively through out the Caribbean and Mexicio my speciality is Destination weddings having stayed at the Sandals Grande Antigua, Sandals Royal Bahamian and The Body Holiday in St Lucia and at all the Couples resorts in Jamaica and best experience of all arranging my own daughters destination wedding in the Mayan Rivieria for 50 ...makes me the honeymoon/ wedding professional export
Europe one of my favorites also too many places to list
Lisbon Cascais the Algarve, Evora and the old capital of Coimbra and the Lovely Douro Valley makes Portugal a hidden GEM
Spain -throught the Andaulcian Hillside with its wineries and Andulsian horses and Sherry from Jerez
Cruises-having experienced River Cruising on the Danube with the Luxury Boutique RiverCruise Line Uniworld and experiencing the Danube with Avalon ...no wonder this is the leading edge on European travel - All Inclusive at its best
South of France was a wonderful experience with Azamara theyll take you whee you want to go with stops in St Tropez, Cannes, Nice .and Montee Carlo what more would one want
Windstar - the best in the Yacht like experience on the Adriatic Coast taking in Dubrovnik and Split
its a wonderful world out there
Just ask me and Ill get you there.......
Places I Have Traveled
Reviews and Recommendations for Janet Brereton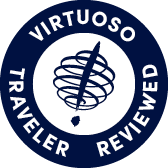 Virtuoso Verified Traveler
All reviews are from confirmed guests sharing exclusive insights
Sort reviews by
Recommended
Caring, knowledgable, efficient and super helpful.,
By: Wasaga wanderer
Reviewed on: 09 Oct 2013
This is the first trip I have taken on my own after a bereavement. Janet assisted me to make my trip so successful. She booked my flight and Baltic cruise and even ensured that I had transfers between the airport and ship. The driver who picked me up even ensured I got priority boarding at the ship! That,s what I call customer service. Thank you Janet!
Recommended
Great understanding
By: TerryEve
Reviewed on: 19 Oct 2013
We have followed Janet for more years than I care to remember. She has always given us superior service and advice. Over the years she has come to understand who we are and what suits us best which takes a lot of guess work from our decisions.Always cheerful and bends over backward to help. In an emergency she is there for you.
Recommended
Highly recommended
By: mikko
Reviewed on: 31 Oct 2013
Janet handled all arrangements for us and everything went very smoothly. No complications were encountered even after we decided after the trip had been booked for several months to do pre and post cruise add-ons. An experienced advisor who has travelled extensively. We have dealt with Janet for over 25 years and have never had a problem that she could not deal with.
Recommended
Highly recommended
By: SPtravellers
Reviewed on: 21 Nov 2013
Janet has ,as usual ,done a great job helping to plan our cruise! She gets us the best deals which as seniors means more travelling! We are looking forward to her ideas re excursions ! Vision 2000 Travel is the best!
Recommended
Highly Recommended
By: AJTUCCI
Reviewed on: 22 Nov 2013
Janet knows her stuff and I enjoy speaking to her and ask her for her opinion. I appreciate everything she says and knows!!
Recommended
Highly recommend
By: Gram&Pep
Reviewed on: 21 Nov 2013
Janet is awesome, she helps from start to finish in the booking of your trip, makes you feel warm and fuzzy all over, no detail is left unturned... We met Janet via a destination wedding and have been using her ever since. We feel Janet gives you honest answers about questions asked and if you stump her she finds an answer for any travel question you have and gets back to you ASAP.... Love Janet hope she never retires and looking forward to talking about our next trip...
Not Recommended
could have provided more information regarding trip
By: RobbyB
Reviewed on: 23 Nov 2013
We had to perform a great deal of follow up prior to the trip. There were also some no cost extras that we could have taken advantage of and they were not explained to us, eg. being able to recognize an anniversary. This was a special trip and the extras would have been great.
Recommended
Expert Advice!
By: BG1
Reviewed on: 27 Nov 2013
Janet helped us plan a wonderful holiday. We were traveling with a toddler and elderly parents. She managed to find a great resort in Jamaica that met all our needs and desires. Will absolutely contact Janet again for her assistance when planning our next vacation.
Recommended
Highly Recommended
By: Brown
Reviewed on: 20 Nov 2013
Janet helped with flight and hotel bookings for my daughter's wedding. She also provided information for destination weddings that could be helpful. In the past, I have had Janet prepare previous bookings for other vacations.
Recommended
Azamara trip Rome to Seville + Paris
By: don
Reviewed on: 25 Nov 2013
As usual, a great job organizing a wonderful travel experience. Azamara is a very good cruise line and excellent value. I highly recommend them & will travel with them again. The only time anything gets screwed up is when I organize it myself. Soooo leave it to Janet.
Recommended
Simply the best!
By: Marian
Reviewed on: 24 Nov 2013
As usual, Janet has been able to pull all of the details together and put together exactly what we needed. Janet has worked with us in the past, and I love the fact that I don't have to be concerned with all of the little details - Janet has that all covered. I recommend Janet often. She is the best!!
Recommended
Great resort
By: Ron
Reviewed on: 04 Dec 2013
Not possible to get my review on here in 500 characters. Too much to say about this resort all positive. A great resort, great people. marvelous rooms and facilities, Very quiet, no pool rah rah rah and blazing music. A nice relaxing place. You will not be disappointed. Staff all amazing, resort, clean, beautifully appointed rooms. Book it.
Recommended
Loved it!!!
By: LoriAnn
Reviewed on: 24 Jan 2014
The Divi All Inclusive in Aurba was a 10 out of 10, just read the other reviews and you will see what people are raving about. The beach was the nicest I have ever been on and I have travelled to Hawaii and Fiji. The actual accommodations are a bit old but very well maintained and spotlessly clean. The food was amazing and you could not want for anything else on the buffets. I would highly recommend.
Recommended
Highly Recommended
By: Elizabeth
Reviewed on: 12 Mar 2014
Janet is always very friendly and knowledgeable.  We won't use anyone else for our travel arrangements. 
Recommended
By: Tanja
Reviewed on: 27 Jan 2014
Knowing that we can go on a vacation with two toddlers and that everything was beyond our expectations is invaluable!
Recommended
Highly Recdommended
By: Olia
Reviewed on: 07 Feb 2014
Janet has always been very knowledgeable and efficient we love working with her. Our trip was perfect , well she can't control the weather certainly better then home. The accomodations were supereb, rental of car, flights.. Janet has great suggestions.  as always next trip will be with Janet. Take Care 
Recommended
great trip
By: happyface
Reviewed on: 08 Feb 2014
We had a wonderful vacation in Cuba and Janet  was a great help. She arranged our direct flights so we got the most out of the vacation time and kept us updated before we flew. Everything worked out smoothly and it was a vacation to remember for a lifetime.
Recommended
Great trip
By: skogafoss
Reviewed on: 08 Feb 2014
Fantastic trip planned by Janet. She was super helpful throughout the process and kept us up to date with all of the plans. Went out of her way to make sure that our flights got us to Cuba and home at a decent hour. Thank you Janet!
Not Recommended
Buyer beware
By: olu12
Reviewed on: 07 Feb 2014
Was hard to get a hold of at times, rooms and booking rate information could've been explained better. Deposit taken well in advance of trip, no explination given. Emails/calls not returned or returned late. Emails were also riddled with spelling and grammatical mistakes (how hard os it to use spellcheck?!) Really came across as unprofessional,  like my money didn't mean a thing to her. Overall was not impressed by the level of service offered by the agent. Trip itself was fine, but if you are going to spend your hard earned cash, I suggest you look elsewhere. 
Recommended
Highly Recommended
By: Brianne
Reviewed on: 11 Feb 2014
Janet is amazing. We went into her office wanting to book a destination wedding with no idea of where to go. She guided us through many choices until we were able to narrow down to one with her advice and experience. She helped us over and over again with our many questions and seemed to get back to us almost instantly every time. She was always so nice and sweet and everyone in the wedding party loved dealing with her. Janet helped us pick the resort we ended up getting married at and it was more then perfect with everyone in the wedding party having no complaints. Many guests ended up actually going out on excursions that were recommended by Janet. We could not have planned this wedding without her she helped deal with our drama and issues and everytime seemed to have an answer that made the whole thing easier and took more then a load of stress of my shoulders. We can not thank her enough for helping with the biggest day of our lives. 
Recommended
Good trip
By: BERRON
Reviewed on: 06 Dec 2015
The Riu Palace in Cabo San Lucas was really nice, excellent accommodations, lovely grounds, great staff, good food, nothing to complain about.
Recommended
Highly recommend
By: Joey
Reviewed on: 07 Feb 2014
We had the most wonderful experience ever travelling  From the time we left Ottawa until we returned we could not have asked for anything better. Also having the Resort have all our registration done ahead of time, so there were no worries at the Airport in Cuba. Thank you for such a great experience.
Not Recommended
Simply not helpful at all
By: Bill
Reviewed on: 07 Feb 2014
Recommended
Highly recommend
By: Tirene99
Reviewed on: 07 Feb 2014
Janet produced the documents quickly and efficiently.  The bookings were great for flights, hotel.  She made it clear what to expect.  Great job!
Recommended
highly recommended
By: Patti3
Reviewed on: 04 Mar 2014
Everything on our trip from start to finish went without any problems.  We had the time of our lives.  Thanks Janet!
Recommended
By: Not provided
Reviewed on: 19 Mar 2014
Janet is an outstanding  travel advisor.  We have been booking 2 trips per year with Janet for at least 6 years, never to be disappointed with a vacation package.
Recommended
Excellent Service
By: Suzie
Reviewed on: 21 Mar 2014
We have just returned from the second vacation Janet helped us book, and on both occasions she quickly determined destinations that suited us very well. She worked diligently to find us the best accommodations and airfare at the best possible time and price. She offered excellent advice on a range of travel-related topics and was always available between booking and departure to answer any questions we had. We will definitely consult her when we are planning future travel.
Recommended
Another Great Holiday
By: Cher
Reviewed on: 25 Apr 2014
Returned last night and we had another great vacation in St Lucia at the Bodyholiday.  The arrival at the airport went well with the helicopter transfer and check in at the resort.  The resort seems to keep outdoing itself and the staff are the friendliest I have encountered in my travels. The weather was sunny and warm every day.  We will probably book again next year unless some other spectacular resort comes along!! Thank you for your welcome card in the room, it was nice to receive.  We hiked the Gros Piton last Friday and wow what a view.  Thank you so much for your help in making this holiday another great and relaxing one!!!  Don't tell too many ppl about this great resort as we kind of want it to ourselves!  We upgraded to the plus seats on Westjet too, will probably book at time of booking so I can enjoy the extra luggage permitted.  Thank you again for your help and making our vacation another great one!!!
Recommended
Best travel agent we have ever worked with.
By: Nunzy
Reviewed on: 16 Apr 2014
Not Recommended
highly recommended
By: Not provided
Reviewed on: 15 May 2014
best trip planner in the world
Recommended
Great insider tips
By: Elle
Reviewed on: 01 Jun 2014
In addition to taking care of the details of booking our flight, Janet provided us with resources from the agency as well as her personal library - CDs, books. It meant that during our recent trip to Portugal, we went to Sintra, which was awesome AND made our way to the University Library in Coimbra - mmmm love the smell of old books! THANKS Janet!
Recommended
Excellent service
By: Nunzy
Reviewed on: 14 Jun 2014
Both my wife and I have used Janet for numerous trips. Her knowledge and advise are invaluable.  
Recommended
Highly recommended!
By: Don
Reviewed on: 25 Jun 2014
Thank you Janet for planning such an amazing trip for us. We were a group of 12 and everyone of us enjoyed every minute of it. Our rooms were all together, the rooms were very comfortable and clean, the food was great and the drinks were plentiful. We would definitely come back to you to plan our next trip, and have given your name to others too, who are looking to plan a trip.Thank you once again,Don
Recommended
Enthusiastic professional
By: Finnp
Reviewed on: 18 Jun 2016
Janet provides expert service and looks after all the details. Bright cheerful person tyhat
Recommended
Excellent service
By: LW46
Reviewed on: 26 Sep 2014
All aspects of the trip were well organized and completed promptly. Went over all components of the trip before our departure resulting in a vacation that went exactly as planned. An experienced advisor who knows the business and ensures that her clients are well cared for. Looks after the little things that keeps her clients coming back.
Recommended
Great trip
By: Bobby P
Reviewed on: 12 Dec 2014
Thanks to Janet at Vision 2000, my wife and I spent a wonderful 10 days at Couples Negril. The Resort was excellent as was the service. Could have done with a few more restaurants though for a little more choice. Beach, Ocean and Pool were excellent. Also many thanks to Janet for the Champagne in the room for my Birthday. Bob and Marnie.
Recommended
Punta Cana wedding
By: Chrissiek
Reviewed on: 22 Dec 2014
First time in punta Cana. Resort was nice, rooms looked better on the website than they actually were. Our group as a whole had a few problems with rooms, I.e. Being locked out of the patio door, concrete wall in bathroom crumbled, could have been a disaster for the little guy. We were also all scattered around the resort, but we were ok with it. Food was good and the wait staff courteous. Wedding went well and the weather was perfect for the day. All in all, we had a good time. Nowhere is perfect and we got through our problems. Was a bit disappointed with the beach, I have been to better.
Recommended
a pleasure to deal with
By: kj
Reviewed on: 31 Dec 2014
we have made a family decision that we will do all our future travel plans with/through Janet.
Recommended
Janet Brereton
By: bwyld
Reviewed on: 07 Jan 2015
Janet took great care in arranging our rental car everything worked out just fine. I will keep in touch with Janet for future travel needs. thanks again.
Recommended
Extremely friendly service
By: Marian61
Reviewed on: 05 Feb 2015
Thank you Janice for choosing an amazing resort for us. The service was excellent, the food was great and the venue was extremely beautiful. We thoroughly enjoyed our vacation.
Recommended
The Best
By: TMF
Reviewed on: 09 Feb 2015
The cruise was great with new ports of call in Mexico which were outstanding. Looking forward to our next trip in March.
Recommended
Nothing but the best
By: GerMar
Reviewed on: 03 Mar 2015
Janet has been booking trips for us for 5 years now and we are always very happy with our trips. We are never worried when we go away and we know she is just a phone call away. Janet is very patient with my indecisiveness and continuously looking for the right vacation place for us. Janet truly knows her job and her clients. I feel comfortable sending anyone to Janet. I cant think of a better travel agent.
Recommended
mixed reviews
By: kj
Reviewed on: 13 Mar 2015
I have nothing negative to say about Janet. the resort however wasn't up to the standards we are used to. room was a down grade for us. beach was rocky for swimming however never a fight for a lounger. shows were for kids even though they ended at 9:30pm. food was ok, service was great. especially in adults only restaurant. I would go back but only at a reduced price. at $3000.00 for 5 nights, I expected more.
Recommended
Great hotel
By: Ronnie
Reviewed on: 19 Mar 2015
We loved hotel binniguenda super clean, friendly staff great buffet, the specialty restaurant don't bother not good at all. The grounds are beautiful, Beach though not a good walking beach is fine, sea is calm the beach snack bar was excellent. Nothing to complain about. Would go back
Recommended
expert, clear and frendly service
By: Cozy51
Reviewed on: 12 Sep 2016
This was our first cruise, we had a great time, would highly recommend, a great experience.
Recommended
Efficient friendly service
By: Traveller44
Reviewed on: 03 Oct 2016
Janet has been every helpful and a very good resource person with lots of helpful suggestions. If she doesn't know the answer she gets back to you usually same day
Not Recommended
so Disappointed
By: didn't travel
Reviewed on: 23 Mar 2015
We walked into Vision 2000, because we thought it was a well established business in Georgetown, and we would get expert service. First, after talking about how it would be a March Break getaway for our 10th anniversary, and that I am a teacher, Janet booked us the week before the actual dates of March Break. After realizing that we were unable to go that week, she gave us a quote for the same room, same resort the next week. We decided this was too expensive and asked Janet to look into resorts elsewhere for March Break, and she was reluctant to do so, needing reminders, until the point of us deciding just to use our cancelation insurance and walk away. Of course we expected to receive a refund less our deductible, but we didn't expect to receive our cancelled itinerary in the mail the week before we should be leaving, or now this request for a review of Janet's services today, when we should have been coming home, when we did not go! So upsetting!
Recommended
Caya Levantado - Fantastico
By: Ottsker
Reviewed on: 24 Apr 2015
Apr.11, 2015 - Grand Bahia Principe Luxury - Caya Levantado - Samana Dom. Rep. My wife and I lead very stressful lives, as many do. We needed a place to "shut-down". We found it. Levantado was fantastic. The accommodations over looked Samana Bay through a beautiful tropical forest. We stayed in the Junior Deluxe Suite. It was very spacious with a romantic Jacuzzi on the patio with a wonderful view of the bay. The 3 pools and 3 beaches gave us plenty of choices to relax and take in the very welcomed sunshine and 30 degree weather. We spent the majority of our time at the main pool and were very well taken care of by the staff and bartenders there. The food was wonderful. 2 buffet restaurant choices for breakfast, 3 buffet restaurant choices for lunch and 1 buffet plus 4 a la carte restaurants for dinner. Hunger was not an issue. The Staff a Levantado were very gracious and accommodating. Anything you needed, they would find for you. In short, we would recommend Caya Levantado.
Recommended
Marvelous trip
By: berron
Reviewed on: 30 Apr 2015
Our trip to Royalton Varadero was great. We have never been back to the same resort. But this was exceptional and we will be back. The food was amazing and I hold up my hand to being the world's pickiest eater. as good as a cruise ship. All staff were great, smiling and friendly. The butlers could not do enough for us. every request was taken care of. Loved the room, loved the resort. Pools were good and warm, beach marvelous, what more can I say.
Recommended
Fantastico!
By: PSTravel
Reviewed on: 24 Aug 2015
Once again Janet did a wonderful job to ensure our holiday was worry free and wonderful! The tour of Sagrada Familia was awesome and our driver showed up at the port in Rome so that was great!!! Oceania is our favorite cruise line ! We look forward to planning another trip through Vision Travel!
Recommended
Attentive personalized service
By: koyote46
Reviewed on: 05 Oct 2015
Janet has provided us with travel services for over 25 years and has always done a great job in recommending trips and looking after all the details for us right down to the smallest items. She recently handled a riverboat trip to France and all aspects of travel to visit friends in the Loire Valley, train/hotel & local transport. Every aspect was handled very professionally and made the trip easy for us. A true professional in the travel industry. I would highly recommend her to anyone seeking travel services.
Recommended
Azamara Cruise
By: Barb
Reviewed on: 25 Sep 2015
Very good. Had a great time and liked the smaller ship. We went to places that the larger ships could not enter Meals excellent.
Recommended
Professional with a smile and kind heart
By: Julie
Reviewed on: 30 Sep 2015
We would definitely use Janet's services again in the future and recommend her to our friends and family.
Recommended
Fantastic, knowledgeable service
By: Pattiscott
Reviewed on: 18 Jan 2016
Every time we have used Janet's services (four times now), we have been very pleased. She seems to know exactly what kind of places we would enjoy. We would highly recommend her!
Recommended
Exceptional food and location
By: Millers
Reviewed on: 08 Feb 2016
We just returned from Sandals Antigua, recommended by Janet. This is the second Sandals we have been to and you really do get what you pay for. The location was excellent and the food was incredible, no matter where or what we ate. This resort is very large; however, it really didn't feel overcrowded. We had a really nice week away and would recommend this location. The only comment I would have is for Sandals. My wife was walking down the marble staircase after it rained. She held the handrail; however, it was so slippery she fell down the stairs. Luckily, she only suffered a very large and painful bruise on her backside, it could have been much worse. The day of the fall there were no signs to say this stair case would be slippery; however, they appeared everyday after her fall - we heard other people fell that same day.
Recommended
Great friendly service
By: Bob Marn
Reviewed on: 19 Feb 2016
A very good cruise all in all, a little sickness on the ship and the gratuities were outragious. The booking process and payment were made very easy by Janet.
Recommended
Another Smooth Vacation!
By: Tank
Reviewed on: 17 Apr 2016
Janet has been our travel advisor for the last 6 years. We started to go to her when we wanted information on a specific resort that she was a preferred agent for. Ever since then we call her when we are ready to book our next holiday. She ensures our booking from beginning to end is taken care of and all we have to do is show up at the airport. When our vacation ends she will ask for feedback on the hotel, etc. to help her with future clients. She has a great demeanor and is not pushy and trying to sell you something that isn't what you asked for. I would highly recommend Janet to look after your next vacation.
Not Recommended
Sonesta Maho, St. Maarten - Wedding
By: Lisa75
Reviewed on: 28 Apr 2016
As we live out of town and Janet was working with the bridge and groom, she made it quite easy. A few emails and phone calls later and we were all booked. As she is well aware, our trip was not one to remember due to the Norwalk Virus at the resort - Sonesta Maho, St. Maarten. This trip was booked back in August of 2015. We were a little surprised and disappointed that Janet did not keep us informed of the issues our resort were having since January of 2016 - especially because we were part of a wedding group!!! We think that she or Sunwing themselves should have made our group of 23 aware of the virus and offered us something in return (another resort recommendation or venue).
Recommended
Barbados Beautiful
By: Solo16
Reviewed on: 04 May 2016
My first solo vacation to the Bougainvillea Resort located in Christchurch, Barbados less than 30 minutes from the airport. The Bougainvillea is lush with flora & fauna, 3 pools and direct access to the beach with very lively water - the waves never stopped. A nice stretch of beach, but not many sea shells to be found. Watch out for the coral on the beach. I selected the all inclusive package, which was not cheap by any stretch of the imagination. As a result, I only left the property twice - 1) Jeep Safari tour of the island, which was a bouncy ride providing views of the island from every coast 2) to have dinner in the Gap with other vacationers I met at Bougainvillea. The Bougainvillea has 2 restaurants with a variety of meal selections and 3 bar areas where you can get a drink. Would I go back? Most likely - the rooms were well appointed, clean, comfortable. The food was good. The weather was picture perfect, almost hard to believe it was sunny every day.
Not Recommended
Falls very short as an adult only resort
By: Maggie May
Reviewed on: 17 Oct 2016
Brand new resort but most definitely for families, entertainment also for families. The one adult only restaurant was very limited menu and not somewhere you would want to dine everyday which means you eat with kids many well behaved and some not so well. We sat in a cabana in the Hideaway adult section on the beach the first day and was informed that if we wished to sit there again they are $75 a day and needless to say they sat empty. There where a very limited number of umbrellas and I was never successful in getting one all week to protect us from the sun. I would not recommend to Adults but a great place for families.
Recommended
Knowledgeable and friendly service
By: S&G
Reviewed on: 08 Nov 2016
Another successful and enjoyable trip. Thanks
Recommended
Continued expert knowledgable advisor
By: koyote64
Reviewed on: 24 Nov 2016
Have just returned from a Hawaiian trip organized by Janet with whom we have had the pleasure of dealing with for many years. The trip was well organized with all details from start to finish falling onto place, taken care of by Janet, ensuring that our trip was problem free and enjoyable. Janet is already working on our next trip and we will continue to utilize her knowledge for all of our travel needs.
Recommended
Another perfect vacation
By: Phyllis30
Reviewed on: 15 Dec 2016
We had another perfect vacation at our favourite resort in Cuba. The hotel is undergoing some much needed renovations, and we are excited to see the final results.
Recommended
Knowledgeable and Friendly!
By: Brad1963
Reviewed on: 11 Jan 2017
Janet was knowledgeable about many locales, she actually directed us away from one place based on average temperatures in the month we were planning to head there. She had been to the resort we chose in Mexico and gave us great feedback on what my whole family would probably like. She was dead on on all counts. Great resource, will be happy to use her again!
Recommended
Excellent Service and knowledge
By: Bob P
Reviewed on: 19 Jan 2017
The Travel arrangements and accomodations were ideal for our requirements.
Recommended
The best agent
By: bracmah
Reviewed on: 23 Jan 2017
I would trust Janet with all mine and my families travel arrangements, I have been using Janet for many years and she is totally honest and helpful in all aspects of travel.
Recommended
Holland America Caribbean cruise
By: mousie
Reviewed on: 07 Feb 2017
As always perfect.
Recommended
Beleze
By: John
Reviewed on: 13 Feb 2017
We've done many trips organized by Janet. As with all of our trips, this one was very well organized and designed with our preferences in mind. We would highly recommend Janet to other travellers.
Recommended
She got it right
By: Mickey
Reviewed on: 12 Mar 2017
My husband and I dropped into the travel agency on a whim and met with Janet who after listening to what we were looking for said she would work on it and get back to us the next day. We had been told this by other travel specialists several times and never been contacted. I told my husband that what I was looking for in a cruise was just too much. Well, Janet did not disappoint. She called back as promised the next day and gave us two, not just one, choices of cruises which met most of our expectations. I just couldn't believe the deals she had found. We made our selection and while on the cruise were pleasantly surprised that Janet had organized a dinner at one of the specialty restaurants. We recommend Janet very highly and will continue to deal with her in the future.
Recommended
Jamaica
By: stefdrin
Reviewed on: 19 Mar 2017
Janet as planned some very good holidays for us. we like working with her. She is very knowledgable about travel.
Recommended
First cruise
By: Cindi
Reviewed on: 01 Apr 2017
It was great working with Janet. It was our first cruise. I gave her the guidelines of what we wanted and she came up with a wonderful cruise vacation for us.
Recommended
St. Maarten
By: ABC
Reviewed on: 08 Jun 2017
Very good. Very knowledgeable and always gives us a number of options based on what she knows we will like. Another successful vacation. Thanks
Recommended
walking in Britain
By: Stefan
Reviewed on: 16 Jul 2017
We walked 200 miles from Coast to Caost for a total of 14 days and we climbed a total 32,000 feet. that my booking was handled with expert service.
Recommended
1st Cruise ever
By: Lee Craig
Reviewed on: 08 Aug 2017
Wonderful, she heard our wish list and made a perfect match
Recommended
Thanks Janet
By: Termick
Reviewed on: 04 Oct 2017
Just like the last 40 years. Incredable
Recommended
Another great trip organized by Janet
By: lj
Reviewed on: 12 Oct 2017
Working with Janet was a pleasure as usual. She is a very upbeat person and we have worked with her on trips for many years. She looks after all the details for us once we have decided on a destination. We simply sit back and she takes care of everything for us.
Recommended
california coast cruise
By: me
Reviewed on: 15 Oct 2017
excellent. She knows exactly what I like
Recommended
Effecient!
By: Usman
Reviewed on: 24 Dec 2017
Highly knowledgeable and very efficient with helping us and answering all of our questions,
Recommended
She was fabulous
By: DMexico
Reviewed on: 24 Dec 2017
She was amazing and understanding. She was patient to try all types of suggestions. And despite the fact that I drove her crazy with my indecisiveness we eventually decided on an adventure to Mexico. My girls loved the adventures. The hotel, Grand Bahia Principe Tulum, was immaculate and very friendly. I would recommend them. Thank you
Recommended
Great
By: Paco
Reviewed on: 27 Jan 2018
Janet has always found vacations that we've loved. She seems to know what we like I think because she listens. We have used her 5 times and we used a different travel agent in between that because she was away and we noticed a huge difference. We were so happy that she was available to plan our next vacation.
Recommended
Thank you again Janet
By: Ottsker
Reviewed on: 23 Feb 2018
Janet has looked after our Families travel needs for many years. We have never been disappointed. Janet is fantastic.
Recommended
Celebrity Cruise / Western Caribbean
By: Schmoopie
Reviewed on: 24 Feb 2018
I have recommended Janet to at least a dozen friends. I trust her implicitly. She has been to so many places. I know she wouldn't send me somewhere which she hasn't experienced herself. It's so much easier working with Janet rather than trying to figure everything out on TripAdvisor. She's wonderful!
Recommended
The Best
By: termick
Reviewed on: 04 Mar 2018
As usual every thing went according to plan on our latest trip. She understands us after about 30 years and will not let us get into trouble.
Recommended
Celebrating our 35th in Aruba!!
By: Teresa Camick
Reviewed on: 06 Apr 2018
Amazing! We have worked with her to book several getaways over the years and she has always had great suggestions and options every single time. Everyone should have their own "Janet"..... We would highly recommend her without a second thought!
Recommended
Jamaica
By: Shell
Reviewed on: 11 Apr 2018
Great! All details explained and explored with friendliness.
Recommended
Aruba Divi, Solo Female
By: dtvl
Reviewed on: 21 Apr 2018
I had been in contact with Janet at the beginning of January to begin my search for a 2018 winter/spring vacation that included sun, sand & surf. After reviewing a variety of locations and properties we finalized the details by late February. Janet also took into consideration that I'm a solo female traveler into the equation ensuring I would be safe, which was an added bonus to have included when making a final selection on a Caribbean destination. Having sourced Janet's services two years ago, felt she had a fairly good idea of what kind of property might be best suited to my needs and budget. Looking forward to my next adventure.
Recommended
Amazing!
By: Jmichaud
Reviewed on: 25 May 2018
Great! Very easy. Would definitely recommend.
Recommended
Honeymoon
By: Mike & Casey
Reviewed on: 02 Jul 2018
Janet is a wonderful Travel Agent to work with. When we first started working with her, we were not sure where we wanted to go for our Honeymoon. She was very engaged in what we were looking for in regards to our vacation, and was able to narrow down to a few options. We were given lots of information that allowed us to pick the best spot for us. St. Lucia was our choice, and Janet's help did not stop there. She let us know about all the different island tours, the helicopter ride from the airport to the resort, and many other things. Once we booked, Janet still kept in contact with us, to see if we had any questions. She even hand delivered our reservation confirmations & helicopter tickets! When we arrived home, we had a hand written note from Janet welcoming us home! Janet is a wonderful agent to deal with, she truly looks after her clients & has a passion for travel. Thank you Janet for all your help! We are looking forward to booking with you again !
Recommended
Euro trip
By: Andy C.
Reviewed on: 05 Jul 2018
Great, very professional, well organized,supper individual.
Recommended
30th Anniversary
By: John and Isobel Paton
Reviewed on: 10 Jul 2018
Excellent, Janet gave us a great selection off trips to choose from. We choose one and Janet did the rest. We had the most amazing holiday. We will be booking all holidays through Janet from now on.
Recommended
2018 Turks & Caicos
By: Dtravel
Reviewed on: 14 Jul 2018
Janet helped me secure a bucket list travel destination that included warm & clear ocean waters, adult only resort. Looking forward to further adventures.
Recommended
Nfld trip
By: Larry
Reviewed on: 11 Jul 2018
We are a long time client of Janet and as usual she took care of everything for us in a very efficient manner. The trip went smoothly for us and we are now awaiting our next trip in September which Janet has already set up for us. A very pleasant person to work with.
Recommended
Janet
By: Brendon
Reviewed on: 20 Jul 2018
It was a real pleasure having Janet's help planning our vacation. She was very timely with her responses and always provided honest answers to our questions and inquiries. She really helped to ensure that had a great vacation and we are very appreciative of her efforts.
Recommended
Scotland
By: SueG
Reviewed on: 07 Aug 2018
Janet went above and beyond for our travel needs!
Recommended
Good time in Greece and the Islands
By: koyote
Reviewed on: 08 Oct 2018
We have worked with Janet for many years and know that she will take care of all aspects of the trip. A very personable individual to work with and someone who has travelled extensively to many parts of the world. She knows what we are looking for in our travels and ensures that our needs are met. Would highly recommend her to anyone looking for an experienced person to deal with.
Recommended
Review
By: Yuri
Reviewed on: 14 Oct 2018
Janet was wonderful once again. She listens well to what you want in a holiday and then sets about to find it. She makes it easy and effortless and gives useful information in the planning stage. We look forward to using her again.
Recommended
Trip to Portugal
By: Tim
Reviewed on: 18 Oct 2018
Good. Very pleased.
Recommended
Travel with Janet
By: Colbree
Reviewed on: 04 Dec 2018
Over the last 15 years we have travelled with Janet and she has always found us the perfect vacation. We have recommended her to a number of friemds over the years with success. We will continue to use her as our travel agent as we look forward to planning our trip to Asia with her.
Recommended
Los Cabo
By: Georgie Boy
Reviewed on: 04 Jan 2019
Our advisor was Ellen Van der Kooy so why an I getting this asking about Janet Brereton?
Recommended
Stellar service
By: Liebe
Reviewed on: 24 Jan 2019
Janet works hard to find lots to choose from when Janet always pays attention to customer needs, wants and wishes.
Recommended
Gotta love Janet Brereton!!!
By: Marian
Reviewed on: 31 Jan 2019
We have worked with Janet Brereton for over 20 years. Even though she has moved her office, she still gives us the BEST service we could ever need. When we were travelling in Malta, and an emergency required us to get home, we had no problem leaving all of the details up to Janet. She just had to email us to tell us to be at what airport at what time. She is worth her weight on gold. We will always use Janet for all of our travel requirements.
Recommended
Ocho Rios
By: BG
Reviewed on: 02 Feb 2019
Great. Love her. Great recomnendations.
Recommended
Good Trip
By: Cruiser
Reviewed on: 09 Feb 2019
Very helpful and no problems before or during the trip.
Recommended
Azamara Australia/New ZeaLand.
By: Bodmas
Reviewed on: 02 Mar 2019
Excellent as always. Janet's attention to detail and confirmations are always A1. An excellent trip.
Recommended
Very Patient
By: Sunshine
Reviewed on: 13 Mar 2019
Janet is so patient with all my indecisiveness. She has a great grasp on figuring out just what you are looking for. And we have not been disappointed with our vacation. Thanks Janet
Recommended
Travel Agent Janet Brereton
By: Suze
Reviewed on: 08 Mar 2019
This is the second cruise we've booked with Janet. We have also booked other travel with her. She is always a pleasure to talk to, she researches many options, and thoroughly explains her recommendations. She is very quick to follow up with information, bookings, providing required paperwork etc.
Recommended
Jamaica is Irie
By: Ottsker
Reviewed on: 12 Mar 2019
Janet has been looking after our travel needs for more than 10 years. She is fantastic.
Recommended
Remommendation
By: Sidetracked
Reviewed on: 27 Mar 2019
Excellent Travel Agent, Have been with Janet for many years and never disappointed, Janet knows us and what we want, I would Highly Recommend Janet, 5 Stars Plus
Recommended
Excellent service
By: Traveller
Reviewed on: 25 Mar 2019
Flawless. Janet was very informative, professional and prompt at returning calls. She knew her stuff. Would have no hesitation to book with her again.
Recommended
Friends looking for sunhine & warmth
By: DTVL
Reviewed on: 02 May 2019
Janet was very helpful with narrowing down our options for a five (5) day trip within a specified budget. We managed a getaway that included sunshine, warmth and access to the Caribbean sea.
Recommended
Jamaica trip
By: Trooper
Reviewed on: 20 May 2019
Aways a pleasure working with Janet. Quick and always knows what we like. A1 service as always
Recommended
Review
By: Motorola
Reviewed on: 21 May 2019
Fantastic, didn't have to worry about a thing
Recommended
Venice to Athens Cruise
By: Marina
Reviewed on: 21 May 2019
Very responsive & accommodating with requests
Working with Janet Brereton, you will have access to:
- An experienced travel guide whom you can rely on before, during, and after the trip
- Exclusive luxury resorts and properties
- Once in a lifetime experiences
Explore with the Best
Virtuoso Advisors are constantly pushing the boundaries in unique travel experiences.
Alliance programs are unique tailored experiences exclusive to travelers working with Virtuoso Travel Advisors.
learn more
Canada
United Kingdom
Antigua And Barbuda
Barbados
Bermuda
Jamaica
Portugal
Saint Lucia
Spain
Cuba