Phyl Andersen
CTA, ECC
San Clemente, CA United States
Blackhawk Vacations, an independent affiliate of Travel Edge
Travel Specialties
Interests
Food & Wine
Culture, History & Arts
Hotels
Independent Tours
Family Travel
Destinations
Italy
Ireland
Sweden
United Kingdom
Antarctica
Selling Travel Since
2006
My Background
Why work with me?
Imagine your dreams fulfilled and your expectations exceeded!
My goal is to develop a long term relationship with you: know your travel likes and dislikes, what knocks your socks off, which experiences to avoid, and, most of all, what destinations you want targeted.
Your vacation goals are a treasure map highlighting future travel opportunities. I am with you every step of the way: before, during and after your trip (almost like being packed in your suitcase). Going the extra step with service keeps my clients coming back.
Customer Service, Knowledge, Education and Experience are continued goals:
I have earned a CTA (Certified Travel Advisor) and have been awarded an ECC (Elite Counselor) designation.
I continue to expand my knowledge, polish my expertise and learn about destinations in order to make your vacation a trip of a lifetime.
Call or email and we'll share ideas. Envision the possibilities!
Places I Have Traveled
Reviews and Recommendations for Phyl Andersen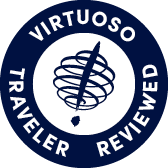 Virtuoso Verified Traveler
All reviews are from confirmed guests sharing exclusive insights
Sort reviews by
Recommended
Excellent Planning!
By: LA_Car_Geek
Reviewed on: 10 May 2014
Phyl did an excellent job of coordinating my vacation.  Everything went exactly as she described.  She really knows her stuff!
Recommended
Wow! What a trip!
By: PV51
Reviewed on: 04 Jun 2014
Phyllis Andersen made this a trip of a lifetime!  Everything was so carefully planned that all we had to do was sit back and enjoy ourselves. Due to the fine details Phyllis attended to, like ship transfers, personal details of airport layouts, and, exclusive day tours, we felt relaxed as we traveled. We were thrilled with our Virtuoso tour in Turkey which Phyllis set up. There we were treated like royalty. Phyllis Andersen made our trip special by listening to our wants and needs. She's great and we will surely ask for her again in the future. Thank you!
Recommended
Awesome and professional agent
By: Libby
Reviewed on: 30 Oct 2014
Phyl is amazing! She planned a simply fantastic trip. Planning a trip for six people between 17 and 61 is not easy, and she nailed it. We give her the highest rating possible and would suggest others use Phyl for all their trip planning needs!
Recommended
Fabulors Service
By: Sassymae
Reviewed on: 12 Oct 2014
Had a wonderful trip. Phyl is the greatest!!!!!
Recommended
Outstanding Service
By: Texan Trio Member
Reviewed on: 13 Oct 2014
We have used Blackhawk (Phyl and Phil Andersen) on numerous occasions and their support has been outstanding.
Recommended
Great cruise, grandkids had a ball!
By: Haner
Reviewed on: 08 Jan 2015
Please see my e-mail to Blackhawk, dated 1/5/15, 1045. The grandkids are ready to go again. Ship's a little too big for Mary and I. You have spoiled us with Regent, and, as usual, you did a great job putting this together for us. Thanks from us all. JWH
Recommended
The trip was perfect!
By: Brad and Katie
Reviewed on: 20 Mar 2015
Phyl did a superb job planning our Iceland adventure. Everything was perfectly planned and executed. We would give Phyl a perfect 10!!!!!
Recommended
Regent Cruise wonderful terrible pre-cruise
By: Miacat
Reviewed on: 01 Apr 2015
We have used Regent as a cruise provider several times and have been very pleased. We recently took a cruise called Royal Temples & Glimmering Towers. We enjoyed each of the ports for very different reasons. The biggest surprise was the stop in Busan South Korea with a great tour and tour guide. The guide discussed daily life in her city and wonderfully explained each of the stops. It made us want to return to South Korea and see Seoul. The three days in Tokyo was terrible from the arrival at the airport to the three days of touring. There were about 350 or more guests on this part of the trip. The most of the tour guides spoke little English and added very little explanation to what we were seeing. We saw nothing of Tokyo but mostly shrines, temples and items outside the city. It would have been better for us to have planned a tour of Tokyo, on our own but we did not know what was planned for the three days. We stayed at an Intercontinental in Tokyo great but overbooked hotel.
Recommended
Awesome experience
By: tpetraki
Reviewed on: 22 Jun 2015
Phyl was very helpful and accommodating. I normally like to make my travel plans alone, so working with a travel agent was a new experience for me. However, after working with Phyl, I'm not going my to my old ways. I'm sure Phyl will be planning many vacations for me in the future.
Recommended
Great planning and service
By: Bill and Pat
Reviewed on: 15 Sep 2015
Everything was done so there were no worries and problems. It has always been the case with every trip they have set up..
Recommended
Once again fantastic
By: GH
Reviewed on: 13 Jul 2015
The Andersons are so wonderful to have as travel planners. I do not know much about where to go or what to do and they always take care of us. My whole family is hard to wrangle so it really helps to have one person coordinating everything. I highly recommend them to anyone. Just go to them with an idea and they have such extensive knowledge of the world that they will find the perfect vacation for you.
Recommended
Amtrak Nat'l Parks & Salt Lake City
By: Bob&Rita
Reviewed on: 26 Jul 2015
Generally it was very good. We found out that it was only the 2nd time that this tour was run and it showed. There was a lot of last minute changing of plans. It was mostly on relatively small things like what time to meet up and where, but there was also a change in the lodge we stayed in at Yellowstone which led to a couple of extra hours on the bus instead of touring. The tour leader was not consistently communicative with the same information to everybody, but she had a lot to deal with considering all the minor changes she had to deal with. She also, on her own, was able to get tickets for everybody to see the Mormon Tabernacle Choir in concert. Another unscheduled but appreciated treat. They provided a large, new bus with extra room for everybody and the folks on the tour was the nicest group of people of all the tours we've ever taken. With time, this tour will only get better.
Recommended
Super Cruise on the Danube
By: Bullet 1
Reviewed on: 28 Aug 2015
The entire trip was fabulous! Air travel to and from went smoothly and transfers well organized and uneventful. The Hilton Old Town in Prague was nice and our excursions in Prague were fun and informative. We hit the weather just right. It was 95deg plus in central Europe before and after our cruise. Weather on cruise was in the 70s, and mostly sunny. The AMA Serena is a beautiful brand new ship and, thanks to Phyl, we had one of the four suites, which were spacious and well equipped. All the excursions along the Danube were delightful. The ship treated us to a river night light viewing cruise on the Danube at Budapest. The city is spectacular at night. The trip home from Heathrow to Austin, TX was great. We were in a Boeing 787 Dreamliner, and it is a fantastic airplane. The Environmental Control System is state of the art. The cabin is pressurized to 6000 ft and the system uses outside air which is also moisturized. We arrived refreshed! Thanks Blackhawk!!
Recommended
Wonderful, friendly service.
By: Chris78
Reviewed on: 20 Oct 2015
My husband and I were planning a trip to Italy and figured we were young, we can figure everything out for ourselves. But as the days were counting down, we both realized we didn't have the time to do it ourselves. My parents had used Phyl previously and she did a great job; so I reached out to her for help with our trip to Italy. Thank God we contacted her! Phyl was amazing! She has the best customer service and knows her stuff. We will be using Phyl again for our trip next year and look forward to working with her again. Phyl took care of everything for us; the care package sent prior to our departure was perfect and a fabulous Thank You card was waiting for us in the mail when we got home. Thank you Phyl and see you on the next trip, hopefully very soon!
Recommended
Another excellent trip!
By: Chip1
Reviewed on: 10 Nov 2015
Trip was fabulous as always. Tons of great advice and tips to make the trip truly memorable.
Recommended
Great Friendly Service
By: Nod
Reviewed on: 22 Jan 2016
As usual - great timely service
Recommended
Excellent travel advisor
By: Mr. Ritz
Reviewed on: 04 Apr 2018
Highly recommend Phyl and her team.
Recommended
Great Trip
By: BerlinFriend
Reviewed on: 04 Oct 2019
Thanks for planning a trip where everything went flawlessly!
Recommended
Amazing, friendly service!
By: ChrisNathanOHall
Reviewed on: 02 Jun 2016
Good Morning, I sincerely apologize that it has taken me this long to fill out this review. Phyl was amazing; our entire trip was perfect thanks to her. Phyl was so accommodating and helpful to us; she helped us out with tours and ideas that we would have never been able to find ourselves. I would always tell by talking to her on the phone or email, that she had a smile on her face and wanted to make our trip the best it could be. We learned so much from Phyl. We will use Phyl for every single one of our future trips from now on and we look forward to working with her again. Thank you, Chris & Nathan
Recommended
Good Vacation for 67% of our Immediate Family
By: Colonel
Reviewed on: 04 Jan 2016
Nasty Wx in Michigan prevented our son, daughter-in-law and two grandchildren from leaving Michigan. They were scheduled to leave MI on Tuesday December 29; however, a closed airport prevented American Airlines from getting them out of Grand Rapids until Friday January 1: their return flights we scheduled for January 2. Certainly not Blackhawk's fault, but did put a damper on the vacation. David tried to intervene but was unsuccessful. Hopefully, with Blackhawk assistance, we will be able to come to some sort of amiable agreement with Travelex JWH
Recommended
Another wonderful trip
By: Gina
Reviewed on: 04 Jan 2016
I loved it so much I want to move there!
Recommended
Great knowledge and service
By: DnA407
Reviewed on: 24 Apr 2016
An absolutely wonderful experience on our trip thanks to Phyl! Her upgrades and other recommendations all worked out and were well worth it. Phyl knows her business and we were grateful to find someone who really is a pro. She delivered above and beyond our expectations. (How often can you say that) We will be calling her for all of our travel plans from now on. Thank you very much for making our trip a memorable one.
Recommended
DreamWeaver Phyl is awesome!!
By: ChrisNathanNYC
Reviewed on: 21 Nov 2016
This was our 3rd time using Phyl and once again she out did herself. We love using Phyl for our big annual vacations and love working with her. She is great to work with, wonderful personality and so friendly. We always look forward to working with her every year!! Thank you again Phyl and look forward to next year's adventure! Chris & Nathan
Recommended
Perfection at Every Detail
By: RMA16
Reviewed on: 05 Dec 2016
I cannot stop recommending Phyl to my friends and family who require travel arrangements- any task I hand to her is handled quickly and perfectly, often leaving me with the best experience! She's helped me travel all over the world, and each time I step into a hotel I am treated like a celebrity just because of the painstaking details she places on each of our reservations. Phyl often stops at nothing to make sure I'm happy and in budget with all of my travel needs, understands my quirks, and never fails to amaze. My friends and family are often in awe of the service we receive when we travel and even they see the difference it makes when going through a Virtuoso agent. I am a customer for life and after traveling with friends some of them are, too! There's simply no better person to help one in their quest to see the world- from a quick weekend jaunt to Palm Beach to a grand trip across Italy and Southeast Asia, she's done it all for me.
Recommended
Another excellent trip!
By: DA1
Reviewed on: 07 Jan 2017
Another excellent trip that went off seamlessly!
Recommended
Florence
By: Florence
Reviewed on: 22 May 2017
Enjoyed working with Phyl Very professional, knowledgeable,
Recommended
Crystal Symphony through Asia
By: Burt Hixson
Reviewed on: 31 May 2017
Four times around the globe to over 89 countries, I have never dealt with such a well versed, experienced cruise agent as Phyl Andersen. What a joy she is to work with, and how knowledgeable she is. Once she has your MO and preferences down, you have no worries about the cruise, the ship, or the trip she puts together. I am not the easiest to please, as I have been on every top cruise line, except two, over 32 different ships and still going for more. I know what I speak, as I have had 5 major sized successful restaurants with over 660 employees at one time, and know what service, promptness, and accuracy is. Boy does this gal Phyl have it! If she ever retires...I am on the Beach !
Recommended
A quick weekend, a great hotel suggestion!
By: WeekendTravelerEV
Reviewed on: 23 Jun 2017
This was a quick weekend trip and Phyl suggested just the right hotel. Her team took care of all the details making for a great trip!
Recommended
The Perfect Vacation
By: Yvonne
Reviewed on: 22 Jun 2017
Phyl was amazing, she paid attention to every detail and was very patient answering our many questions. When there were better deals, she alerted us and made sure we had every we needed
Recommended
Biltmore
By: Batgirl
Reviewed on: 02 Jul 2017
Very easy, quick to respond to emails. Followed up after i got home to hear about the experience
Recommended
Another Great Booking!
By: Caroline
Reviewed on: 10 Jul 2017
Phyl has been my travel advisor for the past five years. She first helped me and my family plan a trip to Scotland and London five years ago and we've counted on her (and her husband Phil) ever since to help us with several other trips. Most recently I was in London again and asked Phyl to help me book another hotel. I was traveling by myself and wanted to stay in another part of London in a different type of hotel than we'd stayed in before (although I loved that one I just wanted to try something different). Phyl and I narrowed it down to two choices and then she reached out to her London contacts for advice on which was best for my needs. I chose The Egerton House Hotel which I absolutely loved! After dealing with me for five years Phyl knows what I do and don't like and I appreciate her advice. She also encourages me to try new things too that I might not otherwise do like a fly fishing excursion at the Four Seasons Jackson Hole which was a blast!
Recommended
Terrific travel planning and scheduling of activties
By: Alan
Reviewed on: 12 Jul 2017
Absolutely the greatest. Phyl made a special family event even better with our ease of travel and accommodation.
Recommended
Always a great trip!
By: Ty
Reviewed on: 27 Jul 2017
Phyl has a great team of people working with her to make sure that this went off flawlessly. Thanks again.
Recommended
phyl
By: cynthia
Reviewed on: 30 Jul 2017
Absolutely fabulous. She is our familys trip advisor. Our trip to San Diego was fraught with complications (nobodys fault) and Phyl handled each and every situation above and beyond what we expected. Phyl is a remarkable professional and always performs above and beyond the call of duty. Our entire family relies on her for our trip planning.
Recommended
Review of travel advisor
By: Josh
Reviewed on: 18 Aug 2017
In my 64 years of traveling, 4 times around the globe to over 86 countries, and 33 different ships, II think Phyl Andersen is one of the finest and most knowledgeable agent I have ever come across. She is a delight to work with and has cruising in her blood. She is very positive, always has alternative suggestions if she has to answer "No". The industry needs more of her kind, and her husband is very helpful as well. It's a really nice team, getting two for the price of one.
Recommended
A great weekend
By: Las Vegas Traveler
Reviewed on: 21 Aug 2017
Thank you for planning a great weekend in Las Vegas. We really enjoyed the daily complimentary breakfast that you were able to get for us!
Recommended
Phyl Andersen
By: Ritab
Reviewed on: 04 Oct 2017
I have worked with Phyl and her team for a number of years and have found them to be extremely helpful in planning my trips. She has made suggestions concerning various aspects of our trips. She always follows up to make sure we have had a good trip and if we have any suggestions for others taking a similar trip.
Recommended
Arlon
By: Arlon
Reviewed on: 19 Oct 2017
Phyl is always great to work with! I appreciate her knowledge!
Recommended
London Jaunt
By: Heidi S
Reviewed on: 20 Oct 2017
Phyl is amazing! Her attention to detail is outstanding. Everything she arranged worked like clockwork so we could just enjoy our trip to London with our son. The flight, Black Cab pick up at Heathrow, our hotel, the train tickets for our day trips to York and Portsmouth all came together flawlessly. I will use Phyl every time we take a vacation. She's simply the best.
Recommended
Another Great Trip!
By: easypath99
Reviewed on: 13 Nov 2017
I have worked with Phyl for a number of years now and she knows my tastes, likes and dislikes. We have an easy rapport and working with her at this point is more like working with a friend than an "agent". She gives it to me straight about properties and I really appreciate her advice.
Recommended
European river cruise
By: Leo
Reviewed on: 13 Nov 2017
The Andersens did a great job in arranging a river cruise in Europe for my family of seven members. Their arranging for a hotel and activities before and after the cruise was excellent. I plan to use their services in the future and recommend them highly.
Recommended
The Best in the Business
By: Monique
Reviewed on: 02 Dec 2017
I am a very difficult person to work, but they are very patient with me. The provide me with the best information, prices and options. I am booking my third cruise with them and I am very excited. I would never use another travel agent
Recommended
Great Centrally-Located Hotel!
By: MCH
Reviewed on: 28 Dec 2017
As always, Phyl (and Phil) made our trip to Santa Fe easy and dependable. I've worked with Phyl for many years now and always contact her for travel advice including lodging and destination info. She is focused and direct and never hestitates to give me uncensored opinions about a hotel that I want to stay or place I want to go. Phyl and Blackhawk are my defaults now - I can't imagine planning a trip on my own anymore. Thanks Phyl!
Recommended
Holiday Caribbean Cruise 2018
By: Chris D
Reviewed on: 18 Jan 2018
She is always awesome and goes out of her way to make the trip so easy and enjoyable
Recommended
Keep going back!
By: Tyler
Reviewed on: 13 Jan 2018
I keep going back because the team at Blackhawk does such a great job covering all the details of my trip!
Recommended
Planned a wonderful customized trip
By: Les
Reviewed on: 07 Feb 2018
Very easy, this was another successful overseas trip that she has planned for us. We loved our recent trip to Argentina and Uruguay! Wonderful local guides, unique boutique hotels and all customized to meet our goals for adventure, stress free travel, and interesting places to visit. Iguazu Falls was amazing, but her suggestions of Colonia de Sacramento and San Yisidro were fantastic!! Great local guided tours in Buenos Aires, but plenty of free time for us to explore and enjoy the local culture and people. Can't wait to go on our next adventure in their experienced and capable hands!
Recommended
Great service.
By: Sam
Reviewed on: 04 Mar 2018
Phyl did a great job setting everything up and calling the hotel the day before our arrival to make sure we got a nice room. The Virtuoso amenities were very nice and enjoyed a nice dinner at the hotel restaurant.
Recommended
Thank you
By: World Traveler
Reviewed on: 04 Mar 2018
Thank you for planning a great trip!
Recommended
Olympics
By: Sue Kapis
Reviewed on: 06 Mar 2018
Great, especially half way through my trip requested hotel change and was able to get it despite previously being sold out
Recommended
Amazing Customer Service
By: Bill&Elecia
Reviewed on: 29 Sep 2018
From beginning to end the customer service, the knowledge of the trip, how careful they listened to our questions, the fast responses to our questions, the professionalism, the friendliness, our informative brochures and welcome packages, and the over all experience was and is unforgettably amazing and awesome. We even got a call the day or our trip... talking about top-notch service... we got it. We will use them over and over and over again. If you want high quality, trust me use their services you will be very impress, happy and beyond satisfy, it is going to make you want to travel more.
Recommended
Cruising to Normandy
By: One of the Texan
Reviewed on: 26 Apr 2018
Outstanding, as usual.
Recommended
Castles on the Rhine 2018
By: Largo
Reviewed on: 14 May 2018
I couldn't have been more pleased. Everything was taken care of by Phyl who knew my specific likes and went that extra step to make sure I was satisfied. I had a great time and, after this trip, I would never consider using anybody else.
Recommended
Great work
By: Ritabeee
Reviewed on: 13 Jun 2018
Working with Phyl is great. She handles everything very efficiently based on my preferences and my discussions with her or others working with her. I have worked with her for several years and she has made great suggestions on various aspects of my trips. After each trip she follows up to determine what I liked and what I did not fell was a good part of my trip.
Recommended
Denver
By: LJ
Reviewed on: 04 Jun 2018
Very nice and she made you feel confident and secure about your arrangements
Recommended
Simply the best!
By: RMA
Reviewed on: 10 Jun 2018
I never have to worry when Phyl handles my reservations. She remembers my likes, dislikes, and her recommendations are always on point. I've been a client for almost ten years and don't plan on going anywhere else!
Recommended
Fabulous Mediterranean Adventure
By: HSchake
Reviewed on: 04 Jul 2018
As per usual, Phyl planned everything to perfection and exceeded our expectations. The hotels were each exceptional and we were given VIP service - upgraded to suites, champagne on arrival, table booked in advance for our anniversary dinner on Mallorca. The tours in Venice gave us access we never would have had on our own. We can not recommend Phyl more highly and will plan all of our trips with her guidance in the future.
Recommended
I wouldn't use anyone else
By: Ez0199
Reviewed on: 19 Aug 2018
It is always easy to work with this group. I can always get in contact with them and they take care of my travel comprehensively.
Recommended
Fantastic, Easy A-->B
By: Bluj626
Reviewed on: 29 Aug 2018
Recently traveled to Japan and South Korea. I'm a "rugged" traveler. They had all pubic transport mapped out ahead of time. I was booked in a hotel that fit my needs and exceeded my expectations. I had the privilege of being part of 4 of the top traditional summer festivals of Japan and climbing to a seaside temple where I took part in a Buddhist prayer ceremony in South Korea. I've worked with Blackhawk Vacations for over 8 years and I wouldn't recommend anyone else.
Recommended
Scandia trip
By: Dt
Reviewed on: 22 Aug 2018
Easy to communicate with. Great knowledge of what to do. I will definitely recommend them.
Recommended
Always a pleasure
By: Paris
Reviewed on: 07 Sep 2018
Always a pleasure working with Phyl's team. The hotels were beautiful and the transfers were on time. I will be booking my holiday travel with Phyl later this year.
Recommended
Advisor Review
By: Bob
Reviewed on: 29 Oct 2018
We worked with Phyl's son, David, and he was excellent: proactive and a good listener.
Recommended
San Francisco Trip
By: lloyd_medley@yahoo.com
Reviewed on: 25 Oct 2018
Great, wouldn't work with anyone else
Recommended
Another great trip
By: MiamiTraveler
Reviewed on: 03 Feb 2019
Working with Phyl is a dream. Everything is always taken care of.
Recommended
Great Trip
By: Just me!
Reviewed on: 28 Feb 2019
Working with Phyl was great! Her team was understanding of my needs, what I wanted to get out of the trip, and set things up for to achieve that with a minimal amount of work from me.
Recommended
Easy to work with and very helpful
By: Ritabeee
Reviewed on: 29 Mar 2019
I have worked with Phyl and her group for a number of years. Phyl has great knowledge about several cruise companies and travel groups that provide various tours. I know what I want to do as travel but many times I am unsure as to the best way to accomplish my goals. Phyl has suggested alternative travel plans other than those available directly from the companies. She always keeps me informed about what is happening with my arrangements.
Recommended
Thank you again for the great trip
By: Just me!
Reviewed on: 27 Mar 2019
Planning a trip with you is always a dream. When are we traveling again?
Recommended
Great Trip
By: World Traveler PM
Reviewed on: 22 Apr 2019
From our phone conversations alone, Phyl always seems to know exactly what we need!
Recommended
Always a pleasure!
By: Jeremy
Reviewed on: 14 May 2019
I'm constantly impressed by the can-do attitude and problem-solving approach that Phyl and her team have when planning a getaway for us.
Recommended
Lovely Family Trip to France
By: Heidi S
Reviewed on: 07 Jul 2019
Phyl is an absolute delight to work with, every trip is perfectly put together. We had a challenge on our last leg in Paris as it was the perfect storm of Coutoure Week, World Cup, and Gay Pride - but Phyl pulled a rabbit out of her hat and found us the most charming and perfectly located hotel with a room appropriately sized for my family at a price point we were comfortable with - a miracle in a city entirely booked. Bravo Phyl!
Recommended
Uniworld Rhone River Cruise
By: Leo
Reviewed on: 17 Jul 2019
They did an excellent job in preparing the trip. Great attention to details and always available for help when needed - which we did!
Recommended
Luxurious!
By: Wandering Traveler
Reviewed on: 30 Jul 2019
The team will ensure that your trip is flawlessly planned but still flexible and tailored to your taste.
Recommended
Perfection, as always.
By: RAmin
Reviewed on: 06 Aug 2019
Working with Phyl, Phil, and David is always a delight. I'm going on a decade of using them and every trip is flawless. Hotels anticipate my needs, itineraries are seamless and everything is handled. Whether you're a seasoned globetrotter or looking to start traveling, the Andersen's are your ticket to a fabulous vacation.
Recommended
San Francisco
By: lloyd_medley@yahoo.com
Reviewed on: 21 Aug 2019
Fantastic, as always
Recommended
Best cruise ever
By: Bird Watcher
Reviewed on: 29 Aug 2019
Phyl suggested we take this cruise — and we are so thankful. Best cruise ever. Ask Phyl about our trip on Flora!
Recommended
Thank you!
By: Swiss Miss
Reviewed on: 29 Aug 2019
Phyl's team did a great job -- we even got an upgrade to a beautiful suite! Thanks, Phyl!
Recommended
Another fabulous trip!
By: RAmin
Reviewed on: 31 Aug 2019
Phyl, Phil, and David are great as usual. I booked a last-minute business/birthday trip the evening before departure and it was all done with three to four text message exchanges! My needs were anticipated and met without me even having to remind or ask. They are such a valuable team to have on speed dial- life is so much easier being one of their clients! There's no better or seamless way to book travel.
Recommended
Amazing Alaska Cruis
By: CB
Reviewed on: 16 Sep 2019
Our trip was planned to perfection. The printed itinerary was very helpful and informative. All check ins were easy as was flight, transfers etc. This was the best cruise we have been on since our honeymoon 25 + years ago. We loved it so much and are already thinking of taking our kids on an Alaskan Cruise in the future. It could not have been a better experience. Thank you!!!
Recommended
Mediterranean cruise
By: Bobbie
Reviewed on: 06 Nov 2019
We largely worked with David Andersen. He was very helpful with many aspects of our trip: answered all our questions promptly, gave wise advise based on personal and professional experience, worked closely with our group of four couples, all with varied plans, and pulled it all together for us! We appreciated the booklet he provided each of us with with excursions and highlights of each destination. We enjoyed working with David.
Recommended
Thank you for the plans!
By: Newport Visitor
Reviewed on: 03 Nov 2019
Phyl selected a great resort for us in Newport Coast! Bravo!
Recommended
Thank you for the great tour guide!
By: Kyoto Visit
Reviewed on: 02 Dec 2019
Thank you for the great tour guide in Kyoto. The Fall Colors were beautiful!
Recommended
She listens and she delivers
By: Traveler
Reviewed on: 24 Jan 2020
Phyl always manages to deliver something special!
Working with Phyl Andersen, you will have access to:
- An experienced travel guide whom you can rely on before, during, and after the trip
- Exclusive luxury resorts and properties
- Once in a lifetime experiences
Explore with the Best
Virtuoso Advisors are constantly pushing the boundaries in unique travel experiences.
Alliance programs are unique tailored experiences exclusive to travelers working with Virtuoso Travel Advisors.
learn more
Italy
Ireland
Sweden
United Kingdom
Antarctica
Costa Rica
Denmark
France
Turkey
Peru
Russia
South Africa
Spain