Our site is currently being upgraded with new features. Editing, adding, and deleting functionality has been temporarily disabled.
Travel Specialties
Interests
Adventure
Culture, History & Arts
Safari
Ocean Cruising
River Cruising
Destinations
Ireland
Antigua And Barbuda
Aruba
Barbados
Costa Rica
Selling Travel Since
1977
My Background
I have been a travel agent for 41 years of which 30 years have been with Vision Travel Solutions. It's simple, I have a passion for travel and LOVE planning amazing travel adventures for my clients. I have lived in the Caribbean on a sailboat, have climbed a volcano in Guadeloupe, explored the Andes in Venezuela, cruised the beautiful waters of Bora Bora, hiked to the spiritual lost city of Machu Picchu, taken a river cruise through the heart of Europe and recently rafted on the Colorado River in Arizona. Cruising is a travel favorite for me and last summer I cruised the coast of Norway all the way up to the North Cape. Put me on a ship, boat or raft and I'm happy!
Places I Have Traveled
Reviews and Recommendations for Rhonda Tobiasz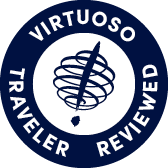 Virtuoso Verified Traveler
All reviews are from confirmed guests sharing exclusive insights
Sort reviews by
Recommended
Highly recommend
By: Krishan
Reviewed on: 02 Sep 2013
Recommended
Excellent service!
By: Lynn
Reviewed on: 07 Nov 2013
I was very pleased with the service and assistance provided by Rhonda. This was my first time utilizing this agency and representative. It was also my first cruise. Rhonda could not have made it any easier. She was very timely and responsive when I had questions or needed clarification on aspects of the adventure. She made it easy for me by anticipating questions and deadlines. I would definitely contact Rhonda next time!
Recommended
ok
By: Bumblee Bee
Reviewed on: 20 Nov 2013
Hawaii is not New Zealand or China and the tour companies in Hawaii do not have the same content and diversity in country and past history to show those on the tour as my previous tours did. It was good but as the main thing that I wanted to do was see an actual volcano and the lave flowing across the land and into the sea, which did not happen due to the chopper being grounded due to weather which was not the fault of the tour company. All in all it was a good but not great tour.
Recommended
highly recommended
By: Gerry
Reviewed on: 04 Dec 2013
We have been dealing with Rhonda for many years. She is an excellent travel agent that served us well.
Recommended
highly recommended
By: Dirk
Reviewed on: 20 Nov 2013
The flight arrangements were excellent. The documents for the vacation were delivered in a timely manner. Any questions I had were promply answered by E-mail or phone call.
Recommended
Extremely re-commend
By: Curly
Reviewed on: 24 Nov 2013
I found her exceptionally knowledgeable about the cruise we are going on. She handled everything pertaining to all the documentation required for us with upmost respect and professionalism. Highly recommend Rhonda for any travel requirements you may need
Recommended
Highly reccomended
By: Rosco
Reviewed on: 21 Nov 2013
Rhonda has always been quite helpful in all situations particularly when our cruise was delayed due to bad weather and our airline tickets had to be re booked. We consider her a very good agent
Recommended
By: MaryK
Reviewed on: 06 Dec 2013
Thanks Rhonda, you did a great job for us. So glad we booked our next trip with you.
Recommended
For sure we will recommend
By: Nita
Reviewed on: 15 Dec 2013
We have never met Rhonda but she sounds a very pleasant and efficient agent. We did our bookings with her as she was re commended by friends who have booked through her.
Recommended
Delivered as Promised!
By: 5star
Reviewed on: 03 Jan 2014
Rhonda did a fantastic job organizing our first ever Christmas-away vacation. She made great recommendations and ensured we had the best resort for our family of 4. The honesty of her recommendations and expertise in terms of beach location, hotel food etc. were really appreciated. I would definitely book with Rhonda again.
Recommended
highly recommend
By: tammym
Reviewed on: 27 Mar 2014
Please write at least 15 characters
Recommended
Great experience!
By: Conflow guy
Reviewed on: 15 Apr 2014
I highly recommend Rhonda for your next trip planning needs. She was great and very helpful in giving me the right information and excellent trip plan. Both me and my family had a great business and vacation trip.
Recommended
Definitely recommend
By: Joan
Reviewed on: 15 Apr 2014
We have made travel plans with Rhonda for many years. She has always done a fantastic job organizing our trips. She is always very professional, pleasant & extremely helpful. Can not imagine planning a trip without her help. Have recommended her to many people. 
Recommended
Great job, well done
By: Rain
Reviewed on: 17 Apr 2014
Recommended
Review
By: Greg
Reviewed on: 18 Dec 2017
Very helpful and answered all of our questions.
Recommended
Trip to Jamica
By: Holly S
Reviewed on: 22 Jan 2018
We have booked several trips with Rhonda. She is very knowledgeable, helpful and makes traveling easy! I would highly recommend her services.
Recommended
over rated
By: C W
Reviewed on: 18 Apr 2014
Went to attend wedding which turned out well. Good idea to have wedding later in the week as there were problems that needed to be corrected.Diamond Club not worth the extra money, not as advertised and we ended up in a room lower that what we paid for after waiting for many hours.Buffet food was consistantly cold other that the protein which was grilled as requested.Steak and Japanese restaurants were excellent.Staff was very friendly.Entertainment was amature.( resort staff who did their best)
Recommended
highly recommended
By: wp
Reviewed on: 25 May 2014
Rhonda always does a fabulous job of recommending places that fit our  (ever-changing) requirements…budget, time frame, activities etc. She is quick  to provide us with options, and very knowledgeable! Rhonda is a great resource and contact.
Recommended
very well planned
By: Taxman
Reviewed on: 25 Jun 2014
The trip was well planned and obtained a 5 category update before we left was greatly appreciated, The air line used was good and advising us of the sale rather than what the cruise line wanted saved us over $1600.. I have no trouble recommending Rhonda and acutally have done so many time
Recommended
Thorough
By: MaryK
Reviewed on: 02 Aug 2014
Rhonda was great, right from the planning stages through until our return. Would not hesitate to recommend her - in fact we have already. Will definitely be using Rhonda's services in the future. Thanks Rhonda,
Recommended
Friendly staff
By: Golfer54
Reviewed on: 09 Jan 2015
Very friendly staff. Good selection of food on the buffets. A la carte restaurants not too impressive. Clean rooms. Good nightly entertainment. Not the nicest beach - seaweed and mucky bottom in the water. New Years eve buffet unorganized and overcrowded.
Recommended
AMAZING
By: Elaine
Reviewed on: 26 Jan 2015
Wow, Rhonda did amazing job... My trip was more then I could have asked for to celebrate my 25th Wedding Anniversary...She made sure we had a great room with a view, that they celebrated both my birthday and anniversary... I wont ever hesitate to recommend or use Rhonda again. My anniversary exceeded both my husband Dan's expectations... I can't wait to see what Rhonda and I can put together for our next trip... Thanks can't behind to explain our gratitude... especially when I kept harassing her with stupid questions as we had never travelled to Mexico or had a vacation in over 10yrs... She is amazing and I am sure nobody would have put as much effort into helping us as she did.... Thank you.... from the bottom of our hearts
Recommended
Hasn't let us down!
By: Quirky Little Gnome
Reviewed on: 12 Feb 2015
Travelled twice now with Ronda looking after us. Both times have been excellent from start to finish. Ronda listens to what we what and then gives suggestions of what may be a better decision. Both trips have been a great success. Thanks Ronda, where are we going next.
Recommended
Professional and Knowledgable
By: DanH
Reviewed on: 11 Feb 2015
Lori provided great guidance in the selection of our winter vacation location. Her obvious knowledge and experience in the wide variety of resorts, cruises and locations made our pick much easier. Her friendly manner and attention to detail ensured that all aspects of the trip planning were covered in a manner that was clear to us and took all of the planning stress from our shoulders. Why do all of the research and planning yourself when Lori can do it for you.
Recommended
thorough caring service
By: CF
Reviewed on: 21 Mar 2015
I HAVE TRAVELLED EXTENSIVELY AND FOUND RHONDA TO BE PERSONABLE PROFESSIONAL AND THOROUGH. I WOULD HIGHLY RECOMMEND RHONDA AND VISION TRAVEL TO OTHERS
Recommended
Great trip
By: Happy
Reviewed on: 29 Jan 2018
She was pleasant and informative . Quick yo return calls and made me feel confident to travel on my own.
Recommended
Review Rhonhda Tobiasz
By: Anne Clarkson
Reviewed on: 17 Feb 2018
An extremely wonderful experience! Rhonda is so knowledgeable and helpful!
Recommended
Fantastic
By: swalkerrwarren
Reviewed on: 19 Apr 2015
Westin PLAYA CONCHAL Costa Rica April 6 - -13, 2015 We had a terrific vacation. Flight check in was easy at both airports and flights were comfortable. The resort was everything I remembered it to be and more! Beautiful beach, fantastic and numerous restaurants, excellent pool area and activity staff, very nice accommodations. Weather was perfect 38 - 40 degrees with a light breeze every day. All the staff was friendly, helpful. We went on 3 trips. Ziplining, surfing and boat tour in river. All were great. We really have nothing negative to say. Not a single bad encounter was experienced. Thank you. Arranging the trip through you was easy and will definitely use your services again.
Recommended
Perfect honeymoon!
By: Jenn
Reviewed on: 17 Nov 2015
We had the most perfect honeymoon. Rhoda planned everything so well. No problems at all. The whole trip was perfect! thank you! We will be river cruising again soon!
Recommended
Trip Of a Life Time
By: Holly
Reviewed on: 09 Dec 2015
Rhonda truly did a great job helping us plan our month long trip to South America. We had an amazing time, and she had help us think of and plan for details we would have never thought about. She made out trip as stress free as possible, and was extremely patient with all of our question. Thanks, again! Holly, Trent & Bree
Recommended
Great service, very professional, very knowledgeable
By: Simon
Reviewed on: 09 Feb 2016
Rhonda understood exactly what we were looking for and booked us accordingly. Would recommend her and Vision to anyone.
Recommended
Great Trip to Mexico
By: Mike Delaroche
Reviewed on: 22 Jan 2016
Rhonda took care of every detail. She is a great lady and great to work with. Thanks again for steering us in the right direction! The resort, Grand Princess suites in Mexico was fantastic!
Recommended
Very knowledgeable and friendly
By: J......
Reviewed on: 22 Feb 2016
Rhonda was very helpful in planning our family vacation. We had time constants that she works through and we ended up having a great vacation! Very knowledgeable, friendly and chilled to talk too!
Recommended
First Class Service
By: Mick
Reviewed on: 28 Mar 2016
We had the time of our lives in Cuba! Rhonda planned it perfectly and every detail was taken care of. Our private tours were perfect as well! Prompt, courteous service, always good communications!
Recommended
Thank you Rhonda
By: The Jays
Reviewed on: 20 Jun 2016
We have just returned from another wonderful trepanned and personalized by Rhonda Tobiasz. This time was an adventure for our whole family of 13! Rhonda listens to our thoughts and ideas, suggests improvements to the plans and then finds flights and properties that suit our needs. She is always available to answer questions and concerns and meets with us to go over our entire itinerary. We cannot say enough good comments about Rhonda. Already thinking about our next trip and would certainly recommend her expertise to others. We think Rhonda deserves a raise!
Recommended
Trip to Riviera
By: Kris
Reviewed on: 28 Feb 2018
Very good and dood service.
Recommended
YeahRhonda
By: KL
Reviewed on: 04 Mar 2018
Rhonda is amazing!!! Always ready to help and recommend! We moved 5 hrs away and still decided to call and email Rhonda to plan our last two vacations. Will always book with Rhonda!!
Recommended
Perfect Vacation Planning by Rhonda!
By: Julie
Reviewed on: 08 Mar 2018
Wonderful in every way! Rhonda has done it again for us, found just what we were looking for and planned every detail of our trip. :)
Recommended
Great travel advisor
By: Steve
Reviewed on: 18 Mar 2018
Rhonda has looked after our group travel for a few years and we keep calling her. That should say everything. Thanks Rhonda
Recommended
Regent Cruise
By: Maggie
Reviewed on: 11 Sep 2016
Our recent trip on the Regent's Explorer was exceptional, the service, the food and the appearance of the boat was wonderful , will definitely go with them again, thanks Rhonda for recommending this cruise line for us. The pre hotel in Lisbon was lovely but the hotel at the end of our trip was just o.k. in Barcelona, I would recommend the cruise line to use another hotel, of course we are coming off a luxury liner, but there were mold in the bathrooms which could have easily been taken care of and the carpets were dirty and worn out in some parts. The ports of call were fine, but nothing worth mentioning.for some unknown reason I was not impressed with Casablanca, I found the people to be very intimidating. and I would not recommend this city to anyone, however, the mosque was beautiful but that was all, not really much else to see. The Canary Islands with the volcanic National park was most interesting and the stop with tapas and wine tasting was lovely.
Recommended
Our first cruise
By: B & D
Reviewed on: 10 Oct 2016
Very happy with Rhonda"s level of expertise and personal service provided.
Recommended
good service
By: ross
Reviewed on: 02 Nov 2016
Cruise was all that was expected, Helen unfortunately got asthma and was confined to the ship for two weeks. I fell in Honolulu and was all bruised up. The flight form Sydney to Vancouver was uneventful but after going through Customs etc, and getting back on the same plane we had mechanical trouble and were held up for 7.5 hours making a long day
Recommended
Friendly, efficient great advisor
By: newton
Reviewed on: 16 Jan 2017
Rhonda always has great suggestions. Our latest trip exceeded our expectations.
Recommended
Last Minute- Awesome Experience
By: Phil54
Reviewed on: 17 Jan 2017
Wow, what a great suggestion and destination you referred us to!! Within 24 hours we were on an amazing Beach Resort at a price below our anticipation, and a destination above our expectations. Home now tho, a back in the swing of work etc.... but planning our next Getaway in the very near future. Thanks Rhonda ;)
Recommended
always good
By: Tom
Reviewed on: 30 Mar 2017
it is always a pleasure working with Rhonda when planning and booking trips
Recommended
Italy
By: Bob Warren
Reviewed on: 10 Jun 2017
Rhonda is ABSOLUTELY top notch.
Recommended
Cruising Fab!
By: Paul
Reviewed on: 22 Jul 2017
Rhonda did everything to prepare us for our cruise in advance. We had a fabulous, worry free vacation. I will definitely be giving my business to Vision in the future.
Recommended
Italy!
By: wendy
Reviewed on: 14 Aug 2017
Rhonda was fantastic, as always! She took care of all the details, putting together a smooth trip, with great flight times, connecting flights, celiac meals, and a personalized 14 day tour package when we arrived. All details were taken care of…hotels, trains, drivers, tours. It was really exciting, well-planned and even relaxing…highly recommend this trip, and Rhonda, of course!
Recommended
Our trip to Italy
By: Rita Albert
Reviewed on: 03 Oct 2017
My husband and I have been to Rhonda Tobiasz on three separate occasions to book our holidays to Europe. She helped us plan our trips to Ireland 2013, Scotland 2015 and Italy 2017. We explain to her what we wish to see and she always understands our needs and picks out the tours that really work for us. She never pushes us to choose one tour over another, but points out advantages of each tour. We find her very personable. We would definitely consult her on our next vacation.
Recommended
Riviera
By: J.C.
Reviewed on: 07 Oct 2017
Rhonda was great to work with.whenever I had issues or questions she was quick getting back to me.Very professional.
Recommended
Rhine cruise
By: Carol
Reviewed on: 21 Oct 2017
Very good did all she could to help us
Recommended
Munich
By: Habhab1993
Reviewed on: 12 Dec 2017
Very Profesdional. Knowledgable. Fabulous follow up. First class.
Recommended
Rhonda's the best!
By: Campsall
Reviewed on: 11 Mar 2018
Delightful, always listens first, timely, gives us the best value for our dollar, looks after us before, during and after our trips. Often gives us the highlights of the destination so we can make an informed decision. Takes time to talk with us, provides options and suggestions so we benefit. Makes sure all documentation is done well in advance. Love to plan our trips with her and we have been fortunate to have known her for almost 17 years. Cheers to more trips and chats!
Recommended
Fantastic.
By: Rocket
Reviewed on: 23 Apr 2018
Rhonda was wonderful to work with. She did everything and asked a lot of questions and the right ones to get what we wanted. She is great!
Recommended
Satisfied Client
By: Ab
Reviewed on: 27 Apr 2018
Rhonda is very knowledgable and has always been a great help to us when planning a trip. As usual Rhonda gave us great advice when choosing our destination for this holiday. Thanks Rhonda!!
Working with Rhonda Tobiasz, you will have access to:
- An experienced travel guide whom you can rely on before, during, and after the trip
- Exclusive luxury resorts and properties
- Once in a lifetime experiences
Explore with the Best
Virtuoso Advisors are constantly pushing the boundaries in unique travel experiences.
Alliance programs are unique tailored experiences exclusive to travelers working with Virtuoso Travel Advisors.
learn more
Ireland
Antigua And Barbuda
Aruba
Barbados
Costa Rica
Dominican Republic
Egypt
Norway
Portugal
Saint Lucia
Spain
Turkey
Mexico