Travel Specialties
Interests
Adventure
Beach & Sun
Family Travel
Honeymoons
Safari
Destinations
United States - All
Barbados
Cayman Islands
India
Italy
Selling Travel Since
1986
My Background
Honey Mistry believes that the ultimate success of a client's travel experience begins with what 'matters most to YOU.'
Her dedication to the travel industry began in her birthplace, India, (34) years ago. Since launching & developing her career, she has passionately leveraged the many insights & experiences she's gained during her own worldly travels to create customized trips & memories for her esteemed clients. Although she can willingly and ably assist with all geographic destinations and travel 'type' interests, her destination specialties and focus are on Antarctica, Africa, Australia, Caribbean, Europe, Hawaii, India, New Zealand and Morocco,
Her personal favorite travel collaborations are those involving customized, independent itineraries, for individuals, families & and multi- generational excursions.
Additionally, she brings great value to luxury cruising, soft adventure travel, off the beaten path resorts, and honeymoons/ destination wedding packages.
Honey looks forward to the opportunity of sharing with you her love of travel & life in the hopes of making all YOUR travel dreams a reality!
Places I Have Traveled
Reviews and Recommendations for Honey Mistry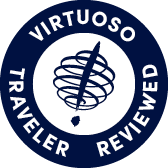 Virtuoso Verified Traveler
All reviews are from confirmed guests sharing exclusive insights
Sort reviews by
Recommended
Excellent vacation.
By: Tom and Carol
Reviewed on: 18 Aug 2013
Excellent trip, worry free. As always, Honey takes care of all the details and we just have to enjoy the vacation. Also got us a significant break on the room rate, even after the plans had been made.
Recommended
Very highly recommended
By: Itchy Feet
Reviewed on: 13 Aug 2013
Honey is always prepared to go above and beyond what's required in order to ensure that my travel experience is as good as it can possibly be. I have only had excellent service from her. I also value the little thoughtful, personal touches that are her signature. I strongly recommend Honey as a very competent professional who is almost like a friend to us.
Recommended
Highly recommended
By: Christiede
Reviewed on: 15 Aug 2013
Honey is an excellent consultant. Always thinking ahead and anticipating what we might need. Her recommendations are spot on and are perfectly planned. Never a need to worry about anything when Honey is involved. She is a pleasure to work with and a delightful person. We would highly recommend her to friends and family.
Recommended
By: Char
Reviewed on: 22 Oct 2013
Highly Recommended. She was wonderful, easy to work with, and so very helpful with all my questions.
Recommended
WOW!!!
By: Sanfelipejohn
Reviewed on: 19 Oct 2013
Dealing with Honey Mistry was a JOY!! We had numerous phone conversations. She portrayed herself as a pro, pleasant, efficient, responsive and articulate. I don't do many guided tours but because of the way this one came off, I would seriously consider another and would consider no one other than Honey to make the arrangements. She's an amazing person.
Recommended
Honey is the best.
By: Rusty
Reviewed on: 19 Nov 2013
Honey always does a great job for me.
Recommended
Fantastic
By: Brendan
Reviewed on: 09 Jan 2014
Honey did an excellent job putting together our exotic adventure to Peru and Galapagos including figuring out some of our peculiar requests - we've recommended her to several friends!
Recommended
Honey is absolutely the best!
By: JB
Reviewed on: 20 Nov 2013
Once she has even an idea of what you're looking for, she makes it happen; and is there to assist should any obstacle arise (although these are rare). Her knowledge, contacts, experience are extensive, making possible good prices and creative suggestions for places to stay & activities. I speak from many years' acquaintance which has included trips in the U.S., Europe, & the Caribbean.
Recommended
Honey is the best
By: HS
Reviewed on: 20 Nov 2013
I have been using Honey to arrange my personal vacation travel for many years. Her own worldly travels give her a range of insights that many other travel agents simply do not have. She works hard and gives me confidence that when my travels begin, all with occur exactly as we planned.
Recommended
Very competent
By: DRS
Reviewed on: 19 Nov 2013
We have booked a 15 day cruise to celebrate our 50th anniversary and have found Honey very well informed about the cruise, cruise line and the details that will help us through the planning stage. She is detail oriented and her follow through has been excellent.
Recommended
Excellent Trip
By: Tom
Reviewed on: 19 Nov 2013
Our trip was logistically complex but everything went very well. The hotels selected in Dubai & Morroco were all great as well as all tour / guide arrangements. Honey always does and execeelnt job for us!
Recommended
Honey
By: Denis
Reviewed on: 21 Jan 2014
Professional and courteous, Honey is always trying to find better alternative. She is friendly and warm. Would recommend her to other travelers.
Recommended
Highly Recommended
By: Zo
Reviewed on: 05 Jan 2014
Honey did an amazing job with helping me get my ticket, coordinating my schedule with fellow travelers, keeping me informed of changes along the way and making sure that everything went as smoothly as possible. Great job!
Recommended
THE BEST
By: Lo
Reviewed on: 20 Feb 2014
HONEY IS ABSOLUTELY THE BEST….ENOUGH SAID!
Recommended
Highly Recommend
By: Pam
Reviewed on: 10 Mar 2014
Once again, Honey did a great job arranging our trip!
Recommended
Navigating the world with comfort and confidence.
By: Tom
Reviewed on: 06 Apr 2014
Honey handles all of our complex and distant travel with skill and patience.  We are always pleased with the properties, resources, and services she recommends and provides.  We have used Honey for almost a decade now and it keeps on getting better; it's great to have an agent that knows you well!
Recommended
I highly recommend Honey She is very efficient
By: Irene
Reviewed on: 02 May 2014
The Viking River Cruise was fantastic.  I would do another cruise with them, and also use Honey as my travel agent. She makes sure everything is in order and we are comfortable with the arrangements.
Recommended
Excellent as always
By: lolo
Reviewed on: 26 Apr 2014
We have used Honey several times and she never disappoints us. She is always friendly, considerate, timely and a pleasure to deal with. She follows-up and makes sure everything is perfect! We will use Honey over and over because she is AMAZING!
Recommended
Amazing agent
By: Tira
Reviewed on: 03 May 2014
Honey is a very warm, knowledgeable, and responsive travel agent. I used her services to book a complex trip to the Mayan Riviera for a family reunion in April 2014. She is the first travel agent I have used and she was definitely worth every penny for her services. If she wasn't familiar with a hotel, she would check with her co-workers. When there was a glitch in the resort's reservations, she and her company went above and beyond to fix the problem, even reducing our bill and throwing in a few extra amenities to make up for the issue. When a personal tragedy occurred right before our trip, Honey also showed extreme sensitivity and resourcefulness to help us with our arrangements. Not only is Honey an amazing agent, but an amazing person. I wouldn't hesitate to recommend her to anyone looking for a great experience.
Recommended
Highly recommended
By: Christie
Reviewed on: 02 Jun 2014
Honey is the consummate professional and will do everything in her power to make your holiday a perfect one.  She is very knowledgeable in all areas relating to our travel destinations, from the Mediterranean Sea, to Spain, to Alaska, to Costa Rica.  She never ceases to amaze us with her outstanding suggestions and ideas.  I look forward to working with Honey on a continuing basis as she has become a friend and partner in all of our travels.  
Recommended
Extremely thorough with great follow up
By: Royce
Reviewed on: 23 Jun 2014
Very pleasant to work with! Great attention to details. Follow up was outstanding. She even monitored our flights and called us when our flights were delayed and made appropiate schedule changes. Would highly recommend her to any other client.
Recommended
excellent service
By: GeoKatie
Reviewed on: 27 Jun 2014
Honey Mistry is the best travel agent we have ever had.  She is knowledgable about all aspects of travel, is caring, and searches for the best deals.  We recommend her highly.
Recommended
Highly Recommend
By: K and A
Reviewed on: 26 Jun 2014
Honey provided marvelous and professional guidance in selecting and planning all aspects of our recent Mediterranean cruise experience.  She is very in-tuned with issues/needs and works diligently to resolve any challenges and ensure a successful vacation.  Her follow-up in attending to details and securing needed information is excellent.  Further, Honey truly cares about each client and their travel experiences!  She is the best!
Recommended
Terrific Service
By: Leslye
Reviewed on: 17 Aug 2014
Thanks, Honey, for amazing service all around! All our reservations worked out perfectly. And your attention to the details of all our needs was most helpful. We will always recommend you. You are the best.
Recommended
Great customer service!
By: JulieS
Reviewed on: 04 Nov 2014
Honey coordinated a European river cruise for our group of 6. She should have an award for tolerating 6 different (strong) opinions - and being able to bring us together for a wonderful trip! Honey was available 24/7 to answer questions and assist. She checked in often during the trip to see that all was going well. We will use Honey again.
Recommended
Expert service
By: gucci97
Reviewed on: 04 Mar 2015
Once again Honey did a wonderful job of meeting our travel needs. Her professionalism and knowledge are unsurpassed.
Recommended
Expert friendly service!!
By: Anna28
Reviewed on: 15 Mar 2015
Honey is always professional and responsive! She makes wonderful suggestions and is very accurate with all of the planning details. Truly a pleasure to work with!!
Recommended
Always incredibly helpful
By: Michael
Reviewed on: 20 Jul 2015
Honey is always very responsive and helpful regardless of how much, or how little, of our trip we are looking for her help on
Recommended
The very BEST!!
By: JH
Reviewed on: 08 Aug 2015
Will, in fact, already have, booked another river cruise with Honey. That says it all. She will work diligently to get the best deal for her customers.
Recommended
Simply the BEST
By: Christiede
Reviewed on: 14 Aug 2015
Always wonderful personal service. Honey goes above and beyond with all of our travel needs.
Recommended
Superb Arrangements
By: Jim
Reviewed on: 03 Nov 2015
My month in Brazil was superbly arranged from start to finish! The airline reservations were precise & exact, right down to assigned seats that were always excellent! I was particularly pleased with the transfers in Manaus from airport to hotel (arrival at midnight!) and from the end of my river cruise on the Rio Negro (at 07h30|) back to the airport. In both instances the transfer agent had a clearly visible signboard with my name and each was a competent Anglophone. The cruise on the Rio Negro and briefly Rio Solihones -- their merger creates the actual Amazon -- was great fun even though (or, rather, because) the Motor Yacht Tucano was not a luxury vessel! Service aboard was first-class with ample & excellent buffets at breakfast, lunch & dinner, and the two guides/naturalists were very knowledgeable about terrain & wildlife as well as enthusiastic on every excursion (four & five times daily). Only downer was the Tropical Hotel that is overrated & not value-for-money. Thanks again!
Recommended
Above and beyond!
By: JulieS
Reviewed on: 17 Nov 2015
And yet again it was a pleasure to work with Honey for our recent vacation - a complex SE Asian trip. We had a group of 7 to manage and her attention to detail was certainly appreciated. From multiple visas to a variety of hotels in different countries. My husband and I had an unexpected interruption to the last 3 days of our trip and Honey was instrumental in assisting our early return home. Another example of why it's important to use an expert travel specialist for traveling! Thanks so much for being our partner in our travels, Honey!
Recommended
Detailed service and follow through
By: Coco
Reviewed on: 20 Nov 2015
I would highly recommend Honey! 23 day trip with 10 flights and 6 hotels. Didn't miss a beat and hotels great. Honey would check in with us to see if we had any issues.
Recommended
A True Professional who Cares
By: CLSK & TCK
Reviewed on: 03 Dec 2015
We have been working with Honey on all our cruises in the last few years and we will continue to work with her in the future. She is just a wonderful human being in addition to be a capable travel professional.
Recommended
Over 20 years of outstanding service
By: The good looking guy
Reviewed on: 22 Jan 2016
Air Travel plans excellent Food on Tahiti Nui- outstanding worth business class just for the food Windstar Cruise excellent - the most beautiful islands Tahiti legends were very good Sofital Hotel Moorea is the most beautiful hotel . We had over water bungalow ,but the worst food ( apparently the norm on Moorea hotels) Luckily there are good restaurants that will pick you up and drop you off. Rudi's, Moorea Beach Club and Mahogany
Recommended
Attentive to detail and expert advisory services
By: Leo
Reviewed on: 16 Feb 2016
Honey has been amazing and she is thoughtful and checks in with us before, during and on vacation. She does a great job of recommending extraordinary places within our stated budgets. She goes far and beyond the call of duty and I would use her services again and again.
Recommended
Thorough friendly service.
By: Old Guy
Reviewed on: 10 Jul 2016
Went out of her way to be helpful and thorough!
Recommended
Very knowledgeable
By: Suellen
Reviewed on: 02 Jun 2016
Honey was very helpful when we were exploring options for our latest trip. Once we selected our package, she was with us the entire way making sure we had the information we needed, plus any support required during our trip. She made travel carefree for us. It felt like we had a personal concierge who was always there.
Recommended
Excellent Trip!
By: Happy to Travel!
Reviewed on: 06 Jun 2016
Thank you to Honey for planning another success trip! We travelled to Quebec City and everything went smoothly and we loved our hotel. Honey Mistry is the best!
Recommended
friendly and very patient service
By: nickname? none
Reviewed on: 10 Sep 2016
Honey has, over the years and in relation to many of my different trips, always been extremely helpful and courteous; with complicated air travel connections and hotel reservations (most recent example: my trip to Iceland) she has been invariably patient and helped find the best arrangements in a vast field of good and not-so-good options. There is no doubt in my mind that when I need travel help, I will without any hesitation turn to Honey. Whenever the occasion arises, I recommend her without hesitation to any of my friends. I am convinced all travelers who seek her help, will be as satisfied as I am - and have been for years.
Recommended
Another "Best Trip Ever"!!
By: NP
Reviewed on: 21 Sep 2016
We had another excellent trip planned by Honey. All her recommendations were spot-on and we had a great time.
Recommended
Amazing trip
By: Robin
Reviewed on: 15 Dec 2016
We had an excellent trip to Jordan and Egypt. We had no concerns regarding our safety or security. A&K Egypt had someone at the airport, the hotels and the cruise to make sure we were well taken care of and had no issues each and every day. Both in Jordan and Egypt we had tremendous guides and drivers. More than just reciting the facts and figures, the guides provided an education on the culture, politics, economy and religion. For example, we sat In a Mosque with our Egyptologist and had a comparative religion discussion. The accommodations were top of the line. I highly recommend this trip. I will note that this was not a relaxing vacation. Each day we were on full day excursions seeing amazing historical sites. If you are looking for sun and the beach, this is not the trip for you.
Recommended
Excellent Service as usual
By: Dave
Reviewed on: 05 Jan 2017
great recommendation- looked after three families some coming from France with aplomb Everyone had a great time What we have come to expect from Honey
Recommended
Amazing honeymoon!
By: Alex
Reviewed on: 13 Feb 2017
Working with Honey was fantastic. She planned our amazing honeymoon to Thailand. Every little detail of the trip was perfectly curated all the way down to the small notes and amenities we received upon arrival at the various hotels. Honey was personally invested in our experience on our honeymoon and ensured it was a once in a lifetime trip!
Recommended
Portugal
By: Rusty
Reviewed on: 13 Feb 2017
Outstanding service. Honey set up everything to accommodate the fact that I am in a wheelchair, and although Portugal is not a good country for handicapped people, she set up accommodations and tours that worked. Great job.
Recommended
organization personified-recommendations outstanding
By: AND
Reviewed on: 23 Feb 2017
Honey, Exceptional organization Airline flights- Meet and greet at the airport, arrival one day earlier with hotel arrangement smooth! Honey is outstanding never failed to provide excellent service for the past 30 years or so ( she started as a child) Uniworld We just returned from a Nile river cruise and would like to say what a great trip it was from beginning to end. Everything was first class from our hotel The Four Seasons to our.river boat Tosca the staff at both venues were so friendly and professional we were sad to leave them. Our tour guide Ahmed was exceptional we all loved him he really made Egypt come alive for us All in all this trip went above and beyond our expectations We would highly recommend it to anyone considering a visit to Egypt
Recommended
She is the best
By: TCK
Reviewed on: 25 Apr 2017
She is just wonderful to work and we will continue to leverage her expertise and work with her on future cruises.
Recommended
Honey
By: Alyson
Reviewed on: 01 May 2017
Fabulous and easy, as always
Recommended
Honey
By: WAYNO
Reviewed on: 08 May 2017
Great, responds with timely info, keeps items in price requested, locations and support info always good, knows the business
Recommended
Africa
By: Jim
Reviewed on: 23 Aug 2017
Easy and pleasant.
Recommended
Greenland/Iceland
By: Tammy
Reviewed on: 14 Sep 2017
Honey was very helpful and planned an amazing trip for me and my sister-in-law. She was so easy to work with and was extremely thorough
Recommended
Beyond Excellent!
By: lynne
Reviewed on: 13 Oct 2017
Honey, was responsive, informed, kind and available for questions, advice and suggestions, I could not have asked for a better service. She extended herself in every way to inquire as to what I wanted and deliver it promptly. Throughout our interactions I felt her goal was to do her best to create the best experience for me on my trip.
Recommended
Trip to Ethiopia, Land of Origins
By: NP
Reviewed on: 13 Nov 2017
Working with Honey is always a pleasure. She answers all my questions and has really done her research to make sure my travel experience is a memorable one. No question goes unanswered and no detail is too small for her clients!
Recommended
Great person to work with!
By: CLAKWAN
Reviewed on: 05 Jan 2018
Honey is alway very responsive, thorough in planning our trip, attentive to the details and, most importantly, always keep our interests her top priority
Recommended
Honey's Review
By: TravelBug
Reviewed on: 13 Jan 2018
We have worked together a long time very successfully without ever meeting in person. Honey is efficient, prompt and thorough, and a pleasure to interact with.
Recommended
Southwest trip
By: Rusty
Reviewed on: 29 Jan 2018
Honey is great, as always. I can be sure when I book something with her that everything will work out as planned.
Recommended
Our Travel Guru Honey Mistry
By: DNA
Reviewed on: 28 Mar 2018
We have been working with Honey for the 30 yrs- (she was a child when we first met her) She is meticulous in her attempts to get us the best of every project we ask her to pursue We generally do about 3 or 4 trips per year and she is always the one we choose to ensure that our trips are perfectly planned We are very fortunate to have Honey as our travel advisor P.S, We went of a Virtuoso event in Antigua which we thought was absolutely first class
Recommended
Pleasure to work with
By: FOB
Reviewed on: 28 Apr 2018
It is always a pleasure to work with Honey. She knows just what my family likes and needs. Whether it's lots of details or just flights Honey is always thorough and takes care of it all. She knows just the right vacations for us and helps us find the right places to stay. I highly recommend working with Honey!
Recommended
Brussels
By: lucky
Reviewed on: 09 May 2018
VERY INFORMATIVE, PUTS YOU IN PLACES THAT ARE TO YOUR LIKING AND PRICE RANGE, QUICK RESPONSE
Recommended
A&K China
By: Robin
Reviewed on: 31 May 2018
Honey and I have worked together for years. Honey is very easy to work with.
Recommended
our trip to Utah
By: kay
Reviewed on: 07 Jun 2018
GREAT no words could describe ,every thing ran like a clock work many thanks to her help assistance as always many thanks Honey
Recommended
Windstar trip to Alaska
By: DNA
Reviewed on: 15 Jun 2018
Honey is the best Detailed info is the norm along with the best deals We will continue to delight in working with her 30/40 . yrs is not a long time really!! DNA
Recommended
travel arrangements and travel insurance
By: Happy Wanderer
Reviewed on: 12 Jul 2018
Really helpful - complicated multi person trip planning was made easier with Honey's help
Recommended
The Best Safari Ever
By: NP
Reviewed on: 05 Oct 2018
Working with Honey is fantastic! She knows exactly the vacation for me!
Recommended
Finest Travel Advisor Ever Encountered
By: Anne
Reviewed on: 29 Oct 2018
Planning this trip had to be extraordinarily difficult with the parameters we set forth for Honey, something I didn't realize until we were in the throes of our trip. Her amazing attention to detail, steel-trap memory, thoughtful consideration of personal preferences and personality, genius out-of-the-box ideas, unending research and sheer grace were the keys to a life-changing trip. I would never undertake such an excursion without Honey's guidance. She believes anything is possible and leaves no stone unturned in delighting her clients. Her demeanor is enthusiastic and authentically joyful. Her excitement about our trip made us anticipate the adventure with great glee. I am already trying to decide which trip I'd like her to plan next.
Recommended
Mississippi trip
By: Rusty
Reviewed on: 26 Nov 2018
She is the best!
Recommended
Honey
By: Tom
Reviewed on: 02 Dec 2018
Honey did an Excellent job & she is great to work with and very thorough.
Recommended
Arizona
By: Rusty
Reviewed on: 09 Jan 2019
Excellent as usual.
Recommended
Cancun Trip
By: Tom
Reviewed on: 05 Jan 2019
Excellent as always!
Recommended
Quick & helpful
By: Jim
Reviewed on: 23 Jan 2019
Easy relationship, prompt responses to queries, clear array of alternative options, and excellent followup.
Recommended
Telluride
By: Tom
Reviewed on: 08 Feb 2019
Great as always!
Recommended
Honey Mistry
By: Rusty
Reviewed on: 12 Mar 2019
Honey is excellent, as always.
Recommended
Honey
By: Tammy
Reviewed on: 18 Apr 2019
Honey is always a please to work with. She is so knowledgeable, professional and kind. She goes to great lengths to ensure a wonderful trip
Recommended
India
By: Thankam
Reviewed on: 12 Apr 2019
As always, delightful, absolutely supportive, and wonderfully complete.
Recommended
Moscow
By: Tom
Reviewed on: 13 Apr 2019
Great as always, Honey always does an excellent job for me and my family!
Recommended
Fredericksburg, TX
By: Tom
Reviewed on: 24 May 2019
Great as always. There were aircraft maintenance delays and then severe weather delays on my return trip on a Saturday. I reached out to Honey and she kept informed about gates for tight connections (due to the delays) and also "protected" me on later flights. Thanks for taking such good care of me Honey!!
Recommended
Disney World
By: Tom
Reviewed on: 11 May 2019
Great, as always !
Recommended
Top-tier & Best of the Best
By: Julianne
Reviewed on: 15 May 2019
Honey gives 1,000% to every trip she plans, from round-the-world to weekend getaway. She considers ideas and potential hassles you never thought of, doing everything humanly possible to give you the experience of a lifetime, every time. Her demeanor is assuring, calm, professional and I've never known anyone who gets things done graciously & effectively in the most challenging situations (flight cancellations, hotel mishaps, transportation issues, disappointing service). She seems to pull rabbits out of hats and is full of pleasant surprises! I hope never to work with another travel advisor.
Recommended
Tauck Yellowstone
By: David and Anne
Reviewed on: 03 Jun 2019
As always working with Honey is a blast Always makes the you feel comfortable all will be well Second trip this year organized by her, two more in planning stage Here's to another 30 years working with Honey!!
Recommended
North Pole A Magical Trip
By: Shu
Reviewed on: 20 Jul 2019
Honey has planned several trips for me and always made them Easy and effortless. She offers great suggestions to make the Trip better than you new it could be! Her attention to detail is unequaled.
Recommended
Excellence incarnate
By: Jim
Reviewed on: 14 Jul 2019
Easy, informative & prompt in all aspects.
Recommended
Best travel agent
By: K
Reviewed on: 20 Aug 2019
I have worked with Honey for many years on multiple trips per year. She is thorough, knowledgeable and always comes through with whatever trips we want/need. Whether it Is a trip from start to finish or just pieces of a trip Honey is there to help us plan it out. If we have a trip planned and something unforeseen happens (like a volcano erupting on the Big Island when we were supposed to stay there) Honey handles it all for us. We are a large family but Honey always manages to find us the perfect vacation spots. I will continue to work with Honey planning trips with my kids while they're at home, and then plan to work with her after they are gone traveling the world again with my hubby.
Recommended
Honey
By: Jimmy
Reviewed on: 26 Aug 2019
Fantastic. Honey goes out of her way to personalize your needs. Jimmy
Recommended
Honey
By: Tammy
Reviewed on: 11 Sep 2019
As always, Honey was extremely helpful and so easy to work with.
Recommended
Another Great Trip
By: NP
Reviewed on: 26 Sep 2019
Honey is a real travel goddess! She is knowledgeable and always works to provide a fantastic experience.
Recommended
Honey
By: Rusty
Reviewed on: 18 Oct 2019
Always a pleasure.
Recommended
Expectations Exceeded!
By: Anne
Reviewed on: 22 Oct 2019
I've lost count of how many trips Honey Mistry has made magical for me. Just this afternoon I told a friend how indispensable Honey has been in anticipating the unanticipated, ensuring joy every step of the way, and creating 'wow' experiences while affording clients opportunities for renewal, peace and rest, too. She planned our stay at Palacio del Inka down to the last detail. The hotel staff was marvelous, particularly a 42-year-veteran of the hotel, bellman Goyo Delgado. The top-notch breakfast buffet included dairy-, gluten- and cane sugar-free options. The bar and restaurant were lovely. Some may mind the absence of air conditioning; it did not bother me. Property-wise, trust Honey to steer you in the right direction for your wishes and budget. She knows what she is doing, and knows the city very well.
Recommended
Honey
By: Lucy
Reviewed on: 27 Oct 2019
Excellent!!! Our fourth big trip that we planned with her. Will be back. Have referred others to her.
Recommended
NYC to Southampton 2019
By: QM2 2019
Reviewed on: 01 Nov 2019
Well I must admit it is getting a bit boring working with Honey after nearly 30 years She just keeps organizing trips that we can't complain about I suppose we will just have to put up dealing with the best travel consultant in the USA . Sorry we couldn't the "world" because there maybe someone out there who maybe equal to Honey Tanks Honey PS Next trip - Crystal Jan 2020 Coming soon!!
Recommended
The Ultimate Travel Experience
By: AMM
Reviewed on: 05 Dec 2019
Honey Mistry never fails to surprise with top-tier service that goes above and beyond. Her many thoughtful touches for my most recent Italian getaway included organizing unexpected upgrades, treats in the suite, transfers, ticket arrangements, food & beverage credits, and a staff who treasures her professionalism and warmth as much as I do. We customers are not the only ones who sing her praises; virtually every staff member at every property does the same. She is unsurpassed.
Recommended
Dallas - SLC / Park City
By: Tom
Reviewed on: 25 Dec 2019
Working with Honey was great as always, very turnkey and detail oriented,
Recommended
She is the best
By: Rusty
Reviewed on: 08 Jan 2020
Always takes care of the details.
Recommended
MIA .LAX. PTT
By: Crystal Serenity 2020
Reviewed on: 17 Feb 2020
As always the trip went fine I have utmost confidence any arrangements made by Honey, basically because we have worked together for the 30 yrs or so ( she was a child when we started) All went to plan and we had a sensational trip on Crystal / Moorea
Working with Honey Mistry, you will have access to:
- An experienced travel guide whom you can rely on before, during, and after the trip
- Exclusive luxury resorts and properties
- Once in a lifetime experiences
Explore with the Best
Virtuoso Advisors are constantly pushing the boundaries in unique travel experiences.
Alliance programs are unique tailored experiences exclusive to travelers working with Virtuoso Travel Advisors.
learn more
United States - All
Barbados
Cayman Islands
India
Italy
Morocco
Saint Lucia
Anguilla