Travel Specialties
Interests
Rail
Adventure
River Cruising
Food & Wine
Escorted Tours
Destinations
China
India
Russia
South Africa
Spain
Selling Travel Since
1998
My Background
I began working in the travel industry during college -- an internship to fulfill a requirement in my field, communications.
But as soon as I took my first international trip, I was "hooked." Now, not only do I love traveling myself, I love preparing itineraries and experiences for my clients and hearing all the details on their return. I live vicariously through all of their travels.
I specialize in luxury rail journeys, such as the Orient-Express, Trans-Siberian and Rovos Rail in South Africa. I have been fortunate to travel on 15 of the World's Top 25 Trains, from India to Spain, Turkmenistan and Canada. All are unique and fabulous.
And although I know a lot about the trains of the world, there is no limit on what I can organize!
Favorite places to travel (so far): Tahiti, Switzerland, Spain, India and Canada are among the top choices. But I've never been anywhere I wouldn't return.
Next on my travel "wish list": Antarctica, Africa, and Australia
Places I Have Traveled
Reviews and Recommendations for Angela Walker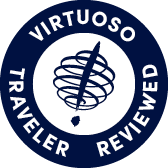 Virtuoso Verified Traveler
All reviews are from confirmed guests sharing exclusive insights
Sort reviews by
Recommended
Highly recommend
By: Larry G
Reviewed on: 19 Nov 2013
I was extremely pleased with the services provided by Angela Walker. Before the trip, Angela was attentive to all details which made trip planning for us easy and without stress. During the end of our trip, when Typhoon Usagi approached Hong Kong, Angela contacted me by email to suggested we delay our return flights to the U.S. in order to avoid potential flight delays or cancellations out of Hong Kong. We took her advice and the changes we made worked out fine. Thank you Angela
Recommended
Careful Attention to Details
By: Don J
Reviewed on: 20 Nov 2013
As has always been the case, pre-trip details were efficiently handled in timely fashion. We followed suggestions in planning and getting ready for what was a marvelous adventure.
Recommended
Great Job
By: Retired in Florida
Reviewed on: 17 Dec 2013
Angela has planned a number of trips for us. She does a great job and handles every detail perfectly
Recommended
Highly Recommended
By: Andersonb109
Reviewed on: 25 Nov 2013
Angela was a great help on with logistics on a recent Viking cruise. She helped smooth over complicated visa issues for my friend and kept us updated daily on river conditions that threatened our trip. Great attention to detail and follow up.
Recommended
Great Trip
By: Retired
Reviewed on: 24 Mar 2014
Angela and her staff did a great job arranging our hotel stays in Palm Springs and San Diego through the Virtuoso program.   The hotels and the rooms were great as well as the virtuoso amenities.   As in all of our past trips, everything was taken care of and there were no problems.   Angela and her associates are always great to work with and take professionalism to new levels rarely seen today
Recommended
Great Job
By: Happy Traveler
Reviewed on: 18 May 2014
My wife and I schedule several trips a year through Angela.   Angela and her associates are always extremely courteous, prompt and leave no detail undone.   There are even follow ups when the travel date nears to ask if we have any further needs and to remind us of any cancellation penalties.I would recommend Angela without hesitation
Recommended
Mrs walker is highly recommended for her professional servic
By: Cathy from Sydney Australia
Reviewed on: 26 Jun 2014
we booked the luxury El Cantabrigo Gran Lugo train trip in Northern Spain about 10 months ahead of trip. Mrs walker gave us prompt professional service and followed through with updates prior to the trip.
Recommended
Recommend
By: Sandy
Reviewed on: 26 Jun 2014
We used Society of Int. Railway Travelers for our latest trip and they were responsive and efficient.  
Recommended
Excellent service for an incredible journey¡¡¡¡
By: Sergio
Reviewed on: 15 Aug 2014
Everything worked as planned during the trip, resulting in an unforgettable experience. The trip itself is incredible, visiting Florence, Venice and riding on the Orient Espress is an extraordinary event. Service and food in the Hotels Villa San Michelle, Cipriani and in the Orient Expres are superb. Angela, thank you very much for all of your help on planning this vacation. Your dedication and attention to details is a key to success for us passangers. Of course we'll let you know when we have another plan like this, to get your expert advise and service.
Recommended
Great Room
By: Florida Traveler
Reviewed on: 14 Aug 2014
Angela made reservations for us at the Fairmont Miramar Hotel in Santa Monica, CA. Our room overlooked the ocean on the top floor of the hotel. It was one of the best rooms in the hotel. The hotel staff was amazing and we were offered free use of the house car to ferry us to dinner during our stay. Food and bar service were top notch. We only wish we had stayed longer. Perfect arrangements
Recommended
Excellent Service
By: BWA
Reviewed on: 29 Jun 2017
Angela is a great travel advisor. Questions answered promptly and accurately in a friendly manor.
Recommended
An Orient Express Pleasure
By: Tas Tiger & Griffin
Reviewed on: 21 Aug 2014
An excellent trip - Paris to Venice, even though it was delayed 2 hours at the beginning. OX put plan B into place quickly and efficiently and invited us into a very nice platform restaurant where good food and beverages were provided at no cost. Beverages were well over priced and almost prohibitive bearing in mind the cost of the journey.
Recommended
Nothing wanting
By: FTLReviewer
Reviewed on: 28 Sep 2014
Angela Walker walked me through the process of booking and riding on the Eastern & Oriental Express. She made the process easy to understand and responded quickly to all questions. I recommend her for consulting on luxury train travel.
Recommended
Fabulous trip
By: Shelley
Reviewed on: 02 Nov 2014
The entire trip was wonderful from start to finish. The train is beautiful and the service impeccable. The highlight for me was the lion walk at Victoria Falls, followed by the stay on Madikwe Game Reserve at the Tau Lodge, but that's a close call considering how wonderful the train itself was. I would go back in a heartbeat.
Recommended
Helpful and pleasant
By: Bob and Virginia
Reviewed on: 09 Oct 2014
Our trip on the Royal Scotsman Oct 1-3 was memorable--wonderful service, food, facilities. Can't beat the Scottish Highlands in beautiful autumn weather. Interesting excursions and pleasant company on board. Thanks, IRT, for offering this trip Angela Walker was helpful in planning the trip. However, I suggest that final documents be sent earlier. Ours arrived via FEDEX just in time, as we departed our home here September 15 and were touring in Europe before the Scottish segment; the train departure was October 1. Just for future reference. Thank you.
Recommended
Great Trip on Al Andalus
By: TD14
Reviewed on: 25 Oct 2014
Fantastic trip on the rent say Spanish rail tourist train Al Andalus. This train provides a wonderful opportunity to both see the southern Spanish countryside and history as well as sampling amazing Spanish cuisine and wines. The staff on the out Andalus was excellent, seeing to our every need efficiently and expeditiously. Thanks to Angela and the staff at the Society of International Railroad Travelers for ensuring everything would go smoothly. Angela was fantastic at answering questions ahead of the trip expeditiously and ensuring we had all the needed documentation in a timely manner prior to our departure.
Recommended
Perfectly Planned
By: Happy Traveler
Reviewed on: 19 Feb 2015
My wife and I planned a four country independent Asian excursion with Angela. Everything went exactly according to plan. The rooms at the Virtuoso hotels were excellent and offered the best views. Our guides in all locations were top notch. We were never rushed and they were all very experienced and knowledgeable. The sites we visited were all excellent. We were very pleased with the execution and had a great time.
Recommended
Great Hotel
By: Redwingsfan
Reviewed on: 08 Mar 2015
Hotel was excellent. Staff very friendly. Welcomed us by name when we checked in. Food good. Great location within steps of historic sights. Nothing negative about it.
Recommended
Sensory experiences extraordinaire
By: Tree
Reviewed on: 22 Feb 2016
The unexpected beauty of rose petal showers or tuberose garlands followed me from palace to hotel to palace while on tour on the Deccan Odyssey. The unexpected graciousness from each and every person working on the train to make certain our visit to india was memorable turned out to be a successful endeavor. And the unexpected elegance of the pre and post hotels selected by Ms. Walker and Ms. Hardy have changed my view on future spending for hotels. I will go wherever they select for me. I was thoroughly impressed throughout the journey.
Recommended
Efficient. Luxurious service
By: Jan42
Reviewed on: 17 Jun 2016
Very good in all aspects. Friendly and efficient staff. Friendly. pleasant and enjoyable company. Well planned sightseeing. Very good guides.
Recommended
Decadent
By: Guy
Reviewed on: 11 May 2015
This was the most wonderful trip I have ever experienced. The staff were delightful, thoughtful, caring and smiling throughout. Never have I had such a splendid trip; it is expensive; I won't be doing it every day of the week however I loved every second, furthermore I enjoyed the company of the guests on board. The two nights off the train were magnificent, both lodges were excellent though the one in the desert was exceptional and their outside catering in the desert was outstanding. The only criticism I have is that the guiding from the Etosha lodge was worse than poor and I don't suppose I am alone in that comment. Let that very minor comment (which had nothing to do with the train) not detract from the overall magnificent journey that my wife and I enjoyed I had to book over a year in advance and I was kept up to date by Vituoso, in particular Angela Walker, hence never felt forgotten. i even got my jacket the right size!!!! Thank you. Thank you for a wonderful experience.
Recommended
Tauck Puglia
By: Florida Traveler
Reviewed on: 08 May 2015
We recently returned from a Tauck Tour of Puglia Italy. This tour to a relatively unvisited part of Italy surpassed our expectations. Everything including the air arrangements was perfect. The tour included many very interesting sites. The food was fabulous and made from local ingredients served in unique settings. The hotels were local, luxurious and very unique. Some of best we have stayed in. The tour group was excellent as was the tour director
Recommended
Helpful and knowledgeaable staff
By: Judi
Reviewed on: 19 Jun 2015
Angela had taken the same trip and was able to provide us with helpful information. She also responded promptly to all our inquiries, and so we felt very comfortable with her.
Recommended
Thorough Attention to Detail
By: Rail Traveler
Reviewed on: 01 Jul 2015
It was a challenge to meet all the objectives of our tour since the trains which were the prime objective only operated weekly. IRT looked at all the alternatives and put together an enjoyable itinerary which worked very smoothly and helped us ride both the Ghan and the Indian Pacific trains.
Recommended
Excellent
By: gatey
Reviewed on: 04 Aug 2015
This entire trip was wonderful - Angela helped me with so much more than booking the Santiago Parador - from sharing her own experience of the trip to frequent updates and actually booking the trip. She was a great help and always available for questions - I could not be more happy with Angela's expertise.
Recommended
OUTSTANDING ON ALL COUNTS
By: JACK
Reviewed on: 25 Oct 2015
WOULD REFER YOU TO THE REPORT SENT DIRECTLY TO ANGELA WALKER IN WHICH I GAVE THE TRIP KUDOS AND ANGELA WALKER HIGH PRAISE
Recommended
Great service, great meals!
By: Vona5636
Reviewed on: 08 Nov 2015
We enjoyed this trip from the moment we booked - wonderful service from Angela. The scenery was great - favorite was Picos de Europa. Would think twice about another time on narrow gage, however. The beds are small, difficult to sleep in and nature calls at night were difficult!
Recommended
The best of the best
By: Maggie39
Reviewed on: 19 Nov 2015
I have been fortunate to travel quite a lot during my lifetime. In all respects Angela Walker was the very best travel agent we have ever used. She helped us not only plan our trip, but help guide us through the complicated issues of getting visas for the various countries in Central Asia and Russia. She was even able to get us a refund when we had been overcharged!! Angela was always able to cut through the red tape and get any problem solved. Her good humor and helpful attitude made all of our planning more pleasant. She also had a bottle of champagne delivered to our train compartment before we left Armenia. I would give Angela ten stars as a Virtuoso travel consultant.
Recommended
Excellent, personal and warm service
By: Sergio
Reviewed on: 24 Jul 2016
Once again your service exceeded our expectations. This time for our extended family. Everything went as it was planned and our family enjoyed every step of the way. Coordinations at every point worked very well. We are very appreciative of the quality of the service and the personal dedication you put behind this wonderful vacations for us. Thank you very, very much.
Recommended
Expert Friendly Service
By: More 007
Reviewed on: 14 Sep 2016
My husband Andre and I had the most incredible trip ever. Our experience on the Orient Express was so special and David our stewart was so competent. We loved the food and the people we met on board. Cenk met us at the Four Seasons Sultanahmet .Hotel Istanbul and showed us the city he loves. We were in awe of all he showed us and told us. I certainly have a greater understanding of Turkey and her people now thanks to him. We are so pleased we went! This hotel has to be my very favorite anywhere. The people were so kind, helpful and caring and it was well appointed and just so comfortable. The food generally in Turkey we loved. The cruise was great and what a view of the city and both sides of the Bosphoros. Sea Song Tours were great. Punctual, courteous, and comfortable. I have reported on the excellent drivers, interpretors and our guide in Cappadoccia, already but suffice it to say the level of knowledge and competency of these individuals is extremely high.
Recommended
So luxurious and restful!
By: Byron Bay Jewels
Reviewed on: 13 Jan 2017
We took the Singapore to Bangkok New Year's Eve train and what a wonderful time we had. The stateroom was well equipped, the room attendant expert and unobtrusive and the food was generally very good. The colonial buildings tour in Georgetown was interesting, although a tad long as it was very humid. But the stand-out was the New Year celebrations just south of the Thai royal resort town of Hua Hin. We were met by a bemo and beaming driver and after around 10 minutes ended up at the beach. There was a band, fireworks and lanterns; it was just perfect. The train itself rattles along on a narrow track and there was occasionally plenty of noise, as we had the stateroom adjacent to the coupling. The furnishings were a bit tired and rough on the posterior. However, the bedding was comfortable and the train is superbly outfitted. The icing on this trip was the high-caliber staff from the train manager down to the waiter. All up it was a worthwhile indulgence.
Recommended
An Efficient Travel Advisor
By: Rami
Reviewed on: 24 Mar 2017
Dealing with her, as always, was a pleasure pleasure! She knows the travel business well and is most helpful.
Recommended
Thanks to Angela...
By: Hava
Reviewed on: 29 Apr 2017
I have only warm words to write - Angela was very efficient, quick to answer our questions and to solve any problem aroused.
Recommended
Rovos Rail - back-to-back
By: FLRetiree
Reviewed on: 22 Jul 2017
As I have traveled independently for 50+ years, it was somewhat difficult to give up control of the planning process, but Angela was very understanding and did a magnificent job. As a 70+ woman travelling solo to S Africa/Namibia, I knew I wanted well-organized, top notch, very reliable arrangements. And so it was. All went as planned: transfers, hotels, rail journeys, tours. AA MIA failing to transfer luggage to BA was the only glitch in the trip. I had booked overnight at Sofitel T5 LHR, and luggage arrived next day, so I proceeded on the JNB comfortably. Angela and I kept in touch periodically throughout the trip. I will work with Angela again when I do the Rovos CPT-DES tour, and other major train tours.
Recommended
Highly professional
By: Dolores
Reviewed on: 23 Jun 2017
Angela is an excellent travel coordinator; she's always helpful, quick in responding to any queries and knowledgable
Recommended
Tour of Ireland
By: JSB
Reviewed on: 26 Jun 2017
excellent in every respect
Recommended
Booking our tour
By: Phil
Reviewed on: 11 Sep 2017
We have been in touch with Angela Walker since August 2015. For the entire two years she has answered every question we posed and walked us through the entire process. She was knowledgeable, helpful and pleasant on every communication we had. She was a pleasure to work with.
Recommended
Above and beyond
By: Florida Traveler
Reviewed on: 15 Sep 2017
Angela did a great job. When planning the trip Angela provided useful information and made recommendations when appropriate. She also made dinner reservations based on the expected arrival time of the train - without being asked!! This worked out perfectly. We are from Florida. Midway through the trip we found we needed to fly home early due to the approaching Hurricane Irma. I called Angela early in the morning and she quickly made all the arrangement to get us home from a remote area on a moments notice. I could not have asked for better or more professional service.
Recommended
On Silversea's Discoverer
By: Rami
Reviewed on: 24 Sep 2017
Very pleasant. She recommended the cruise (I had never heard of the Silversea cruises,) and handled all details efficiently.
Recommended
Angela
By: Mikado
Reviewed on: 22 Oct 2017
It was a delight to work with her.
Recommended
Silk Road Tour
By: Graham Limerick
Reviewed on: 14 Nov 2017
Great! Would love to use her services again.
Recommended
Lhasa to Urumqi
By: Guy Chamberlain
Reviewed on: 29 Oct 2017
The organisation and information given for this trip was excellent.
Recommended
Magnificent train trip
By: Billy
Reviewed on: 31 Oct 2017
Angela, did an excellent job. We had to schedule the Gran Lujo along with walking the Camino. She was very help in pulling the details together. She even surprised my wife with a nice note and a bottle of champagne in our suite on her birthday.
Recommended
go first class!
By: vp tx
Reviewed on: 09 Nov 2017
Going first class means much more than the accommodations - working with Angela Walker and Society of International Railway Travelers added significantly to our experience and enjoyment of an ambitious itinerary, centered on the grand Rovos Rail Journey from Cape Town to Dar es Salaam. From the start, Angela offered and secured great hotel and train travel options, with descriptions that proved accurate, exceeding even our high expectations. When an unanticipated delay necessitated a schedule change, Angela cheerfully reworked our reservations at the last minute, preserving our hotel choices, and importantly, the balance of the trip. Throughout the planning phase, we received important information, and timely yet courteous reminders regarding deadlines for visas and others of note. Angela also followed our progress and was ready to assist throughout the trip. She even offered to refund the cost of a lift ticket that we opted not to use, another positive on a most memorable trip.
Recommended
Angela Walker
By: Rami
Reviewed on: 31 Mar 2018
Ms. Walker is the ideal travel consultant. She knows the travel industry well and always gives sound information about trips. She is detail oriented and does her best to help her clients. Traveling with her has always been a bonus for me.
Recommended
The Best Travelagent I Have Ever Dealt With
By: Rami
Reviewed on: 04 Jun 2018
Angela is efficient and always wants the best for her clients. I enjoy dealing with her and trust her.
Recommended
SS Beatrice Danube river cruise
By: Sergio
Reviewed on: 07 Sep 2018
Always a pleasure working with Angela and/or Rachel. Excellent service and friendly approach to work with the customer. Keep it up¡¡¡¡
Recommended
Orient Express
By: Joe
Reviewed on: 08 Sep 2018
Angela is very knowledgeable and easy to work with. I recommend her very highly. She readily answers all questions.
Recommended
Ireland train trip
By: Charly
Reviewed on: 10 Sep 2018
Angela has always been and excellent help and solucion of problems thru the years.She can always find answers.
Recommended
Transcantabrico Clasico
By: chainmeg@gmail.com
Reviewed on: 02 Oct 2018
Conscientious and professional.
Recommended
Sicilian Oydessy
By: Sam
Reviewed on: 18 Oct 2018
Very good. Thoughtful and prompt.
Recommended
Sicily/Italy private train
By: Jack
Reviewed on: 11 Oct 2018
She was very professional and helpful and knowledgeable.
Recommended
Angela
By: Moskeeto
Reviewed on: 07 Oct 2018
Easy; enjoyable; reliable.
Recommended
Angela Walker
By: JSB
Reviewed on: 22 Oct 2018
Satisfactory in every aspect of the trip planning and execution.
Recommended
Quality Service
By: Shifty
Reviewed on: 05 Nov 2018
Angela is the best, a true professional. Always ready to provide an answer or help, whether it is before or during the trip. Would unquestionably recommend her, and have many times.
Recommended
Travel agent help
By: SMW
Reviewed on: 31 Oct 2018
Angela Walker was so very helpful in the planning, facilitating any changes or updates, and responding quickly to all of my questions. I would highly recommend her'
Recommended
Book a great trip with Angela Walker
By: Alan
Reviewed on: 06 Nov 2018
My special circumstance was handled very well by Angela Walker. It was to book a complete surprise trip for my wife on the Transcantabrico Gran Lujo/Santiago de Compostela to San Sebastian. She helped me carry it off effortlessly. I highly recommend Angela to help you book any train her company handles. In fact I am looking for another.
Recommended
The best travel agent that I have ever worked with!
By: Rami
Reviewed on: 08 Nov 2018
Angela is efficient and pleasant to deal with.
Recommended
South Africa
By: Peter
Reviewed on: 15 Nov 2018
Fine. She was careful to increase insurance as I committed money. I actually made my own arrangements for travel and lodging before and after the trip. My voyage was on the Rovos Railroad from Pretoria to Cape Town. The train was elegant (both the stateroom and dining) and the daily excursions (four game drives) most enjoyable. One significant downside, unlike other luxury trains I have been on, was that they did not stop at night. Hence there were several sleepless nights. And other trains offered three or four choices of entree.
Recommended
35th IRTS Anniversary Trip to India
By: Graham Limerick
Reviewed on: 29 Nov 2018
This was our second trip with IRTS put together by Angela Walker, both of which were impeccably organised. Everything worked as planned, nothing went wrong. She is an organisational genius.
Recommended
Golden Eagle Danube Express
By: Bob
Reviewed on: 11 Jan 2019
Angela was great to work with for our train trip. She was very knowledgeable about the details of the trip. She answered all our questions and provided us with detailed information on the trip. And after the trip she was very interested in learning how it went.
Recommended
Décan Odyssey
By: Rami
Reviewed on: 30 Jan 2019
Delightful! As usual, she was well informed about the trip details and was cooperative.
Working with Angela Walker, you will have access to:
- An experienced travel guide whom you can rely on before, during, and after the trip
- Exclusive luxury resorts and properties
- Once in a lifetime experiences
Explore with the Best
Virtuoso Advisors are constantly pushing the boundaries in unique travel experiences.
Alliance programs are unique tailored experiences exclusive to travelers working with Virtuoso Travel Advisors.
learn more
China
India
Russia
South Africa
Spain
Switzerland
French Polynesia
Peru
United Kingdom
Canada
Georgia
Hungary
France
Uzbekistan
Turkmenistan