Travel Specialties
Interests
Beach & Sun
Family Travel
Honeymoons
Destinations
Dominican Republic
Jamaica
Mexico
Selling Travel Since
1983
My Background
I have been in the industry for 27 years and have traveled extensively, giving me the knowledge to recommend destinations my clients that may not have occurred to them. I am passionate about cruising and over the past 3 years have cruised along the Danube with Ama Waterways, the eastern Mediterranean on Celebrity's Equinox and the Baltic Sea with Azamara. I'm also a member of Virtuoso and interested in luxury travel.
Places I Have Traveled
Reviews and Recommendations for Andrea Kurschinski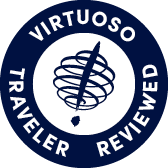 Virtuoso Verified Traveler
All reviews are from confirmed guests sharing exclusive insights
Sort reviews by
Recommended
Highly Recommended
By: jax
Reviewed on: 22 Feb 2014
Excellence service, knowledgeable and made our trip enjoyable.  Confidence that she is only a phone call away if we need help was assuring.
Recommended
Review
By: T and L
Reviewed on: 22 Feb 2014
Andrea is a very knowledgeable travel agent. We were traveling with a total of 8 people and she was able to get our seats together on the plane and our rooms together at the resort. Every question we had about our trip was completely answered. She was there for us from begining to end and even took the time to listen to my concerns once we had returned from out trip.
Recommended
highly recommended
By: Cindy74
Reviewed on: 16 Mar 2014
Excellent food, drink, weather, and service. Beach was small and sand was compact and no waves because of reef. Otherwise perfect vacation spot. Close to airport was a plus.
Recommended
Punta Cana Majestic Elegance
By: Queen
Reviewed on: 19 Mar 2014
What an incredible experience! This was the first time out of the country for my husband and I and we couldn't have worked with a better agent or picked a better location. Everything from the beginning of the process to the end was perfect and went smoothly. The Entertainment Team ( Miguel, Germaine, Trini and Kourdi) was exceptional and made our vacation. Such kind and hard working people - we were so thankful for their attention and their ability to bring everyone to a different level of "vacation"! Great experience all the way around! Would do it again in a heartbeat!
Recommended
Very highly recommended!!!
By: Not provided
Reviewed on: 25 Mar 2014
Andrea did an incredible assisting us with our travel!  Very helpful, patient, and very professional!!! She shared a lot of very valuable information and went above and beyond!!  
Recommended
Great job!
By: Teacher
Reviewed on: 27 Mar 2014
Andrea did a great job planning our trip.  She was great to answer my numberous questions.  I appreciated her tips for travel and how to make the most of our travel experience.
Recommended
Highly Recommended
By: Sara Jo
Reviewed on: 27 Mar 2014
Andrea's experience and professionalism has made our traveling experiences one to remember. Our last trip was to Maui and she did a great job scheduling our flights and hotel accommodations. She listens to what we are looking for with two tween boys. I highly recommend Andrea for any travel needs. We look for her for her past travel experiences, what other customers have said plus her willingness to research ideas for us. Thanks again Andrea for helping us make memories for our family.
Recommended
Excellent Trip
By: Kroy65
Reviewed on: 04 Apr 2014
Recommended
Aston Kaanapali Shores
By: Not provided
Reviewed on: 08 Apr 2014
Recommended
Highly Recommend
By: Jan4207
Reviewed on: 14 Apr 2014
She is amazing.
Recommended
Highly Recommended, Wonderful Vacation
By: ChrisA24
Reviewed on: 30 Apr 2014
Andrea was perfect with our vacation details.   My family has been to Cancun several times and our vacation prior to this was poor.   Andrea helped us to pick the perfect resort for our family and price range.  I could not find one thing to complain about.   The travel and resort were flawless and exceeded every expectation that I could have.  Yes, I am picky.Thanks Andrea, Can't wait to make enough extra money to travel again. 
Recommended
Andrea is the best!
By: rjmaher21
Reviewed on: 02 May 2014
I have used Andrea for several trips now and she is the best to work with! She emails me several options and helps me dwindle the list down until I find the perfect one. I also have family who have booked with Andrea and they say the same things. I will definitely be using her for my trips again in the future! Thanks Andrea!
Recommended
Cancun
By: Lawrence kissner
Reviewed on: 04 Apr 2017
Great as she delivered on her commitments
Recommended
Could not have been easier
By: b00ch
Reviewed on: 09 Jun 2014
Andrea made my whole vacation go as smoothly as possible. All I had to do is tell her what places we wanted to go, where we wanted to stay and she made everything go flawless. I highly recommend Andrea and will use her again for future travel. Thanks Andrea!
Recommended
Thanks for all your help; it was great
By: Mike T
Reviewed on: 23 Jun 2014
Had a wonderful time; everything went just perfectly.
Recommended
Vacation Fun via Travel and Transport
By: lvf
Reviewed on: 21 Jul 2014
The first trip Andrea and I worked on together was a trip to NYC in July of 2013.  My husband and I wanted to take our entire family of 13 on a trip of a lifetime.  We told Andrea the things on our must do list and she made them happen.  She even helped us plan a side trip to Niagara Falls, requiring separate airline tickets and a bus tour for the group. The day we left NYC we felt we had left nothing undone.  I also sought Andrea's help for a summer trip for 6 people, to the west coast, this year.  We wanted to fly into one city, travel by rail to another and finally home from from our last destination.  Once again Andrea made it happen.  She made all of the arrangements and made sure we had all of the paperwork.  Whenever I work with Andrea I travel worry-free.  I really appreciate that!!!  Thanks so much Travel and Transport - thanks so much Andrea!!!   
Recommended
Highly Recommend
By: Bertha 15
Reviewed on: 22 Jul 2014
Andrea did an awesome job and our trip to Turks and Caicos was fabulous.  Her suggestions were outstanding and right on the mark.  Her ability to respond quickly and be on top of all details was greatly appreciated.  She was beyond expectations and her follow up was awesome.  Thanks for a great trip.
Recommended
Highly Recommended!
By: Brooke
Reviewed on: 29 Jul 2014
our trip was great! We had no issues with travel arrangements and were beyond pleased with the resort that was suggested! 
Recommended
Knowledgeable, helpful, friendly, organized
By: skelly
Reviewed on: 25 Aug 2014
Andrea has always been very knowledgeable in her effort to get us a great deal, She gave us various options for our trip, with brochures to help us decide which tour we might enjoy. CIE was a good choice as well and we would go with that company again . Andrea is very organized and kept us informed on what we needed to do to make our trip enjoyable. She always answered our questions in a quick fashion and she is a great friend.
Recommended
Another Successful trip
By: Tami
Reviewed on: 26 Aug 2014
Andrea gave us another great trip! We recommend her to always find the best places and deals.
Recommended
Very Friendly
By: bgabbas
Reviewed on: 18 Sep 2014
Andrea was beyond friendly!!!! Started looking for honeymoons and she sent us many options and price points to look at. Once we chose where we want to go she made if very worry free and took care of everything. I got worried a couple days before the trip and a day before my wedding about the weather in Mexico. I gave her a call and she was beyond reassuring. We will be using her again hopefully soon.
Recommended
Great job!
By: Farm girl
Reviewed on: 14 Oct 2014
Super job! Everything went great!
Recommended
Did a great job!
By: Pickle
Reviewed on: 22 Oct 2014
We thoroughly enjoyed our trip. We decided a few days before our trip to change our dining preferences and she got this done for us. When we arrived in our cabin on the cruise ship we had a nice surprise, a bottle of champagne.
Recommended
Great service. Very helpful.
By: Lindsay G
Reviewed on: 13 Nov 2014
When we planned our destination wedding with Andrea, we had nearly 60 people book with her. We had a great experience and our friends and family reported that Andrea was great to work with. We also had reports from our group that she helped to get everyone better pricing on their flights and hotel pricing then what they could find on their own. When there was a slight hiccup when the first of our group checked into the hotel, Andrea was on top of things and made sure everything was straightened out immediately. I would absolutely recommend Andrea and we plan to work with her for future travel arrangements.
Recommended
Super Friendly & Helpful
By: themoops
Reviewed on: 13 Nov 2014
Andrea was super helpful and friendly in planning our trip to my niece's wedding and did everything she could to accommodate our changing requests. The only thing I would change was the amount of time between connections on the return trip. We had only a little over an hour originally, but a delay out of Punta Cana only left us about a half hour to deplane, go through customs & immigration, security, and to a very distant concourse to make the last flight of the day to Cedar Rapids. It became an all-out sprint to make it to the gate in time. But overall we had a great experience with Andrea and Delta Vacations. Thank you! Leslie & Mark Gannon
Recommended
Friendly, funny, and thorough
By: Amalfi 2013
Reviewed on: 20 Nov 2014
Andrea was a real treat to work with on our recent trip. She always had the answers to questions, was quick with her (email) responses, and had a great sense of humor.
Not Recommended
Worst Experience-Stranded in Mexio!
By: PWH
Reviewed on: 26 Nov 2014
We were originally scheduled to go to Los Cabos. Due to the hurricane we had to change our plans. The effort it took to convince our travel associate that our resort would not be ready when we were scheduled to travel was crazy. WE had to send THEM pictures of the resort to show the damage. To top it off, prior to the hurricane we had only paid our deposit. The balance was taken after the hurricane. The travel agent never contacted us to say, hey, due to the hurricane, just want to make sure this is a go or offer another alternative. We eventually got things changed to arrive in Cancun. However, once we arrived at our hotel, they had NO reservation & NO rooms available. We called Andrea, who was of no help. She told US to call Apple, she couldn't even provide us with a #. After pleading for help, she said she would call back. She NEVER called us back, basically left us stranded in Mexico. Big thanks to an Apple employee who stayed 2 hours late to assist us and found us a room!
Recommended
Great trip
By: Traveler 1
Reviewed on: 05 Jan 2015
The trip was wonderful. The information we were given was accurate and helpful.
Recommended
Great Research in Providing Options
By: HRNinja
Reviewed on: 08 Jan 2015
Andrea was very responsive in the back forth that had to be done via email due to my travel and work schedule. She alerted me of exorbitant prices for the itinerary I thought I wanted and then provided alternate options. Thanks Andrea.
Recommended
You Boys Like Mexico
By: Oppie
Reviewed on: 12 Feb 2015
The resort was very nice and well maintained. Our room was clean and comfortable and the attached swim up bar was excellant. Hotel service was great and the staff was friendly and attentive. Overalll I would give this a 9 out of 10. If I had any suggestions it would just be 2 minor things. 1.) Based on the room count their beach space is very crowded. You have to wake up early and fight for a spot. 2.) The buffet food is not that spectacular. However the food at the resturants is very good for an all inclusive. So that is more of a heads up for other people. But, what do you really expect from a buffett???
Recommended
Quick, efficient, helpful
By: Deb
Reviewed on: 16 Mar 2015
Andrea gave us several options in a good variety of prices from which to choose. She was fast, efficient, friendly, never pushy, had great ideas, asked all the right questions. We have used her before and will use her again!
Recommended
Florida
By: beach bums
Reviewed on: 22 Mar 2015
Andrea did a great job with our trip! We had a slight change of plans and she made the adjustment smoothly and professionally. We always use her for all our travel plans and never have had a bad trip yet! Highly recommended!
Recommended
loved it!
By: sara jo
Reviewed on: 25 Mar 2015
Outstanding vacation. Loved Beaches. Would totally go back again.
Recommended
A joy to work with!!!
By: Megan
Reviewed on: 25 Mar 2015
Andrea was wonderful to work with!!! She responded to emails quickly, was happy to answer all our questions, etc. Our trip was absolutely amazing! The travel documents provided ahead of time were so helpful - it made it very easy to go through customs smoothly, find our transportation, etc. I hope definitely recommend Andrea! We're excited to book our next trip with her.
Recommended
Excellent Service
By: kp
Reviewed on: 24 Mar 2015
We had excellent service from Andrea. We had one issue with a misspelling of my name that caused some problems, but I get the impression that the mistake was fixed by Andrea and not by Southwest Vacations. Even when she was out of town and I had a question, someone got back to me right away! Thanks for helping us find such a fabulous place to stay!
Recommended
Very friendly and helpful
By: teacher
Reviewed on: 30 Mar 2015
Very good information about the resort----good documents to use during travel Very complete information about total process of airport transfers Excellent planning and everything spelled out
Recommended
Awesome
By: NikkiK
Reviewed on: 24 Apr 2015
Trip was great-the only bad part was that it came to an end! :) Would definitely recommend Andrea!
Recommended
100% Painless, A+!!!
By: dolamitews6
Reviewed on: 08 Jul 2015
Andrea makes everything easy. Tell her where you wanna go and give her some time frame and she runs with it and has your travel info to you in short time. Everything is listed to the tee in your itinerary and headache free.
Recommended
Expert advice and friendly
By: Trace83
Reviewed on: 18 Sep 2015
All Andrea said it would be! Great destination and Resort property. Locals were friendly and the weather was great even though we chanced it going during Hurricane season. Would definitely go again!
Recommended
Fantastic Professional Trip Planning
By: John L
Reviewed on: 16 Oct 2015
Andrea figures out what you want to do and then arranges an experience that accomplishes just that. A fantastic resource and I would highly recommend involving Andrea on any destination trip involving a couple or a family. She has arranged a trip to Hawaii for 12 of us and a great recent trip to Rome and Amalfi for just my wife and I. Everything worked out perfectly.
Recommended
Great trip thanks to your assistance
By: Scott S
Reviewed on: 19 Oct 2015
Thanks for all your help
Recommended
Exactly What I Asked For
By: Dave Lewis
Reviewed on: 02 Nov 2015
Andrea listened to what I was looking to do and provided me with great options. She took the time to answer all of our questions and meet with us right before leaving to make sure we had everything we needed. She is an amazing travel agent.
Recommended
Great job !
By: Hawkeye hopeful
Reviewed on: 07 Jan 2016
Actually, trip is not over. We are in California for another two weeks. So far, everything has gone fine, except for the Hawkeye blowout which I cannot blame on Andrea. She did a fine job getting everything lined up on one call. It was much appreciated ! I would recommend her services for any travel plans.
Recommended
Knowledgable Travel Professional
By: MGN59
Reviewed on: 11 Jan 2016
Andrea simply did an excellent job from our booking to reminding me of when my payments were do. Not to mention making sure we knew all of things there were to do on the ship as well as on shore. I will use Andrea again with out worry. Very friendly, attentive to detail and extremely personable !!
Recommended
Good trip
By: Jimbo
Reviewed on: 16 Jan 2016
We had a great time. A few minor mishaps but would recommend you and the trip to anyone.
Recommended
Andrea did an excellent job in planning our vacation!
By: Truckerman389
Reviewed on: 05 Feb 2016
Really enjoyed the vacation that Andrea planned for us. She had our vacation put together very well. We made all of our connections and if we had any questions, and we had plenty, she had an answer for us! Thank You Andrea!
Recommended
She thought of everything!
By: MO
Reviewed on: 25 Feb 2016
I will use her services again!
Recommended
Great help
By: CyHawk
Reviewed on: 12 Feb 2016
Andrea did a great job listening to what we wanted and made it all very easy for us. We were first time international travlers so we had tons of questions of which she was very understanding and helped ease our mind!
Recommended
Perfectly as planned.
By: Gina74
Reviewed on: 19 Feb 2016
Andrea did a great job planning our trip to Disney World and our Disney Cruise. She recommend a nice moderately priced Disney Resort that was close to our preferred park. And she arranged all of our flights, ground transportation and transfers. Our magic bands were waiting for us at our resort. Everything went smoothly. We were also meeting another party at the port who were traveling with us on the cruise part of our vacation. Andrea did a wonderful job coordinating both parties' travel plans. We loved our balcony rooms! (Andrea was also tremendously responsive when we had questions and even answered emails on weekends.) We had a great time on our trip, with the exception of some cool/windy weather. Maybe Mother Nature could use some planning help from Andrea. Thanks!
Recommended
great service
By: Annacaz
Reviewed on: 18 Feb 2016
Really happy with the hotel. The only negatives is that we weren't able to check in to the room until about 6:30pm and the $300.00 credit was not used. The $160.00 was not applicable for room upgrade, the $100.00 spa credit was $50.00 per person and the lowest rate was $180.00 for a message per person-We were able to get a message at the beach for $60.00 per person, and never used the $40.00 for the wine. I think that part was a gimmick. But overall it was a nice property-they were friendly ,fun, clean and the food was really good. My husband already wants to plan a trip in fall to go back there. Thanks again for all of your help with this trip and you will be hearing from me again!
Recommended
Great service and follow up
By: phyllis
Reviewed on: 29 Feb 2016
I have always been happy with the service and goods she has provided. Will use her again!!
Not Recommended
Pueblo Bonita Pacifica
By: Kim
Reviewed on: 07 Mar 2016
Food was not very good, service was poor, and they push you to do a time share the whole time. They wasted a half a day of my trip. The construction was annoying! The rooms are very small and the balconies are even smaller. Only descent food was when we paid extra to get a upgraded meal. Minneapolis airport is a joke with the new Kiosk that are suppose to make things quicker when returning took a 1 1/2 hours to get through customs we were the only flight there at first. Would not return that resort.
Recommended
Wonderful service!
By: Jmg
Reviewed on: 23 Mar 2016
Andrea was wonderful! She planned a wonderful trip that was exactly within our budget in no time at all! Our flights were direct, our seats chosen, transportation planned to and from the airport, etc. I would recommend her in a heartbeat!
Recommended
Amazing!
By: Moll22
Reviewed on: 23 Mar 2016
Our trip was everything and more than what we could have asked for. Andrea was extremely friendly, considerate, timely, and organized. She made the whole process SO easy and we want to thank her for everything. I would recommend Andrea and this company. Thank you!
Recommended
Spring Break trip
By: Janet
Reviewed on: 27 Mar 2016
Everything was great. The resort was very nice and would recommend going back to it. All the travel arrangements were perfect. We all had a great time. Thanks for setting it all up for us.
Recommended
Great Advisor!
By: Karlee
Reviewed on: 21 Apr 2016
Andrea was very helpful and worked for me for several months to plan our ideal honeymoon. We went through many plan revisions and adjustments and Andrea was patient and quick to fix any problems! We had a great trip and were pleased with our accommodations!
Recommended
professional and helpful
By: SBee
Reviewed on: 24 Apr 2016
Thank you Andrea for your assistance on our recent trip. You were both helpful and very professional.
Recommended
Awesome Trip
By: shelly
Reviewed on: 31 May 2016
The whole trip was great and service was amazing! We are definitely going back and staying longer. There was a minor hiccup with our meeting the person who was going to take us back but we made it to our hotel and met up with him. We were given the wrong book when we got to our shuttle location. STILL it was great. Thanks so much for all your help !!!
Recommended
Great service
By: CS
Reviewed on: 09 Jun 2016
Our trip was awesome! We told Andrea where we'd like to go, what we wanted to do and provided our budget. We were given several options to choose from and even asked Andrea for her input. It turned out to be a great experience. Our trip couldn't have been any better. All we had to do was show up and all of the details were already taken care of. We already can't wait to book our next trip!
Recommended
Love her!
By: Lisa S
Reviewed on: 13 Jun 2016
I love Andrea! She was awesome to work with from the beginning. She probably wanted to wring my neck with all of the places I asked her to check out but she was as nice as can be. I will definitely be using her in the future!
Recommended
Amazing amazing amazing!!!
By: The new Mrs Forsythe
Reviewed on: 07 Jul 2016
Andrea is the best travel agent ever!!! This is our 2nd trip we booked through her and we had another great experience! She was super responsive, extremely helpful, and just such a joy to work with! We even worked with her halfway through our trip to extend it another day. THANK YOU Andrea for making our honeymoon so great!
Recommended
Best Travel Agent
By: LizV
Reviewed on: 14 Jul 2016
Our trip was wonderful as we knew it would be. The only hiccup we had was checking in to our hotel. Even presenting the vouchers, they didn't have our reservation. We had to wait about 30 minutes until everything was fixed. The hotel staff said the never received information needed from the travel agency. I was a little concerned because I knew Travel and Transport would be closed on a Sunday, but I called Andrea on her personal cell phone and she immediately returned my call and got a hold of the hotel to make sure they had what they needed. I don't know what we would have done had Andrea not helped us with this.
Recommended
Exceptional Friendly Service
By: Marcia29
Reviewed on: 05 Aug 2016
Andrea planned a wonderful land and sea trip to Alaska for us. Everything went smoothly and we enjoy this memorial trip. She is very knowledgeable and made sure all of our needs and wishes were meant.
Recommended
Above and Beyond Help/Experience
By: Dang920
Reviewed on: 02 Aug 2016
When planning our honeymoon we had planned to visit an island in the Caribbean. However, the Zika Virus derailed our plans. Andrea was extremely patient and offered a variety of options for us. She was always quick to respond and willing to work with our budget. We finally decided on Greece because Andrea made a trip that was affordable and exactly what we wanted. Disaster struck when weather diverted our plane and caused us to miss our flight to Athens. Instead of standing in line at the airport for hours, like our fellow passengers, Andrea stayed after her normal work hours to call multiple airlines and get us re-booked in a matter of minutes. We had a fantastic experience from then on out with the accommodations and tours that were planned! Thank you Andrea!
Recommended
FRIENDLY SERVICE AT IT BEST
By: JJ
Reviewed on: 14 Sep 2016
ANDREA IS AN EXTRAORDINARY EXTREMELY NICE PERSON
Recommended
Andrea Rocks!
By: Skaffa77
Reviewed on: 22 Aug 2016
Andrea helped plan our honeymoon to Aruba and we couldn't be happier with the level of knowledge, service and help she provided. Thanks Andrea for helping us put together a wonderful honeymoon!
Recommended
Satisfied Customers
By: Happy Camper
Reviewed on: 21 Sep 2016
We have used Andrea as our travel advisor several times because she is reliable and friendly. She has gotten us great deals on flights and hotel packages before and did not disappoint us this trip. Thanks Andrea!
Recommended
Expert advice
By: K8andersen
Reviewed on: 19 Sep 2016
Andrea planned a spectacular trip for my husband and I to celebrate our 25th wedding anniversary. We merely had come to her with an idea that we wanted somewhere warm and she made several recommendations and we opted for Cabo. Andrea recommended a 5 star property with many amenities and relaxation opportunities which is just what we were looking for. Thank you Andrea!
Recommended
Great Support
By: Freddie
Reviewed on: 19 Oct 2016
Andrea really helped out. Some of the hotels/castles we stayed at were off the charts. I know I didn't make it easy for her to figure out our itinerary but she really came through. Even when we had a potential issue while over in Germany, she was able to get to the bottom of it very quickly and ensure that we had smooth sailings. Thanks Andrea for all the help you provided to make this happen!
Recommended
Amazing!
By: Alyssa
Reviewed on: 07 Nov 2016
Our trip was amazing! It was easy and fast to set up and everything was taken care of up front so we didn't need to worry. The resort was amazing and we are already planning when to go back!
Recommended
Andrea Review
By: CMA
Reviewed on: 26 Jan 2017
Very nice. Andrea got us great accommodations for under the max budget we specified, and kept in communication with us right up to the trip! We always knew we could count on her answering our questions.
Recommended
Mexico trip
By: Joelle
Reviewed on: 14 Feb 2017
Great!! She is so fast and responsive. Love her!!
Recommended
Andrea
By: nickname
Reviewed on: 18 Feb 2017
Wonderful. Andrea ia a real professional. She has planned many trips for us and has never disappointed us.
Recommended
Great Trip!
By: Travel Buddies
Reviewed on: 18 Feb 2017
We always use Andrea to book our trips. As usual, it went smoothly and enjoyed ourselves. She makes every trip enjoyable and stress free. She presents us with an itinerary that is perfect for our group.
Recommended
Girls Vegas Trip
By: K Olsen
Reviewed on: 03 Mar 2017
Andrea was great! I really enjoyed working with her. She was very friendly and made booking our trip stress free. I hope to plan another trip with her again soon.
Recommended
Arizona
By: Danielle
Reviewed on: 27 Mar 2017
Very detailed and quick to respond. We have used Andrea for several trips over the past 5 years and everyone one has been well planned out with every detail covered. Won't take a trip without her help!
Recommended
The perfect travel advisor
By: TRMIII
Reviewed on: 03 Apr 2017
In a word, fantastic. I did not have to think of a thing. I had a special request for air travel and she even took the time to remind me of that as departure for the trip neared.
Recommended
El Dorado Maroma
By: Deb
Reviewed on: 06 Apr 2017
Easy, professional, fun!
Recommended
Efficient and knowledgeable
By: Ames007
Reviewed on: 08 Apr 2017
Andrea was great! I emailed her late one night, and by the next day at noon, we had our trip booked. She was knowledgeable about our destination, including the airline we picked. She also got us a free room upgrade! She checked in on us before and after our trip as well. Highly recommend her!
Recommended
Chalo
By: Chalo
Reviewed on: 12 Apr 2017
She did a great job.
Recommended
Punta Cana birthday celebration
By: Morgan
Reviewed on: 13 Apr 2017
Andrea was so professional and treated us as if we were her only clients - always timely in response and her expertise was priceless
Recommended
River Rhine Cruise
By: Laurie
Reviewed on: 03 Jun 2017
Andrea was so easy to work with as she was very responsive to all my questions and offered us suggestions. This was our first Europe trip and we didn't know what we didn't know. Andrea guided us through the process, recommended Avalon Waterways (wow) and also encouraged us to tack on a Monograms tour after our ship docked n Basel. It was such an incredible experience and we're thrilled that we did it first class and with such a trusted agent. She's our go to person when we go back to Europe! Thanks for a wonderful experience Andrea!
Recommended
Jamaica Honeymoon
By: Molly
Reviewed on: 09 May 2017
Great! She was extremely helpful and made our honeymoon traveling experience easy! Thanks!
Recommended
family travel
By: Brenda
Reviewed on: 23 May 2017
Andrea is so helpful! We do not travel often, so her expertise was very appreciated. She really listened to our needs and found places that really made our vacation what we wanted it to be. She anticipated our questions and her responses were very timely! I cannot image going anywhere without her input and assistance.
Recommended
Geat advisor
By: Omahatraveler
Reviewed on: 16 Jun 2017
Andrea was great to work with! We had a cancelled flight during our travels and Andrea was quickly responsive to our pleas for help. She worked hard to find a resolution to the airline issue. We were very happy with her services👍
Recommended
Napa trip
By: Mrs. TR
Reviewed on: 25 Jun 2017
Andrea was FABULOUS! We changed our itinerary and toward the end of our trip we ended up with a delayed flight and she was quick and happy to help us out with both!! Definitely will use her again!!!
Recommended
Good job!
By: Teacher
Reviewed on: 30 Jun 2017
She covered the details!
Recommended
Andrea K. Is the best!
By: Warner and Linda
Reviewed on: 08 Aug 2017
Outstanding! She's the best! We LOVED our cruise and Andrea was so helpful and responsive!
Recommended
Very reliable
By: Lori
Reviewed on: 26 Jul 2017
Loved trusting Andrea for my vacation with my three kids. I did it by myself, and she made sure to take care of every detail. It was the easiest and most perfect trip!
Recommended
Amazing Cruise
By: JTremp
Reviewed on: 19 Aug 2017
Andrea always make our vacations easy and enjoyable. Overseas flights were perfect and all the details were planned by her. She will always answer any questions and is there when you need her. All we do is say where we want to go and she plans the perfect trip for us.
Recommended
Italy
By: Naps
Reviewed on: 01 Sep 2017
Andrea provided us with the best guidance and trip that fit our budget. Everything was explained to us and all questions we had leading up to our trip day were promptly answered. Andrea is fantastic.
Recommended
Cabo 2017
By: Caren
Reviewed on: 27 Dec 2017
Andrea was very friendly and helpful!
Recommended
Winter Vacation
By: Rachel
Reviewed on: 08 Jan 2018
Andrea was fantastic! She helped us find the perfect resort, set up a payment plan, and kept us informed of any changes that occurred in our travel plans. I will definitely have Andrea help us in the future with any travel plans we may have!
Recommended
Advisor
By: Martins
Reviewed on: 08 Jan 2018
Andrea is awesome. She is really engaged in the process and was a great help with things did not go as planned.
Recommended
Cabo
By: Michelle
Reviewed on: 07 Jan 2018
Andrea was fine. However, we experienced disappointment with the resort management/facility. As a party of 12. we were expecting to be together for the holiday. Unfortunately, Pueblo Bonita Rose had over booked. 2 families were taken to a another resort 25 minutes away. In addition, their independent reservations were combined and they ended up staying in one condo. The next day they were told rooms at PBR were ready by noon. Not true. 2 days of vacation lost due resort's poor management. Food was OK. But resort had limited ala carte restaurants and our group of 12 could not eat together (tables > 10 were not allowed). Even the extra priced restaurant limited table size. Beach area was nice but over run with vendors. Pool was fine. There were no outdoor lounges for families to gather before/after dinner. Booked an excursion though resort for 10:30 a.m. Arrived in advance and were told the trip didn't leave until 12:30. Hiccups at every step even with airport transport return.
Not Recommended
cabo san lucas
By: kay
Reviewed on: 18 Jan 2018
First night booking was messed up, we arrived in the evening tired and had to be booked somewhere else. Next day we were told to check out and come to originally booked place and our rooms would be ready. They were not. Also found out that Delta has a direct flight to Cabo that we were not told about. Each way we went through another city and changed planes which for senior citizens is quite taxing. My husband fell at the airport trying to get from one plane to the next.
Recommended
Trip to Cabo
By: Melissa Martin
Reviewed on: 07 Jan 2018
Andrea was very thorough and accommodating, we had 12 people traveling from 4 different locations. No fault of Andrea's, we were very disappointed with the hotel; Pueblo Bonito Rose. This was primarily due to the hotel overselling half of our rooms and therefore the the first two days of our week vacation were highly interrupted. Part of the family was displaced in another hotel, which as an ordeal, then when told to come back to the Rose, as the rooms were "ready", the rooms were NOT ready. I would not recommend this hotel to others. I would recommend the services of Andrea to others.
Recommended
Cancun Vacation
By: Jeana
Reviewed on: 15 Jan 2018
Andrea was efficient, knowledgeable and patient. She knew what type of resort we were looking for and gave us 4 suggestions. We ended up taking her advise with one of them and could not have been happier with our decision. We also had to contact her on our way to Cancun, on a Sunday and while she was on a vacation. Andrea made herself available and was able to help us with some additional questions we had. Finally, Andrea followed up with us when we returned home to see how our vacation was. I would recommend Andrea to anyone interested in booking a trip!
Working with Andrea Kurschinski, you will have access to:
- An experienced travel guide whom you can rely on before, during, and after the trip
- Exclusive luxury resorts and properties
- Once in a lifetime experiences
Explore with the Best
Virtuoso Advisors are constantly pushing the boundaries in unique travel experiences.
Alliance programs are unique tailored experiences exclusive to travelers working with Virtuoso Travel Advisors.
learn more
Dominican Republic
Jamaica
Mexico