Travel Specialties
Interests
Ocean Cruising
River Cruising
Safari
Escorted Tours
Adventure
Destinations
Switzerland
Australia
Chile
Bermuda
Belize
Selling Travel Since
1977
My Background
I began my travel career fresh out of high school. My graduation gift was an airline ticket to Chile to visit an exchange student that had lived with my family. I was so excited by the experience that when I returned, after 3 months, I enrolled in a travel school and have never looked back! Having lived my entire life in the Midwest traveling allowed me to see just how amazing and small the world can be! Most of my experience is with individual luxury travel and luxury cruising. I pride myself in attention to details and work at making my client's trips the most amazing experiences they could hope for!
Places I Have Traveled
Reviews and Recommendations for Cindy Moore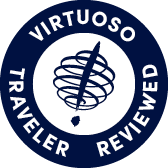 Virtuoso Verified Traveler
All reviews are from confirmed guests sharing exclusive insights
Sort reviews by
Recommended
Highly recommend
By: Patty
Reviewed on: 25 Sep 2013
Cindy did a great job selecting the best tours and locations for our trip to Italy. It was great and all of the tours were amazing.
Recommended
VERY HELPFUL
By: LEON
Reviewed on: 06 Oct 2013
Cindy was helpful and easy to deal with in booking our trip to Lanai,HI. We receieved free breakfast and a $100 gift certificate for the SPA which was very nice. The Four Saeasons was beautiful and exactly what we were looking for Thanks Cindy
Recommended
Wonderful
By: Doug65
Reviewed on: 07 Oct 2013
We have worked with Cindy to plan 3 trips and she has been amazing. She has taken the time to look for those special hotels and locations that meet our every expectation. We have been to Montreal many times, but Cindy was able to recommend the Hotel St James which immediately became our favorite. Perfect location and extraordinary rooms and service.
Recommended
great person used her for 25 years
By: Bob
Reviewed on: 10 Oct 2013
I have used her to do our trips for over 25 years she is terrific
Recommended
Highly Recommended
By: Len
Reviewed on: 11 Oct 2013
Cindy was fantastic in planning our Eastern Mediterranean cruise last summer! She navigated the airlines, managing to use our miles in addition to purchasing a ticket and seating us right next to each other. Every step of the trip went perfectly as planned and Cindy was very accessible for questions and concerns.
Recommended
Highly Recommended.
By: David A
Reviewed on: 12 Nov 2013
Cindy always does a very professional and thorough job. Have worked with her on a number of trips with great results.
Recommended
She is exremely knowledgable in her field of TRAVEL,
By: Dr. Jack
Reviewed on: 10 Nov 2013
She is an expert in her field.Will solve all of your problems
Recommended
Highly recommended
By: Carole
Reviewed on: 24 Nov 2013
Cindy is the best in the travel business. She is always willing to help and follows-up with phone calls or email. Very pleasant and always grateful for our business.
Recommended
Highly Recommend
By: Patty
Reviewed on: 05 Mar 2014
Cindy has organized several trips for us and the tours are always top notch.  She always exceeds our expectations.
Recommended
Outstanding agent and friend
By: Gotts
Reviewed on: 10 Mar 2014
Because of the great job she does, we have recommened her to others
Recommended
Highly Recommended.
By: David A
Reviewed on: 20 Apr 2014
Cindy did a great job as always in arranging this trip--even arranged a snack in the room on arrival. Would recommend her services highly to anyone.
Recommended
She's awesome
By: Mike 1356
Reviewed on: 31 May 2014
Cindy was on top of our trip. Every trip we have ever booked with her was great. I have always enjoyed working with her. We highly recommend her.
Recommended
Always thorough and helpful
By: David A
Reviewed on: 23 Feb 2015
Very enjoyable and well-planned trip. Thanks Cindy!
Recommended
Knowledgeable, extremely responsive service!
By: Wolfie
Reviewed on: 09 Aug 2014
Cindy Moore worked with us on a Regent Seven Seas cruise recently. Her help was invaluable! She capably advised us on various air alternatives and tours and extras, as well as proficiently worked with Regent's air department. We had bad weather on our departure day and worried about making our connections. On short notice, Cindy got our first flight changed - and it was not so easy to make a change in flights that had been booked for months. We highly value Cindy's services.
Recommended
Terrific, very helpful
By: Peanut
Reviewed on: 23 Sep 2014
Cindy does a great job considering her clients and what they want and feel they can afford. She is a great detail person and excellent for some of her older( more mature) clients. We have used her before and have always been delighted with the trips she had helped arrange.
Recommended
Always expert planning
By: David A
Reviewed on: 23 Feb 2015
Outstanding resort and activities in beautiful Arizona! Lots of attention to detail at the Sanctuary.
Recommended
Superb service
By: Jenny
Reviewed on: 18 Jun 2015
Cindy always provides excellent service in a genuinely, friendly manner. She is the best.
Recommended
Very professional and efficient!
By: Liz
Reviewed on: 27 Jul 2015
Cindy is extremely professional, efficient, and excels at finding and reserving the perfect spot for my family. I highly recommend her!
Recommended
Professional Service
By: KRS
Reviewed on: 02 Sep 2015
I enjoyed the trip arranged by Cindy Moore of Provident Travel very well. It was a complicated program but was organized very well. The logistics were excellent. The location of the hotels were well thought of. All the guides/drivers were professional and knowledgeable. I was able to cover all the items on my list and more. I will recommend Provident Travel and Cindy Moore to all my family and friends.
Recommended
Terrific Tri p
By: Eileen
Reviewed on: 26 Nov 2015
The trip to Vietnam & Cambodia was wonderful. Cindy worked with the tour company to make all the arrangements and things went smoothly. I've worked with Cindy on several trips. She knowledgeable, friendly and responds timely to info. requests. I referred some friends to her and they also have nothing but good things to say.
Recommended
Personal, detailed service
By: bsgcnor
Reviewed on: 22 Feb 2016
Cindy's attention to detail helped make our trip to Hawaii the marvelous, relaxing vacation we had hoped for!
Recommended
Great Trip - Baltic Cruise
By: Sheila
Reviewed on: 21 Sep 2016
The flight from Newark to Stockholm was great in first class but friends in coach complained about flight attendant "attitude", how hot the cabin was and how very close the seats were. One tall person's knees touched the back of the seat in front of him. The Baltic cruise with Oceania was wonderful. All staff were pleasant and helpful and the food was terrific. I'd definitely cruise with them again. Most of the excursions were good but a couple of the tour guides were duds. Cindy Moore has always been VERY helpful with all my previous trips booked through her. She gets it right the first time and is a delight to work with.
Recommended
Private Wildlife Trip
By: Khalid
Reviewed on: 03 Jan 2017
It was a fantastic trip. The planning was well done. There was sufficient time at every destination. All three guides were knowledgeable, professional and enthusiastic. I saw more than my expectation. Overall it was a very satisfactory trip.
Recommended
guru's
By: guru
Reviewed on: 28 May 2017
Great! She is very thorough and conscientious.
Recommended
Guide & Driver
By: HappyCamper
Reviewed on: 25 Jun 2017
Excellent!! The Guide, Maria Camino, was exceptional!!! It couldn't have been a better time. Alex, my driver was equally exceptional. I sincerely hope that Maria and Alex receive kudo's as well because they were outstanding!!
Recommended
Ireland, Hungary, Denmark
By: xyz
Reviewed on: 30 Jun 2017
Excellent. She was very thorough. All the plans were carefully made. It was a complicated trip but went very smoothly because of her meticulous planning.
Recommended
Best Vacation of My Life
By: NotACamper
Reviewed on: 23 Jul 2017
We just returned from the BEST vacation experience of my life. A top two for my husband. Cindy was our agent for both trips. Her strength: Cindy finds out what you are looking for, then use her network and resources to deliver the best options within your budget - in our case, her option have exceeded our expectations every time. For this trip, we wanted to book a Viking River Cruise through Normandy France. She suggested, then insisted we try Uniworld. Uniworld, a relatively unknown line in the US, was all-inclusive, so more expensive than Viking. I resisted but Cindy found options within our budget. I am SO GLAD SHE DID! Our ship, crew and guides were so fabulous that we found ourselves feeling sorry for folks on the other cruise ships. She also secured "extras" that helped take our experience over the top. To quote my son, "That's why she's a professional." Other Cindy trips: 10d in Hawaii & week on Marco Island.
Recommended
Cindy Moore
By: GDT
Reviewed on: 16 Aug 2017
Cindy is knowledgeable and efficient
Recommended
AMA Waterways Danube River Cruise a Total Success!
By: Cincinnati - Florida Traveler
Reviewed on: 27 Sep 2017
Working with Cindy Moore, a client is always assured that he or she will never miss a deadline, will always get the best value for the money, and will always be informed of alternatives to make your trip easier or more enjoyable. Cindy is enthusiastic and detail oriented. She understands the client's budget and expectations and offers suggestions that are more or less expensive with an explanation of the added or deleted features that would influence the client to make a particular alteration or choice in the trip.
Recommended
never a mistake
By: girl
Reviewed on: 13 Oct 2017
Always thorough. I have worked with her for many years and everything is always done correctly.
Recommended
Antigua
By: Eddie
Reviewed on: 03 Feb 2018
Could not be better She is just the best
Recommended
Everything you need in an agent!
By: CBWZ
Reviewed on: 26 Feb 2018
Cindy is everything I need in a travel agent: she is quickly responsive, resourceful and knowledgeable, and anticipates events that I wouldn't have even thought of! It cost us no more to book our cruise through her than directly and we got the advantage of a "free" great adventure with Virtuoso. She apparently even arranged great weather!
Recommended
So attentive!
By: traveler
Reviewed on: 07 Mar 2018
Cindy was on top of every detail of our trip, down to last-minute flight changes when it looked like we might be snowed in. She was very accessible and patient as I asked & re-asked the same questions until I was sure I knew each step of our journey.
Recommended
Esperanza, Cabo San Lucas
By: David Chisum
Reviewed on: 23 Mar 2018
Cindy has been very helpful in every trip we have taken. She is quick to respond, tireless in her efforts to meet our needs, always provides (almost too) many options for us to choose from, and eliminates any doubt about whether we have missed any possible item. She is excellent to work with.
Recommended
Costa Rica
By: Pat
Reviewed on: 06 Apr 2018
Didn't work with Cindy on this trip. Worked with Debbie. She was great.
Recommended
Hawaii trip
By: BG
Reviewed on: 05 Apr 2018
Cindy is always helpful on what ever trip we are planning. On this particular trip I would say that I was truly unhappy with Delta! The trip from CVG through to Hawaii was fine( we paid for comfort +). The trip from Honolulu to Salt Lake was terrible (old plane, no USB or plugs) . Terrible seats, no meal (I guess because it was ONLY a 5 hour flight) poorly trained flight attendants. The flight from Salt Lake was not much better. Besides being charged $25.00 for each checked bag each direction. I'm hoping Virgin will start flying more routes!
Recommended
Moore is better
By: roger-that
Reviewed on: 10 Apr 2018
Cindy pressed all the buttons in fitting a family cruise to our requirements - the specific dates of spring break for my daughter (a teacher) and her three kids, a ship (Royal Caribbean) with great activities for the kids, four adjoining state rooms. She made all the arrangements with the cruise line and was always available (and patient) for our questions or concerns. Our party of nine enjoyed an amazing time. The trip achieved all our expectations. We used Cindy a year ago to arrange a 50th wedding anniversary trip to Hawaii, packaging several days at a Waikiki beach-front hotel with three days tours of Pearl Harbor and cultural sites on Oahu, followed by a seven-day cruise visiting Hawaii the big island, Maui, and Kauai - also a wonderful trip.
Recommended
Review Your Advisor
By: Khalid
Reviewed on: 17 May 2018
Excellent. As always, she was very patient with my complicated program. Everything flowed smoothly as planned. She is very professional and makes sure that even the minutest requirements of the clients are taken into consideration. I will definitely be using her for my future trips, and have been recommending her to the friends and family.
Recommended
never a mistake
By: marilyn
Reviewed on: 16 Sep 2018
Always very thorough. We have dealt with her for years and she is always helpful.
Recommended
Great job!!! Fantastic trip!
By: Tman
Reviewed on: 29 Sep 2018
Complicated itinerary executed flawlessly
Recommended
Italy
By: Cherri
Reviewed on: 22 Sep 2018
Cindy was the best !!! This was our first big trip and Cindy took care of everything. She made everything so easy and also kept us informed along the way. We couldn't have done this without her.This was more than I ever dreamed. Thanks to Cindy we have memories for a lifetime. I'm looking forward to another trip in the future and looking forward to working with Cindy.
Recommended
TRIP TO FLORIDA
By: PAM
Reviewed on: 15 Oct 2018
SHE IS ALWAYS UPBEAT
Recommended
Uniworld riverboat cruise in France
By: Pat
Reviewed on: 15 Nov 2018
Cindy responded in a timely manner during the process of making reservations, scheduling an independent pre and post excursions and tips from her own experience of the same cruise. When hand over of materials occurred, information was organized including a last minute inquiry for an extra tour information.
Recommended
Cindy Moore
By: Greeks1
Reviewed on: 20 Feb 2019
Cindy is awesome. She consistently goes above and beyond for her clients. I would recommend Cindy to anyone working on a vacation.
Recommended
Turks & Caicos
By: David Chisum
Reviewed on: 03 Mar 2019
Cindy takes all the hassle out of our travel planning. She is very knowledgeable and informative, her suggestions have been very thorough. She has been very easy to work with on all 4 trips that we have planned and now she has a very good feel for what we want and what we like. Every resort she has recommended has been wonderful. I know she would support us if we ever do have any issues.
Recommended
Travel Destinations
By: Frequent Traveler
Reviewed on: 13 Mar 2019
Very professional and knowledgeable
Recommended
Florida trips
By: Bets
Reviewed on: 30 Mar 2019
Very easy , she is well informed
Recommended
Rhine 2019
By: R & D
Reviewed on: 06 May 2019
Always knowledgeable and helpful. Trips have always been wonderful.
Recommended
Working with Cindy
By: Pat Gureasko
Reviewed on: 13 May 2019
I love working with Cindy. She understands our needs. This trip to Morocco was a little tricky since she had not been there. I did discuss the trip with her in detail and she took notes. I'm sure she will pass this information onto future clients.
Recommended
Great Planner
By: Florida Gardener
Reviewed on: 27 May 2019
Cindy Moore is a very experienced and enthusiastic travel agent. Her experience counts because she can guide and advise her clients when we have to choose among several destinations or methods of travel, and her enthusiasm counts because she can urge us to take a path we had not previously considered. She is extremely good at planning and foreseeing the pitfalls that might arise so she can prepare you in advance for how to cope with on the spot changes and problems. I highly recommend Cindy Moore as a travel agent.
Recommended
Japan
By: KK
Reviewed on: 01 Jun 2019
We booked the trip with Tauck. Cindy handled the flights with Tauck. Everything went well and I would recommend both Tauck and Cindy if you plan to go to Japan!
Recommended
Columbia River cruise
By: Sue
Reviewed on: 10 Jun 2019
Cindy was prompt and efficient. She fulfilled all of our requests. We have used her services before and will do so again.
Recommended
Great travel advisor
By: Bernie
Reviewed on: 15 Jun 2019
Always great to work with -- very knowledgeable and experienced. She covers all the details of trip planning
Recommended
Hot Sunny Weather
By: Chief
Reviewed on: 24 Jun 2019
Cindy has always been very nice to work with. She is very professional, knowledgable and prompt on planning our adventures. We will continue to use Cindy for our future vacations, particularly the ones we plan out of the United States.
Recommended
Good knowledge
By: Mick
Reviewed on: 15 Sep 2019
Very responsive to my needs
Recommended
Lodge at Woodlochshe has been our
By: Messi
Reviewed on: 01 Nov 2019
She has been our travel advisor for many years and she never disappoints.
Recommended
okay
By: No
Reviewed on: 18 Dec 2019
okay okay okay okay
Recommended
Great
By: Porter
Reviewed on: 15 Jan 2020
Great Got us many options and listened to me
Recommended
Cindy Review
By: Sunny
Reviewed on: 21 Feb 2020
It is always easy and she has great ideas
Recommended
A Trusted Advisor
By: Big Chiz
Reviewed on: 06 Mar 2020
Working with Cindy Moore is an absolute pleasure. She takes all the worry out of planning travel and has the ability and tools necessary to find us wonderful adventures and resorts that we would never find on our own. She works diligently to ensure that we find EXACTLY the right spot to spend our vacation time and to achieve our primary goals - to relax and be spoiled! We started working with Cindy 6 years ago and I would not consider planning our vacation without her assistance. She is considerate, efficient and tireless in her efforts to ensure our satisfaction.
Working with Cindy Moore, you will have access to:
- An experienced travel guide whom you can rely on before, during, and after the trip
- Exclusive luxury resorts and properties
- Once in a lifetime experiences
Explore with the Best
Virtuoso Advisors are constantly pushing the boundaries in unique travel experiences.
Alliance programs are unique tailored experiences exclusive to travelers working with Virtuoso Travel Advisors.
learn more
Switzerland
Australia
Chile
Bermuda
Belize
Costa Rica
Ecuador
France
French Polynesia
Germany
Israel
New Zealand
South Africa
Spain
Turkey