Michelle Shelby Bethke
Fairfield, CT United States
Travel Specialties
Interests
Beach & Sun
Family Travel
Independent Tours
Ocean Cruising
River Cruising
Destinations
Ireland
United Kingdom
United States - Hawaii
United States - Southeast
Italy
Selling Travel Since
2000
My Background
I love to visit a new destination, to experience the culture of others. I'm a Disney Destination Specialist and have visited Walt Disney World in Florida more than 20 times and have been to Disneyland in California as well. I love sun and sand and have visited a number of islands in the Caribbean. I've ventured into Europe with visits to London, Rome, Florence and southern Ireland. Cruising is another favorite, I've cruised a number of lines. It's such a thrill to assist others in planning their adventures, I look forward to assisting you in planning your next adventure!
Places I Have Traveled
Reviews and Recommendations for Michelle Shelby Bethke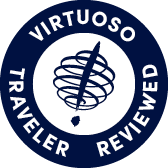 Virtuoso Verified Traveler
All reviews are from confirmed guests sharing exclusive insights
Sort reviews by
Recommended
Highly recommended
By: JB
Reviewed on: 10 Feb 2014
Very friendly, polite, professional service.
Recommended
Highly recommended
By: Helen
Reviewed on: 21 Mar 2014
Her suggestions on destinations and travel plans were excellent.  All of our questions were answered prior to the trip. All of the recommended excursions were incredible!
Recommended
Great time!
By: Gayle
Reviewed on: 29 Jun 2014
Everything was perfect.  
Recommended
Highly Recommend
By: Hank
Reviewed on: 25 Jun 2014
My wife and I do not travel a lot so we are extremely inexperienced at planning significant trips like cruises.  Shelby helped us with every detail and we felt comfortable that we were in goods.  Our trip was a great success. 
Recommended
Great family cruise
By: Dukeatbrays
Reviewed on: 13 Jul 2014
Shelby did a wonderful job.  She arranged an Alaskan cruise for our 50th anniversary for our whole family, including grandkids. She took care of airlines, hotels, transfers, etc. Terrific job.  We booked another cruise (for two this time!) for next year.  A river cruise. We look forward to it
Recommended
Cruise was good; everything went smoothly, without problems
By: Denise
Reviewed on: 24 Jul 2014
Recommended
disney trip whole family
By: marty5152
Reviewed on: 10 Sep 2014
If not for SHELBY the trip would have been a bust She was unbelievably Everything was great the only trouble was at the end of the trip my suit case got destroyed and the car rental was twice the cost and jet blue said we don't cover that bottom of it was crushed and wheel broken in half and this was the first time it was used and having trouble downloading picture Bot for the most important part was out of the world thanks to SHELBY
Recommended
Professional and friendly services
By: Grandma
Reviewed on: 28 Aug 2014
My vacation was on the Amaamprima(hope I spelled it right). The trip was everything that was promised. The service I received from Shelby was amazing she is on top of everything and gets back to you immediately. Planning a vacation with Shelby takes all the stress out of planning a vacation. I will totally always book through Vitruso.
Recommended
Excellent trip on all counts
By: Bill
Reviewed on: 25 Oct 2014
Weather was good, ship service excellent and shore trips were interesting
Recommended
Amazing travel agent
By: EmilyTags
Reviewed on: 04 Nov 2014
Shelby is great! She is always really responsive and happy to supply you with any information you ask for. She goes out of her way to make sure you have everything you need and really makes your cruise & trip a wonderful experience to both book and go on. Love Shelby!
Recommended
The best travel professional I've ever worked with
By: Ted
Reviewed on: 19 Feb 2015
Shelby always goes the extra mile. I don't go anywhere without calling her first!
Recommended
SILVERSEA
By: BOB B
Reviewed on: 25 Mar 2015
THE TRIP WAS NICE HOWEVER THE ROOM THEY HAD US IN AT FIRST HAD A SMELL MILDREW OR MOLD THEY TRIED TO CLEAN BUT COULD NOT CHANGED OUR CABIN ON THE 3RD DAY STAFF WAS EXCELLENT FOOD WAS GOOD TOURS WERE EXPENSIVE AS WERE THE TRANSFERS . WANTED $58 TO GO TO THE AIRPORT VIA A BUS COST ME $ 25 BY CAB SHIP NEEDS A OVERHAUL ITS OLD LOOKING TO THE REGENT TRIP
Recommended
Another perfect trip
By: Ted S.
Reviewed on: 05 Apr 2015
As usual, everything on our Disney cruise was perfect - and the Universal Studios "add-on" turned out to be the best part. Thanks, Shelby!
Recommended
Great Job!
By: Mary D
Reviewed on: 20 Apr 2015
Michelle was great, she thought of things we didn't and made sure everything was perfect for our trip. If you are anything like me and don't have time to hunt websites to book your trip I would highly recommend using Michelle. She coordinated everything and rather than go to multiple sources to book everything all I had to do was call her.
Recommended
Shelby is the best!
By: Ted S.
Reviewed on: 11 Jul 2015
Another great trip. Thanks, Shelby!
Recommended
Unforgettable Trip due to Exceptional Planning
By: scj5
Reviewed on: 03 Aug 2015
Shelby Bethke has planned three major trips for our family of 5 over the past 3 years. Two of the trips were overseas, but this last one was to Yellowstone and Grand Teton National Parks. We have done many trips to National Parks on our own, but this trip was unforgettable due to the exceptional planning of Shelby. We would have never done a trip of this caliber on our own. She exceeded our expectations with the accommodations at the Explorer Cabins, Jenny Lake Lodge and Teton Mountain Lodge. Our tour guide for both parks was phenomenal. Surprisingly, we did not get one complaint from our children currently ages 16, 14, 9 during the tours. The kayak/rafting/camping trip we requested was also a wonderful way to experience the parks. Everything ran perfectly! Not one hitch in the entire vacation. Thank you again Shelby! You are the best!!
Recommended
Flawless, as usual
By: Ted S.
Reviewed on: 27 Oct 2015
One of our favorite trips! And this was a complicated one with a lot of moving parts and lots of people. As usual, no issues!
Recommended
Nice trip, well planned.
By: BnP
Reviewed on: 03 Nov 2015
Hotel and cruise were arranged carefully, leaving little for us to worry about. The accommodations and side trips fulfilled our expectations. The price was fair and all was good.
Not Recommended
Tired old ship
By: JC2304
Reviewed on: 05 Feb 2016
The best part of the cruise on the HA Noordam was the crew, always positive, cheerful and helpful. But the fact remains that the Noordam is a tired old ship which should have been refitted two years ago. For the fifteen day cruise two lifeboats were inoperable. Numerous false alarms arising out of the ships computer based fire protection system. One telephone in my suite did not work, you shouldn't expect too much for $15,000 these days, another hallway mounted one fell off the wall when used. Food mediocre, little entertainment beyond not very exciting stage shows. Seemingly no one in charge of disembarkation. Simply not worth flying half the way round the world for !
Recommended
Great Disney Trip!
By: Ted S.
Reviewed on: 09 Jan 2017
This was the best Disney/Universal trip ever - and we did it on the busiest weekend of the year. Thanks, Shelby!
Recommended
FEB17
By: HPT
Reviewed on: 27 Feb 2017
Very responsive and attentive to details. A pleasure to work with.
Recommended
Cruise Planning with Shelby
By: Alan
Reviewed on: 10 Jun 2017
Shelby is always fun to work with. We just returned from our 12th cruise and thanks to her and some experienced imput from me, the cruise was fantastic. Shelby especially went out of her way to contact someone from Royal Caribbean helping to get $100.00 credit from a casino chip I took home by accident on Oasis of the Seas the previous year. I was given the run around and she succeed. Shelby is my go to gal for cruising or vacationing. S
Recommended
first time cruising
By: first time cruiser
Reviewed on: 23 Jun 2017
Michelle and Nancy Yale were superb. I'd recommend them to anyone and everyone. I dealt more with Nancy (owner) and everything she told me about this trip was correct. she prepared us well on expectations. I should have listened to her about picking a smaller ship and more upscale ship although we were in a royal suite. my mistake.
Recommended
Best Yet - An Adventure in Scandinavia
By: SCJ
Reviewed on: 19 Jul 2017
Shelby has been planning trips for our family of 5 for the past 5 summers. All of them have been wonderful, but Shelby nailed this trip for us. Over the years, she has been able to better customize what works for our needs. Now that our children are older (18, 16, 11) we wanted a more active trip - which is exactly what Shelby gave us. We had non-stop activities (ice climbing/kayaking/ect) for 10 days that were fun and exciting. The best part about having a professional like Shelby to plan our intricate trips (multiple countries, activities, hotels) is that she does all the hard work of integrating the details of transportation, guides, hotels, meals, ect. When we embark on a trip planned by Shelby, we can enjoy ourselves and be in the moment instead of spending energy and time worrying about the logistics. On top of that, she recommends the best of everything so we have become a bit spoiled! We always look forward to the surprises Shelby has in store for us on our next trip.
Recommended
Honeymoon
By: Erica Santiago
Reviewed on: 26 Oct 2017
Wonderful, she was helpful and responsive.
Recommended
Shelby really knows her Disney cruises
By: Benk
Reviewed on: 08 Jan 2018
She was great to work with. Very thourogh and detail oriented. Knew everything about our Disney cruise and set every aspect of our trip. Would highly recommend her
Recommended
Trip o Punta Cana
By: Jesse
Reviewed on: 27 Feb 2018
Fantastic, got exactly what I wanted.
Recommended
Review
By: Paul
Reviewed on: 23 Apr 2018
Shelby was very helpful in planning my spring vacation. Very easy to work with, knowledgeable about the destination, has good relations with the airlines and resorts driving more savings for me. I would definetly recommend her to my friends and family.
Recommended
Shelby was a good agent for me
By: Patty
Reviewed on: 22 May 2018
Working with Shelby was wonderful. Normally I book vacation on my own both through a co-worker she recommended this agency. I was very please and after speaking to her she knew just what I wanted and how much I wanted to spend. She kept in my budget. I would definitely use her again.
Recommended
Hurtigruten Cruise
By: Pat Walsh
Reviewed on: 21 May 2018
I'm really not sure who I'm reviewing, the 1st person we worked with who is no longer there or Michelle. Michelle picked up where Shelly left off. The trip was wonderful, but we were confused about the payment. Initially we talked about a cruise but then we were told we had to choose a focus for our cruise. We chose a Culture cruise. No one said the price would increase. All "cultural" off-ship experiences were concerts. They were fine, but nothing we would typically pay for. One opera singer and pianist performed for us off the ship and then the next day came on-board and performed twice, once with the exact concert we had the day before, for everyone! I'm sure Shelby had nothing to do with that, but it's info you should know.
Recommended
My trip to Jamaica!
By: Linda C
Reviewed on: 27 Jun 2018
I plan on booking many future trips with Shelby. Everything was perfect. : )
Recommended
Recommended
By: Mike
Reviewed on: 11 Aug 2018
Shelby is an absolute pleasure to work with. She always has great ideas to make your vacation the best it could possibly be. She worked overtime on July 3rd when my flight had mechanical issues and got cancelled. She was able to secure me a new flight and got me home in time for the 4th of July celebration! She goes above and beyond for each client and I will never book another trip without her guidance
Recommended
Unlimited care for inexperienced cruisers!
By: Savta
Reviewed on: 13 Jul 2018
Shelby was a pleasure to work with. She helped us make informed decisions. There were 10 of us traveling together and she helped us make choices that were perfect in every way! I would definitely recommend her!
Recommended
Mexico
By: Bobn
Reviewed on: 02 Aug 2018
She was prompt and took care of all of my concerns
Recommended
Works with you!
By: Navynurse
Reviewed on: 06 Aug 2018
Shelby was helpful in planning my 50th anniversary cruise to the Norwegian Fjords on the Koningsdam. She offered alternatives but respected my decisions. I did not want the package that Holland America offered, she called the cruise line for me and I received a discount of 1200 a person for our cabin. We also purchased our first class airfare through the cruise line at considerable savings (1500 per person). Shelby kept me informed of flight schedule changes (there were three minor time changes). The agency gave us a 100 dollar cruise credit and gave us a dinner in the Canaletto restaurant on board. Shelby made sure that we covered all bases and sent us our final documents as soon as they were available from the cruise line. We have used Shelby for several years now and have been pleased with her professionalism.
Recommended
Amazing Alaska Adventure for Family of 5
By: scdj
Reviewed on: 03 Aug 2018
We are not an ordinary family and we don't like taking ordinary trips! That's why we have asked Shelby Bethke to help us arrange incredible family vacations for the past six years. What we dream up, Shelby magically makes a reality. This year we took our three daughters, now 19, 17 and 13, to Alaska to experience the majesty and beauty of one of the last frontiers. Shelby customized an intricate itinerary that included various modes of transportation (car, train, bush plane, bus), accomodations and activities that would keep our interests peaked. White water rafting on the Nanana River, sleeping deep in Denali National Park at Katishna Roadhouse, scoring the perfect blue sky day to fly up to Mt. Denali, kayaking through icebergs, hiking Spencer Glacier, flying over tundra, glaciers and braided rivers and seeing bears only 30 yards from us! Shelby's careful planning and attention to detail of this logistical challenge allowed us to have fun and relax while making precious memories!
Recommended
The best travel agent I have dealt with
By: Shelby
Reviewed on: 10 Sep 2018
Very easy. She is so well prepared. Her advice is priceless.
Recommended
Aug 31
By: Hank
Reviewed on: 19 Sep 2018
Outstanding service ethic coupled with most pleasant and personal interactions.
Recommended
Shelby
By: Ronnie
Reviewed on: 22 Sep 2018
She's great. Excellent follow up. Keeps you informed.
Recommended
Arri Melody
By: DGG
Reviewed on: 08 Oct 2018
We worked with Arri Melody for this cruise/trip
Recommended
Good
By: Nasty
Reviewed on: 28 Oct 2018
She was easy to work with
Recommended
Athens to Rome
By: Rho
Reviewed on: 07 Nov 2018
Shelby is pleasant and very knowledgeable. She followed up on all data and sought out answers to the questions I had.
Recommended
Review
By: Js
Reviewed on: 11 Apr 2019
She has been fabulous every time !
Recommended
Great agent
By: Travelor2323
Reviewed on: 05 Apr 2019
She got back to me quickly and got me the best deal on our hotels . Prices went down and she even readjusted our package. Will use her again!
Working with Michelle Shelby Bethke, you will have access to:
- An experienced travel guide whom you can rely on before, during, and after the trip
- Exclusive luxury resorts and properties
- Once in a lifetime experiences
Explore with the Best
Virtuoso Advisors are constantly pushing the boundaries in unique travel experiences.
Alliance programs are unique tailored experiences exclusive to travelers working with Virtuoso Travel Advisors.
learn more
Ireland
United Kingdom
United States - Hawaii
United States - Southeast
Italy
Turks And Caicos Islands
United States - Southwest
Jamaica
Saint Lucia
Mexico
Switzerland
Australia
Canada
Dominican Republic
Spain