Travel Specialties
Interests
Culture, History & Arts
Safari
Ocean Cruising
Independent Tours
River Cruising
Destinations
Australia
Ireland
New Zealand
United Kingdom
Botswana
Selling Travel Since
1988
My Background
I orchestrate travel dreams. I discover what my clients' interests and priorities are, then design a trip for them that fulfills their desires. My repertoire: I have been traveling all my life, and for the last 29 years taken at least 6 educational trips a year with cruises; tours, including custom, private and group on six continents; hotels, sights, shopping, restaurants, wineries, other special opportunities, just like my clients demand, in order to plan for them. To satisfy my own passions, I have visited archaeological sites & museums all over the world; and read histories, non-fiction, historical fiction, biographies, art books of all areas to which I travel. I have sailed on 65+ luxury cruises on six continents; many trips to Africa for safaris (love the mountain gorillas!). Other things that are important to me when I travel that I can offer insight to my clients: photography is my specialty; culture is integral to travel, and I am always looking for interaction; adventure travel, also, makes it even more fun when the venue presents itself. Having done all these things with the best suppliers worldwide, I am in a unique position to give my clients the most exhilarating experiences possible, based on their desires, and budgets, wherever they wish to roam.
Places I Have Traveled
Reviews and Recommendations for Linda Young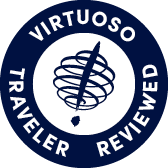 Virtuoso Verified Traveler
All reviews are from confirmed guests sharing exclusive insights
Sort reviews by
Recommended
Very Thorough. Execllent Knowledge of many destinations!
By: FLK
Reviewed on: 11 Oct 2013
Recommended
By: Not provided
Reviewed on: 12 Oct 2013
we loved every moment of our trip to France.. Linda is the way to go! Thank you Linda
Recommended
Highly Recommended
By: Wine lovers
Reviewed on: 29 Oct 2013
We had a fabulous trip to the champagne and burgundy regions of France and Paris. Richard and Karen DeBondt led us on an informative and most enjoyable tour through these areas. The accomodations, transportation, food and wine were all 5 star experiences. We cannot wait for our next trip.
Recommended
VERY HIGHLY RECOMMENDED
By: NATE
Reviewed on: 20 Nov 2013
Linda is a true professional in her chosen field of being a travel advisor. She seems to have the pulse of what are the best options to be considered for her customers based upon their needs to enjoy a cruise to be booked.
Recommended
Outstanding.
By: Carl
Reviewed on: 19 Nov 2013
Recommended
Highly Recommended
By: LeeS
Reviewed on: 05 Dec 2013
Linda and her staff did a wonderful job planning our family's first trip to Walt Disney World. We had some unique requirements, and they all worked with us to get everything accomplished to our compete satisfaction. We had a fantastic time, as usual, and will continue to use Linda as our agent.
Recommended
By: Jerry
Reviewed on: 31 Dec 2013
We were very pleased with the entire Linda Young staff. Our trip went exactly as planned and the Virtuoso excursion was really nice. We are already working with Linda on our next trip.
Recommended
Highly Recommended
By: Jebvet
Reviewed on: 05 Mar 2014
We love the trips that Linda puts together for us. She always does a great job and we continue to use her even though we no longer live near her office. You can count on quality places to stay and count on her recommendations for guides and things to see and do
Recommended
A flawless experience; outstanding service
By: Keller
Reviewed on: 23 Apr 2014
Linda Young and her staff have organized a complicated summer of family trips, including 3 river cruises and a safari to Kenya and Tanzania.  they dealt efficiently and pleasantly with 14 members of our family, meeting individual requests, satisfying all concerns, and patiently answering all questions.  Linda's suggestions about hotels and transportation were spot on.  her follow-up was virtually instantaneous.At age 80, I have enjoyed a lifetime of travel, but never with so satisfactory an agent.Thank you for the opportunity of commending Linda Young's agency. 
Recommended
Tauck River Cruise in South of France
By: Carol
Reviewed on: 28 Apr 2014
Fab, fab, fabulous!!! This trip begins in Paris and ends in Monte Carlo.  The time on the ship couldn't have been better.  Food and drink galore, great people and wonderful sights.  Go if you can!
Recommended
By: Not provided
Reviewed on: 07 May 2014
The Grand Canyon trip that I took with Virginia was wonderful.  What an incredible part of our country. As usual, Tauck did a great job and our tour director, Don Dunkle, was so well informed and kept us amused with his stories and a wonderful sense of humor.  He was the best ever.  Everything went without a hitch.
Recommended
Outstanding Knowledge and Service
By: Val and Gary
Reviewed on: 02 Jul 2014
Linda and her staff arranged our Tauck trip to Switzerland.  Every aspect was handled knowledgeably and professionally.  We couldn't be more pleased with the service she provided.  We would recommend her to anyone interested in complete and careful trip planning.
Recommended
By: Not provided
Reviewed on: 06 Jul 2014
Highly recommend.
Recommended
highly recommend
By: Nonna
Reviewed on: 13 Jul 2014
Linda Young helped us plan an African Safari for our family.  She suggested having a private guide for our group of 10, and recommended Gavin Ford of "Africa Inscribed".  He was wonderful and the trip was beyond all of our expectations.  Thank you Linda.
Recommended
tauck
By: tauck
Reviewed on: 17 Aug 2014
The trip was great. Young Travel did a wonderful job in all respects. We'll do it again. Jack Kuhne
Recommended
Wonderful help on France Trip
By: Ed
Reviewed on: 28 Aug 2014
My wife and I recently enjoyed a Backroads Biking trip to part of France along with an extension in Paris. Young Travel and Cruises did a great job, as usual, in helping us make our travel reservations seamless.
Recommended
Great Trip
By: Birdman
Reviewed on: 22 Oct 2014
Great hotel suggestions, arrangements, and planning. Thanks!
Recommended
"DOWN UNDER "
By: NORTH BAY
Reviewed on: 01 Mar 2015
WITHOUT A DOUBT THE DESTINATIONS/ACCOMMODATIONS IN NZ &AUS WERE TRULY EXCELLENT....AS WAS THE ITINERARY ITSELF. THE LOGISTICS OF GETTING THERE AND GETTING AROUND IN -COUNTRY COULD STAND SOME IMPROVEMENT....STARTING WITH A VERY COHERENT FLIGHT SCHEDULE BEFOREHAND ..IN PRINT AND IN ORDER....WITH NO SURPRISES LIKE FINDING OUT IN LA THAT ONE NEEDS A VISA TO ENTER AUS FROM NZ AND HAVING TO SCRAMBLE TO GET ONE AT LAX. ALSO THE INTRA COUNTRY FLIGHTS WERE TOUGH RE SEATING AS OFTEN TIMES WE WERE SEATED IN ROWS IN FRONT OF EMERGENCY ROWS AND AS SUCH SEATS DID NOT RECLINE. ONE WOULD THINK THAT WITH ALL THE LEAD TIME AND COST INVOLVED MORE THOUGHT COULD HAVE BEEN GIVEN TO THIS ASPECT. BECAUSE OF THE REALITY OF THERE NOT BEING AN ALTERNATIVE WE HAD TO TAKE VIRGIN AMERICA TRANS-CONTINENTAL BOTH WAYS...SIMPLY THE WORST...EVEN IN FIRST CLASS. DIRTY/UNKEPT A/C AND FOOD THAT SIMPLY WAS TERRIBLE.....NEVER AGAIN. HAVING SAID ALL THAT RE FLIGHTS. I WANT TO BE CLEAR THAT THE TRIP OVERALL WAS "AWESOME"
Recommended
amazing trip
By: travelers2
Reviewed on: 06 Apr 2015
Absolutely had the perfect trip for my birthday celebration! Every detail and minute was picture perfect and the only downside was I had to come home! Linda and Flo were spot on with our timing and also helpful hints to every special thing the Windstar has to offer. We would do this exact itinerary and trip all over again. Thank you so much for all your hard work. Windstar / Windsurf /Yachtsman Travelers2
Recommended
The best travel agency there could ever be
By: Blondnan
Reviewed on: 19 Apr 2015
Linda"s agency is the very pinnacle of what an agency should be. They work as a team and took care of all of my concerns. I cannot praise them enough!!!
Recommended
understands our dreams
By: DCK
Reviewed on: 10 May 2015
Linda, alerted us to this special cruise before our inexperienced research would have known about it. She helped us understand how to value the trip in terms of our happiness and the dreams for common experiences that she had learned from us. Linda made the future adjustments in our plans easy and continues to think of our "dreams" as she shares announcements.
Recommended
KCF
By: KCF
Reviewed on: 08 Jul 2015
A splendid experience involving 9 countries, 3 continents and over a dozen family members. Virtuoso assured premier treatment at all hotels and flawless transportation. Linda Young Travel and Cruises provided superior planning and implementation (as well as tea and sympathy) for all our participating family members. We cannot say enough good things about their staff. They are worthy of being partnered with a company of your outstanding reputation. KCF
Recommended
fantastic trip
By: Bobbi and Al
Reviewed on: 27 Jul 2015
First, let me say that Young travel has been our travel agent for the past 20 years! The service and attention to details are always perfect. First Linda Young and Flo Banks arranged our 12 day cruise from Barcelona to Venice. Flo was able to get us a balcony at the end of the ship which was large enough for our friends who were traveling with us. Linda and Flo suggested several places we should visit during our stay in Barcelona before the cruise and in Venice and Florence after the cruise. This time we arranged private tours through Linda with Jim at CorkandTee tours. We arranged 5 private tours. The private tours were not that much more expensive than our group tours we arranged ourselves. All of the tour guides and our driver to Tuscany were so well versed in their knowledge of the different places they showed us.. Al and I learned so much from all of them. They also had great personalities and we felt like we had made new friends! A wonderful trip all around!!
Recommended
Superb Trip Planning
By: Dodge 720
Reviewed on: 30 Jul 2015
Linda and Flo did a super job planning our cruise and advising us on options and excursions. My wife and myself could not ask for more out of a travel agency. I highly recommend Linda Young and her staff
Recommended
Italy the right way
By: Tim C
Reviewed on: 15 Sep 2015
Linda did an awesome job. She selected wonderful hotels and even change one when she had it checked out. It just happened to be one that I requested but her network of people told her we might not be happy there. We checked for out when we were there and she was right! Everything was laid out in our itinerary down to how much to tip and who we didn't need to tip. All of our tour guides were top notch and really made the trip so much better. She has a fantastic amount of knowledge about Italy and wants you to have her love of the country. Next time we go to Italy we will be using Linda.
Recommended
Very pleased with the results
By: Jim
Reviewed on: 08 Oct 2015
Our recent trip was a combination of a Med cruise followed by 8 days in Italy. Everything was planned very well. We were very happy with our experience. The only two significant glitches were: (1) a problem with our Alitalia ticket for the Rome to Catania leg of our journey. The agent identified a problem with our tickets and sent us to the ticket purchase counter. I took about 20 minutes to resolve the issue. I still don't know what the problem was. The Alitalia agent said that it was a problem created by Delta. (2) The car (Audi) that we rented from EuropCar in Catania had a definite problem with stalling at idle speed when in "Drive". This was annoying and potentially dangerous, especially given the hectic pace of Sicilian traffic. Most of the time, when the car was put in "park", the engine would stop also. Also, the car was not very clean inside. However, I must add that, in my opinion, neither 1 or 2 were the fault of the travel agency. All in all, it was a great trip.
Recommended
no response from agent
By: john41
Reviewed on: 30 Dec 2015
trip was great. I should have received a credit from the agent which I have yet to see.
Recommended
Dream Anniversary
By: Jenny
Reviewed on: 26 May 2016
We recently returned from a Silverseas cruise to Asia. 2016 is a big anniversary year for us so when my husband found that Linda Young was planning a trip to Asia, he signed us up! I had always wanted to see Japan. What a trip! We saw sights and experienced events only imagined. We had two overnight land excursions - one in Beijing and one in Kyoto. We also had a special Virtuoso excursion in Shanghi. The transportation required several transfers from van, train or plane. Every detail was planned flawlessly. My husband loved having no responsibility and did not have to handle luggage. I do not like fish and was concerned about traveling in Asia. The ship offered excellent food for me and plenty of fish and exotic fare for my husband. And, did I mention we had our own butler on the ship?
Recommended
Great Help at All Stages
By: Flash
Reviewed on: 29 Jun 2016
The folks at Young Travel & Cruises helped us at every step of the planning and execution of a most enjoyable trip.
Recommended
Great Trip
By: ROW
Reviewed on: 06 Sep 2016
Pre cruise England and post cruise Rome arrangements were outstanding. Cruise was very good - ports, food, size of ship, crew, fellow passengers. Lucked out on weather.
Recommended
Professional Service
By: TMD
Reviewed on: 16 Sep 2016
Every detail is taken care of. Insures a great trip.
Recommended
Expert friendly service!
By: JP
Reviewed on: 17 Sep 2016
Wonderful time & great excursions. Blessed with fabulous weather & great way to meet new friends.
Recommended
Top-notch service
By: Chickymama
Reviewed on: 29 Sep 2016
As always, our hotels were perfect! Restaurants met our requests exactly. All our guides were excellent but Edwin, our guide for Delft and The Hague was over the top! Even took us to his neighborhood cheese shop!
Recommended
Great trip
By: Rep2413
Reviewed on: 13 Oct 2016
Our Holland America, Rotterdam, cruise from Montreal to Boston on 10-1 was great. Great ports, excellent service, etc., and to end in Boston for several days tops it off!
Recommended
Wonderful cruise
By: Kim
Reviewed on: 24 Apr 2017
Working with Linda and her staff, Nancy and Flo was very easy. They provided options to every phase of our cruise. Hotels, excursions and advice on flights were included. Then they booked everything once a decision was made. Linda and her husband Stephen were the host couple on the cruise ship Muse. Her care and concern for all her guests was wonderful. We were very fortunate to have them traveling with us on this inaugural cruise of the Muse. We will definitely be calling her team again.
Recommended
Danube
By: Betsy smith
Reviewed on: 31 Jul 2017
Great, she is the very best!!!!
Recommended
Trip down the Seine
By: Carol
Reviewed on: 18 Aug 2017
Linda Young was very easy to work with for this trip ! She is very gracious, friendly and answered all questions with enthusiasm. I had no doubt this would be a fabulous trip.
Recommended
Travel planning
By: Mappie
Reviewed on: 10 Dec 2017
Best agent for pricing and getting deals and extras!
Working with Linda Young, you will have access to:
- An experienced travel guide whom you can rely on before, during, and after the trip
- Exclusive luxury resorts and properties
- Once in a lifetime experiences
Explore with the Best
Virtuoso Advisors are constantly pushing the boundaries in unique travel experiences.
Alliance programs are unique tailored experiences exclusive to travelers working with Virtuoso Travel Advisors.
learn more
Australia
Ireland
New Zealand
United Kingdom
Botswana
Egypt
France
Germany
Greece
Italy
Kenya
Rwanda
Spain
Tanzania
Turkey