Kathy Moran
Chicago, IL United States
Travel Specialties
Interests
River Cruising
Safari
Independent Tours
Hotels
Family Travel
Destinations
Italy
France
South Africa
Australia
New Zealand
Selling Travel Since
2002
My Background
Realizing the ultimate travel adventure is too important to entrust to anyone, KMoran Travel International dares to be different thus creating one-of-a-kind travel experiences. Founder and Principal Kathy Moran is proud to be a boutique full service Virtuoso travel advisor offering individual attention and unparalleled responsiveness. KMoran Travel's mission is to provide exceptional access for uniquely designed travel experiences, seemless coordination of all details, and specific recommendations based on your preferences and desires. Kathy's passion is to build a relationship with her clients connecting them to the world in the most meaningful way, helping to create a lifetime of enduring memories. Kathy has eleven years of travel experience with years of focus on gaining knowledge to share hidden gems from the over 70 countries she has visited to share with her clients. ** Kathy has received a designation as a South African Travel Expert.
Discovery is what happens when Kathy helps you understand a travel product that you didn't even know existed.
Places I Have Traveled
Reviews and Recommendations for Kathy Moran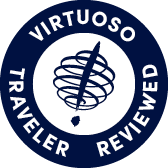 Virtuoso Verified Traveler
All reviews are from confirmed guests sharing exclusive insights
Sort reviews by
Recommended
Excellent Service
By: daisyblue
Reviewed on: 17 Sep 2013
Kathy has booked several trips for me and friends. I am very pleased with her knowledge, willingness to help solve problems, and she is very easy to deal with. I definitely would recommend her.
Recommended
First Class Service
By: Jerbrad
Reviewed on: 01 Jul 2015
Best TA ever! Very professional, knowledgeable, reliable and available. Always trying to make our trips better. I highly recommend Kathy!
Recommended
Highly recommended
By: Nicky
Reviewed on: 04 Oct 2013
This trip went off perfectly, the land portion was very interesting and AMA Waterways was lovely. I do not have one thing to complain about. Kathy did a great job of making sure everything went smoothly, down to the transfers to the airport.
Recommended
Best Travel Agent
By: maxxie24
Reviewed on: 22 Oct 2013
If you want good information and top performance you need to talk to Kathy Moran. She is absolutely on top of the travel industry, and frequently travels to keep up with the latest places to visit. Her information is accurate and she works hard to find the best deals, best hotels or resorts, and cruises. Very professional.
Recommended
We rely on Kathy Moran
By: Family of 5 with teens
Reviewed on: 19 Nov 2013
We have been so happy working with Kathy Moran for our travel to Europe with the kids. She has set us up with some incredible adventures that we would not have had acdcess to without her expert advice. Thank you Kathy!
Recommended
Consistently Outstanding!
By: KathyH
Reviewed on: 06 Jan 2014
If you want to make sure no details are overlooked, Kathy Moran is your choice! Even when a curve ball is thrown, she is there to make sure everything runs smoothly.
Recommended
Highly Recommended
By: Not provided
Reviewed on: 21 Jan 2014
Kathy was very knowledgeable, helpful and attentive.
Recommended
Very helpful. Highly recommendable!
By: Dawn
Reviewed on: 31 Mar 2014
Recommended
Awesome planning!
By: MB0806
Reviewed on: 08 Apr 2014
Kathy Moran was essential in planning our first trip to Italy.  Her suggestions on tours and hotels was perfect!  She made the planning process engaging and quite fun!  No stress at all!  She was helpful in travel tips, transportation around the country, packing ideas, as well as being mindful of events that effected our travel--like a pilot strike in Germany!  We will absolutely call Kathy again when we plan another trip! 
Recommended
Awesome job
By: Tom
Reviewed on: 10 Apr 2014
Kathy did a great job putting together our large group. She was always there for any questions via text, phone or email. Gonna use her again
Recommended
Class Act: Highly recommend
By: BD Naperville IL
Reviewed on: 10 Apr 2014
Kathy is a true professional. Very thorough, personable, and organized. The number of families in our group kept expanding daily and Kathy kept us all on track, sent us detailed itineraries, answered all our questions, and was a resource during the trip when families needed her. Highly recommend Kathy's services for large group senior trips or spring breaks and will of course use her to assist with personal travel as well.
Recommended
Highly recommended
By: Nicky
Reviewed on: 11 May 2014
Our trip was fabulous, with a great itinerary, knowledgeable guides and hotels. Everything went smoothly and Kathy's  contact in Turkey was also very attentive so there was good communication.  This is my third trip planned with Kathy and   as always, it was superb!
Recommended
Fiji/New Zealand Honeymoon
By: Ro
Reviewed on: 10 Jun 2014
What an absolutely wonderful honeymoon thanks to our travel agent Kathy, who I have used for many other trips.  She is reliable and honestly because of her our honeymoon was planned for us with every detail explained to us.  We had absolutely no time because of the wedding to even look at the travel arrangements until we were on the flight but didn't have anything to worry about.  I am very comfortable working with Kathy as she understands all our needs as travelers. Many Many Thanks Kathy!!
Recommended
Highly recommended
By: Amyb
Reviewed on: 20 May 2014
Kathy  Moran did a fantastic job helping us find the perfect hotel while in Paris. Also, an upgrade to our room was granted via booking through Kathy! Always a nice treat! Kathy's also was able to score us awesom show tickets! We have no complaints about anything Kathy helped us with! All was wonderful!
Recommended
The BEST travel agent!
By: jerbrad
Reviewed on: 17 Jun 2014
Kathy has consistently offered first class service and goes above and beyond the normal TA. When I leave on a trip that Kathy has arranged, I can honestly say everything has been finalized with the utmost care and I'm always confident there will be no surprises.  I highly recommend Kathy and look forward to her planning all of our future trips - short and long.
Recommended
Kathy is the best!
By: maggie 4
Reviewed on: 21 Jul 2014
Recommended
Excellent trip
By: Sly
Reviewed on: 08 Aug 2014
We followed the recommendations of Kathy Moran as to both our hotel and various tours on our recent trip Paris. Her suggestions were perfect. The Intercontinental Le Grand hotel was extremely clean, and the staff were always helpful. Most importantly, the air conditioning was also very good, which was something I had asked Kathy to check on. We were upgraded to the club level, which gave us free breakfast and other snacks from 7AM-10PM. We would stay here again, and would not have found this hotel without the recommendation of Kathy. The tours were also outstanding. Particularly good tours were the private tour of the D-Day beaches, and the Covered Passages tour. While the D-Day beaches were interesting enough, the "farmhouse lunch" included with this tour was delicious and interesting. The Covered Passages tour was also very good, with an emphasis on historical Paris. Kathy obviously knows Paris, and her recommendations made our trip a wonderful experience.
Recommended
Great Trip
By: bfish
Reviewed on: 10 Sep 2014
We had a fantastic time in Maui with great accommodations. Both of our hotels were great. We went for our honeymoon and had a bottle of champagne waiting for us after our first day at the pool. Our second place, the Maui Westin, was even better. When we got back from our first full day at the beach, we had a bottle of wine waiting for us so we could celebrate our honeymoon! Kathy was extremely easy to work with and very on top of things throughout the process. We took a look online to find some places we may like and Kathy made it happen. We had a very good experience using Kathy and would definitely recommend her to others!
Recommended
outstanding service
By: TC
Reviewed on: 30 Sep 2014
I have planned all my family trips for the past 20 years until I met Kathy. She is outstanding and efficient. Kathy has great ideas if you need suggestions or she will organize what you request. Our trip to Vienna, the Amalfi Coast and Rome was seamless, and all the details were arranged by Kathy. No detail is too small for her to pay attention to, she has also organized several other shorter trips for my wife and I and all were done perfectly. I only wish I met Kathy 20 years ago!
Recommended
Kathy chose the BEST cabin for me!
By: Jerbrad
Reviewed on: 29 Sep 2014
Just returned from a family vacation and can't wait to thank my TA, Kathy Moran, for choosing the best cabin on the best cruise. It was a very large inside cabin (believe it or not) and in the perfect location. Kathy knew my preferences and chose exactly what I was looking for in a cruise. She's constantly looking out for the best deals and ALWAYS available when I need help. Thank you, Kathy! I truly appreciate your professional help and your friendship.
Recommended
Very knowledgable service and great follow up
By: VJB1540
Reviewed on: 26 Oct 2014
Our experience in Hawaii was exceptional; the accommodations were great and the knowledge from Kathy M was superb. She answered all our questions and gave us great advice on everything we asked about. Both resorts did a great job, both staffs at the resorts were very friendly and accommodating.
Recommended
Leave it to Kathy.
By: RobO
Reviewed on: 03 Nov 2014
This was the first time, but not the last, that I'll be using Kathy to arrange my travel itinerary. She found the most bang for my buck and was an absolute pleasure to deal with. I can recommend her with complete confidence.
Recommended
Great Trip!
By: Jerbrad
Reviewed on: 17 Nov 2014
Just returned from a Carnival cruise and had a fantastic time. Thanks to my TA, Kathy Moran, we had the best cabin location. She knows exactly which cabin is best for us. Also knowing if we had any problems, she was just a phone call away. Very reassuring. Looking forward to planning more trips with her.
Recommended
Very professional service
By: Bisch
Reviewed on: 12 Jan 2015
Kathy did a fantastic job on making sure the we had a great stay at the hotel. She made us aware of all the Virtuoso amenities available. She even sent us a list of things to do while we were in Chicago. Incredible service!
Recommended
Kathy
By: Nancy
Reviewed on: 19 Feb 2015
Kathy is a great travel agent. She is so thorough and efficient and has great travel ideas. She also goes that extra step -- for example, even though we hadn't booked our flights through her, she was following up to see if we could make it to FL since the weather was bad.
Recommended
Expert friendly travel professional
By: Lynne04
Reviewed on: 11 Mar 2015
Kathy helped us to plan an all-inclusive vacation in Punta Cana. Kathy was helpful as we made decisions about which resort would be best for our family stay. She expertly handled all pre-trip arrangements. We arrived at the Punta Cana and were met by our transfer driver and immediately taken to our resort. Our checkin was uneventful because Kathy confirmed our details prior to our arrival. Kathy is friendly and a wealth of travel information! Working with Kathy takes the stress out of vacation planning! I call Kathy whenever we are planning a vacation.
Recommended
THE BEST SERVICE EVER!!!
By: geri
Reviewed on: 20 Mar 2015
From the first encounter with Kathy, I am overly please with her service and knowledge of complete travel suggestions. And for me and my family choose a first class Resort. Guided me through upgrading seats, which turned out to be an extra perk! The private transfer from the airport to Resort, we were greeted with roses and champagne> mostly did not have to stop at all the Resorts on the way to ours. I have never heard of "DREAMS" and this was my 10th or 11th trip to Mexico>> my favorite. I had not know Kathy before, how did she know from our conversation that this would be so perfect for me?! And to recommend my friend fly to Chicago before and after, was genius> her airport in Virginia did not have a direct flight and this gave us more friendship time together. My only regret is that I have not known her for all the years I traveled! I have and will continue to recommend Kathy to everyone I know who enjoys traveling! !! She stayed in complete touch with all us. (oops, out of space
Recommended
Experience that can't be matched!
By: PaulYvonne
Reviewed on: 19 Jun 2015
Kathy Moran scheduled the perfect tours for us in several European cities. Her experience and expertise is unmatched. From the bullet train to Florence to the day trip to Budapest and walking tour of Prague - it was all first class and delightful. We started our trip with breakfast at the Vatican before it opens to the public - and we ended our trip with a reservation for a 6 course dinner in the Eiffel Tower - no waiting in long lines! We know to trust Kathy and her recommendations never dissapoint. She was spot on with the Paul Guaguin cruise in Tahiti/Bora Bora and the Cook Islands & Society Islands. She was equally knowledgable on our trip to Hong Kong and Australia. We feel like we pack the most into each adventure because Kathy has already been to these destinations and she listens to our goals and is able to match them to a perfect itinerary every time! We couldn't be happier with Kathy - and we can't wait to plan our next adventure!
Recommended
Kohler
By: WillMags2010
Reviewed on: 06 Jul 2015
Kathy, Did a great job of listening to my wife and I's needs to celebrate our 1 year anniversary. She recommended the best place possible. Our expectations were exceeded and a wonderful experience!
Recommended
Very helpful with many questions we had
By: Anita
Reviewed on: 29 Jun 2015
Kathy was very helpful right from the beginning in giving us advice on rooms to chose on ship and the multiple questions we had that followed from that. she also made sure that we got our land trips planned way in advance so we got the trips and dates and times that worked best for us. it was a vacation of a life time and many thanks to Kathy for helping make it all go smoothly!
Recommended
Best trip ever!
By: KarenB
Reviewed on: 17 Jul 2015
My husband and I celebrated our 30th anniversary this past June and Kathy helped plan a wonderful trip to Paris and the Normandy region in France. We spent three nights in Paris and then boarded a river cruise along the Seine to Normandy. We have been planning this trip for almost nine months and Kathy stayed in contact with me the entire time. She met with me several times to discuss the cruise, various hotel options in Paris, excursions etc. Within hours after each of our meetings, Kathy followed up with options for me and booked our cruise, hotels and excursions. Kathy's extensive travel experience and personal attention planning our trip was outstanding and gave me comfort knowing that no detail was overlooked. I would highly recommend having Kathy plan your next trip. You will be in great hands!! We can't wait to plan our next adventure.
Recommended
Best TA ever!
By: Jerbrad
Reviewed on: 12 Jul 2015
Thanks to Kathy we had another great vacation knowing she had everything organized prior to us leaving. No surprises. We were able to sit back and enjoy every moment.
Recommended
big island of Hawaii
By: carkare
Reviewed on: 13 Aug 2015
Hotel: Fairmont Orchid. Hotel was excellent, with terrific views particularly at sunset. Club levels rooms worth the extra expense, as breakfast and early dinner selections were tasty. Hotel staff were all outstanding, especially Debbie and Elizabeth (concierge at the Club level, who arranged our tours). Beautiful property. Tours: The big island bus tour was informative and included: black sand beach, Kona coffee shop, Volcano National Park, Hilo, and a macadamia nut factory. It was a bit too long though at 11 hours. Blue Hawaiian helicopter tour was great, even though weather precluded flying over the volcanoes (the tour was discounted). Swimming with the dolphins at the Hilton was also good. Restaurants: Best was 'Ulu Ocean Grill at Four Seasons. You dine next to the ocean, great food. Second was Merriman's (10 miles NE of Fairmont) where you dine indoors, excellent food. Third was Blue Dragon (5 miles N of Fairmont) where you dine under the stars, with live onstage music.
Recommended
Exceptional professional, friendly service!
By: Joey13
Reviewed on: 18 Sep 2015
We were so pleased with our accomadations at the Peninsula in Chicago. They have a chocolate bar on Fri & Sat night, which was an experience! Kathys recommendations for Taste Buds walking food tour & Wendella Architectural river tour exceeded our expectations. Thank you Kathy!
Recommended
superior service!
By: littleV
Reviewed on: 26 Sep 2015
My husband and I were extremely pleased with the trip planned by Kathy Moran. Her attention to detail, availability and follow through is superb. We believe Kathy goes above and beyond to ensure she delivers the experience we, her clients, are seeking in our travel. The accommodations, transfers, tours were excellent. As opportunities arise, we never hesitate to refer Kathy to our friends and associates. We look forward to having Kathy plan our next trip!
Recommended
Great Consultant on Travel
By: Dennis
Reviewed on: 27 Sep 2015
Kathy has a unique commitment for customer service. She tailors your trip to your needs and desires. Whether it is travel accommodations, tours, flights, dining, shopping or just the day to day travel adventures, Kathy is extremely helpful on providing you the best! We would definitely go to Kathy for future travels and would recommend her services to all. Thanks Kathy for a fantastic trip!
Recommended
Expert and friendly service down to every detail. A Great job from Kathy
By: VJB1540
Reviewed on: 25 Sep 2015
Kathy did a wonderful job and she took care of all the details as well as follow up with us every step of the way; first class service all the way
Recommended
Paris
By: Bill and Angie
Reviewed on: 30 Sep 2015
We had a wonderful time. Everything went smoothly and was very well thought out and organized. Thanks!
Recommended
fantastic service
By: JJF
Reviewed on: 11 Oct 2015
Our trip was fabulous, thanks to our travel agent Kathy. We had the perfect itinerary, knowledgeable guides, and luxury hotel. Kathy's customer service is exceptional! Her willingness to listen, attention to detail, and follow through sets her apart from other travel agents. We look forward to using Kathy on our next trip and would highly recommend her to our friends and family.
Recommended
Amazing Tour Guide as well!
By: jerbrad
Reviewed on: 29 Sep 2015
My husband and I just returned from the trip of a lifetime! Again!!! Thanks mainly to our dear friend and travel agent - Kathy Moran. She along with her husband, John planned the most amazing group trip to Paris/Normandy and we am so thankful they included us in this wonderful experience. We were able to relax and let Kathy and John organize a ten day party that we'll never forget.
Recommended
Simply the best!
By: LadyDi
Reviewed on: 30 Oct 2015
Our trip to Paris and river cruise down the Sienne was way beyond our expectations! Every aspect of the trip was taken care of, leaving nothing for us to do but relax and enjoy. Kathy put together an itineray and group of people that would be hard to replicate! She was very knowledgable in all aspects of the trip and worked hard to make sure the group was well prepared. Plus, Kathy and her husband were a "ton of fun"! My husband and I were so happy to have been part of this trip. Can't wait to go again!
Recommended
Honeymoon Perfectly Planned
By: John Doh
Reviewed on: 10 Nov 2015
My wife and I had a wonderful honeymoon trip to New Zealand and Fiji! Getting the planning done for us was the perfect combination of relaxation and adventure for us
Recommended
Great attention to detail
By: EMH
Reviewed on: 18 Apr 2016
We recently booked a trip to Aruba Marriott Stellaris with Kathy Moran. Our travel is always at Christmas, which can be a very busy and crowded time to vacation. We were so pleased with Kathy's attention to detail and her follow through on making sure the trip for our family of six was not only fun but comfortable. Her connections with the hotel provided much needed attention in securing the proper rooms, poolside accommodations and concierge help with dining reservations. Kathy's expertise and her warm personality make the hotel personnel attentive to your needs and comfort during your stay. We had a wonderful trip, thanks to Kathy, despite a very busy time of the year to travel.
Recommended
Attention to Every Detail!
By: Mom on Vacation
Reviewed on: 13 Apr 2016
Kathy recently planned a trip for my 50th birthday. She was absolutely terrific, thinking of every kind of place we might like after asking me several questions. Kathy is unique as a travel agent in that she thinks of every detail in advance and worked as my partner to make sure that we would have a smooth and successful trip. We had a blast and appreciate all that Kathy had to do on her end to make it all go well! Thank you, Kathy!
Recommended
Excellent Experience
By: Claire
Reviewed on: 15 Jun 2016
Kathy Moran was sensational from the very beginning, throughout the trip, and after we returned. In the planning stage, Kathy gave me her advice in regards to group travel - all of which turned out to be true. She was receptive to any suggestions I put forward, and worked with me to come up with creative solutions when something wasn't going to work the way I originally conceived. Kathy was attentive and never left me waiting for a response. I felt confident when we set off for the trip and happy about the plan. And the plan really was great! The trip went off without a hitch. Moloney & Kelly hooked us up with the very best, including their recommendations for hotels and tour guides. It was never wracking being in charge of 28 people, but I never felt like I was doing it alone. Kathy instilled relentless optimism into the trip as well as my ability to lead this group. I couldn't have done it without her. I recommend Kathy any day of the week and twice on Sundays.
Recommended
outstanding attention to detail
By: TC
Reviewed on: 25 Apr 2016
Kathy always makes travel seamless. She is not only organized and informed but she truly cares that her clients have a great time and spend time making memories not worried about the details. With Kathy you don't sweat the details because she does and never lets you down. I am totally satisfied with the service she provides and don't plan to take any trips without her outstanding service
Recommended
Professional travel experts
By: Mary
Reviewed on: 03 May 2016
Our Virtuoso Advisor, Kathy, was VERY easy to work with. She asked questions about our families likes / dislikes, what we wanted to accomplish on our trip to Italy, and what type of hotels we liked. Within a day of reviewing our plans (I waited until the last minute, which was no problem for Kathy!), she provided hotel selections, train schedules and several day trips / cooking classes to choose from. Once decided, all reservations were made and provided to us in a very organized manner. Kathy then went above and beyond to provide us with "local" knowledge in terms of tipping, taxi's etc. Her knowledge about the area, the hotels and the excursion companies resulted in a wonderfully planned trip!
Recommended
Great Family Get-together
By: Jerbrad
Reviewed on: 05 Jun 2016
My family and I had a wonderful cruise thanks to my TA, Kathy! All details were taken care of prior to leaving so we were able to enjoy a stress free trip. Kathy is a wonderful travel agent and I look forward to working with her again to plan our next adventure.
Recommended
Very professional....excellent service
By: Kathy
Reviewed on: 18 Jun 2016
Kathy did a terrific job of taking care of all the details of our trip. She made sure we were informed of all the details. All the questions I emailed to her were answered immediately. She also provided great suggestions to what we could do on our short stay over post cruise. My husband and I would highly recommend her to anyone. Very pleased
Recommended
A winner!
By: nono441
Reviewed on: 25 Jun 2016
Kathy helped my family plan a wonderful trip to France. I was originally working on my own but became stuck when it came to planning tours in Paris, rail trips, a few hotels and a rental car. Kathy was a gem. She gave us many tour options and found some wonderful places to stay, booked our rail passes, and found the perfect car rental company. Kathy met with me before our trip and had a well organized folder including all of our information as well as some traveler tips. She included her cell phone and other contact information should we need it during our trip. We never felt we were on our own. I would highly recommend Kathy for her wonderful insights and charming personality.
Recommended
Very, very helpful service
By: Cathy
Reviewed on: 18 Jun 2016
Kathy did a great job making suggestions and helping us plan our trip. She was always available to answer questions. It was wonderful and any glitches we had, like a long delay of flight, was beyond her control. We will use her again.
Recommended
Perfect family trip back home to Italy
By: Micheleg
Reviewed on: 06 Jul 2016
Kathy helped plan our first trip to Italy a couple years ago and it was spectacular! We wanted to go back, but to Sicily to research our family's ancestry. Kathy recommended two fabulous resorts on Sicily for us to enjoy. Both were very different, but amazing in their own way. The service at both resorts was top notch, the food was delicious and the views were stunning. Kathy was able to provide us with a driver for our trip who accompanied us and translated when necessary. A trip highlight was visiting the small town were our Grandfather had grown up, meeting the town mayor and getting to see our Grandfather's handwritten birth certificate from 1888. Kathy also recommended several excursions for us to enjoy, all of which were family friendly to keep our four children entertained. Our trip continued to Puglia. At yet another fabulous resort, we enjoyed their culture, food and festivals. Kathy thought of everything with our family in mind and we enjoyed every last detail.
Recommended
Expert, Efficient, Travel Expert
By: Last minute vacationer
Reviewed on: 03 Aug 2016
Kathy is really good at listening to my needs and finding exactly what I want in a very short period of time. I have used her on more than one occasion and she has NEVER let me down! I had a wonderful trip to Greece this time as well as equally great trips to Fiji and New Zealand, all courtesy of Kathy's expert planning! Will definitely continue to use her services!
Recommended
Just what we were hoping for and more!
By: Caroline
Reviewed on: 21 Jul 2016
Kathy put together our trip to Alaska for a naturalist adventure and it was wonderful. I wanted to make the trip but knew that it would never happen if I had to do the planning myself. I was so happy to find Kathy and she did a great job of putting our trip together for us, right down to the last details. Everything went smoothly and we truly enjoyed our trip even more than we imagined.
Recommended
Super helpful!
By: Danny2016
Reviewed on: 27 Jul 2016
Kathy is really helpful in coming up with unique ideas. She recommends hotels that are true gems that you ordinarily would never discover in generic online searches. I've been using her services for seven years and have had nothing but great trips around the world. She has helped me with planning cruises, excursions, transfers, all-inclusive resorts, and amazing hotels. Looking forward to many more wonderful adventures!
Recommended
Perfectly arranged vacation
By: carkare
Reviewed on: 20 Aug 2016
Kathy knows what our requirements are as to hotels and tours, and selected those that perfectly matched our desires. Kathy selected for us the Grand Hotel La Favorita in Sorrento, and the Rocco de Russie hotel in Rome. Both locations were outstanding. The La Favorita was centrally located, very clean, and had great service including a rooftop pool and restaurant. The Rocco de Russie rooms were large, well furnished, and the hotel was first class in all aspects. Without Kathy's guidance, I would never have found these hotels. Her selections here were perfect for my family's vacation, and met our needs. Kathy also recommended several tours, including some that were a combination of both driving and walking tours. Too many walking tours can be tiring, and the combinations Kathy selected for us were excellent, in that they were both informative and leisurely. Kathy again planned a prefect vacation for us, and her recommendations were outstanding.
Recommended
An Amazing Experience
By: Julie
Reviewed on: 13 Sep 2016
The hotel she found was perfect - so close to where we wanted to be- awesome service - unique/quaint rooms and delicious breakfasts that were included - also an amazing concierge service. The tours that she suggested and arranged were awesome - exactly what we were looking for. She thought of everything!!! She arranged our flights/transport to and from the airport and even had suggestions for exchanging money. I was so busy that I had no time to arrange anything - she did everything and it was perfect!
Recommended
Awesome
By: DandM
Reviewed on: 18 Sep 2016
Dream trip. All went smoothly. Kathy took care of all the details and planned our trip to our wants and needs. Our first cruise and she knew what to ask us to help us decide on the booking for the ship. We never would have thought about some of the things she asked. She was patient with our multitude of questions and answered them in a timely manner. We will definitely use her expertise for future trips. Big, big thank you to her.
Recommended
Expert friendly service
By: VJB
Reviewed on: 07 Oct 2016
We had a great experience with Kathy and the trip that we recently took, Kathy is very knowledgeable and she did a great job with every last detail. We have taken several trips that Kathy has organized for us and we will continue to use her and Virtuoso; I strongly recommend talking with Kathy about all your travel needs. VJB
Recommended
Perfect choice!
By: Jerbrad
Reviewed on: 11 Nov 2016
Kathy chose the perfect cabin location for our cruise which was very important to us! We appreciate her expertise and reliability. Kathy is the BEST TA.
Recommended
Excellent guidance made for a perfect trip to Cuba
By: JennyK
Reviewed on: 27 Nov 2016
Kathy Moran provided arrangements through Abercrombie & Kent for an incredible trip to Cuba for us. My husband and I could not have been more pleased with our experience. Given the uncertainties of traveling to a country that has just been opened up to U.S. visitors, we were not sure what to expect. Kathy answered all of our questions and checked with us frequently to ensure we were fully prepared for our adventure. The trip was incredible! The arrangements, touring experience, guides, food, and the group we traveled with were all wonderul. We were extremely pleased and would recommend Kathy's services to other travelers.
Recommended
The Best!
By: John
Reviewed on: 07 Dec 2016
From start to finish, Kathy provided knowledgeable and expert guidance and planning for a fabulous travel experience. Kathy listened carefully to our interests and preferences. She used her expertise to guide us toward important sites and landmarks even as she incorporated trip features tailored to our particular interests. Hotel choices were excellent and transportation recommendations and planning sound and smooth. Kathy is an experienced travel professional and a warm and engaging individual. It was a joy to work with Kathy. Our trip was terrific!
Recommended
Great travel helper
By: Palla
Reviewed on: 03 Jan 2017
Kathy recommended Ama Waterway and we were not disappointed. The best service, cabin, food and tours. I would recommend it highly. The Christmas markets were different everyday and most enchanting. The tours were excellent as were the guides. Knowledgeable and pleasant. The historical surroundings were wonderful. So much to take in and enjoy around every corner. Never enough time in one place. Could go back and do it all over again in a minute. Thank you Kathy for all your help and guidance. Always right there to answer any questions. Much appreciated. If another travel plan comes up it will be with Kathy.
Recommended
Awesome to work with!
By: Vickie
Reviewed on: 25 Jan 2017
Kathy is a great travel advisor and beautifully facilitates all of our need/wants on all of our trips! We love working with her!
Recommended
ER
By: ER
Reviewed on: 02 Jun 2017
Kathy was awesome. We knew we wanted to go to Italy but didn't know how to start. She had a lot of knowledge and just guided us along the way. She took care of the logistics and created a wonderful trip. We would definitely use her again.
Recommended
Kathy Moran was a wonderful agent to work with. Kudos
By: Diane
Reviewed on: 08 Jun 2017
Kathy was always eager to help and patient. She was very knowledgeable. I would highly recommend her
Recommended
Backroads Trip - Germany
By: Lynnie
Reviewed on: 02 Aug 2017
We have worked with Kathy Moran for our travel needs for many years and will continue to do so. She is extremely knowledgeable in all areas of travel. When we have followed her suggestions, we have had amazing travel experiences and our Backroads bike trip from Berlin to Dresden was no exception. Any questions or concerns we had before the trip were quickly addressed. Kathy efficiently took care of all the details of the trip. She offered suggestions for activities and lodging post trip which led to a wonderful experience in Berlin after the bike trip. Kathy's consistant attention to detail and knowledge of the travel industry make her a superior travel advisor!
Recommended
Wonderful Trip!
By: Jerbrad
Reviewed on: 31 Jul 2017
Kathy is a true professional and very good at what she does. We took a cruise from Boston to Montreal and Kathy, knowing our preference, chose the perfect ship and cabin for us. Her recommendations for hotels were excellent. She's already planning the perfect trip for our next adventure.
Recommended
Wonderful selections & execution
By: Honeymooner
Reviewed on: 09 Aug 2017
Kathy coordinated a perfect trip to Italy for our honeymoon. She was responsive, creative, and helpful throughout the entire process. We are certainly grateful for her assistance and will be working with her in the future!
Recommended
Incredible Family Adventure in Iceland
By: Adventure-bound
Reviewed on: 08 Aug 2017
Kathy Moran has been terrific to work with! She really listens and focuses on the type of travel experience I want to create. She works with other specialists for our specific destination as needed to get us the best, and most in-depth guidance on how to plan a dream trip. Kathy is great at responding very quickly to questions. She is very organized and detail-oriented, which makes for peace of mind for me. Kathy loves what she does and her enthusiasm is contagious. She is very vested in creating the perfect, customized trip based on our travel goals. I highly recommend Kathy Moran!
Recommended
Scotland
By: Pam B.
Reviewed on: 23 Aug 2017
Kathy was beyond helpful and really followed our lead, creating a trip suited to our preferences. She worked diligently with our hotels to provide us with remarkable service and accommodations. Her relationship with Belmond was invaluable when we ran into a change of plans. We would highly recommend Kathy to others.
Recommended
European adventure
By: Famiglia
Reviewed on: 27 Aug 2017
She was knowledgeable, but also knew her limitations. She brought in another tour operator who was more familiar with the route we wanted to take in Italy. Kathy took our initial itinerary and helped us tweak it. This was the second time that we used her services, and we will continue to use her for future travel.
Recommended
Paradise under the Tuscan sun!
By: KJo
Reviewed on: 03 Sep 2017
Kathy put together a wonderful Italian itinerary that was the perfect blend of adventure and leisure! She took care of every detail and answered all our questions. I appreciated that she made arrangements for excursions & dinner reservations before we left. Can't wait to work with Kathy again on my next adventure!
Recommended
Honeymoon to Greece
By: Molly Allen
Reviewed on: 23 Oct 2017
Wonderful! We communicated great and she knew exactly what we were looking for! We had an amazing experience and were given upgrades at each of our hotels as they knew we were celebrating our honeymoon! She made the planning easy and relaxing. I felt prepared going on our trip as we had everything we needed sent right to us. She answere all of my many questions We were organized and excited to start our trip! We hope to plan another trip with her soon!
Recommended
Italy
By: Lucy
Reviewed on: 13 Oct 2017
Kathy was great to work with. Kathy was spot on with what we wanted to see and do in Italy. She suggested places that we were not aware of, and that was probably the best part of the trip. There were no surprises during our trip. Everything was laid out in the itinerary and explained to me beforehand. The hotel recommendations were great. Communication was key, before, during and after we returned home. Kathy did a fantastic job, start to finish.
Recommended
Most Amazing Trip Ever
By: MaryandRich
Reviewed on: 23 Oct 2017
We loved working with Kathy. She asks all the right questions and is very knowledgeable on so many destinations. She has great ideas that we had not even thought of. My husband and I knew we wanted to see Paris and the sights. However, we did not know much about the City. Kathy came to us as a referral from a family member. We had the best experience working with her. She asked specific questions which led her to ask, "Why not a river cruise"? The more information she gave us, the more we were excited about the experience. So glad we did! Kathy even printed out a suggested itinerary adding all kinds of things. From there, we were able to choose what was best for us. Looking forward to working with Kathy on our next trip!
Recommended
Trip to maui
By: Jess
Reviewed on: 29 Oct 2017
Kathy was amazing to work with! She did an amazing job planning our honeymoon to maui! She was so knowledgeable and planned an amazing honeymoon for us! She had great recommendations on where to stay things to do and places to eat you name it she knew! We will absolutely be using her and trusting her with future trips! Thank you so much Kathy for making our honeymoon so wonderful!
Recommended
Great experience.
By: Jane
Reviewed on: 13 Nov 2017
She makes the experience fun and easy. I felt as though she took care of everything and I just needed to pay and show up.
Recommended
Southeast Europe
By: traveler
Reviewed on: 09 Nov 2017
She was always on top of things for the group, very much appreciated. Gives great service and provides more private/small group tours. Will use her for future travel.
Recommended
Southeastern Europe
By: Shari
Reviewed on: 17 Nov 2017
Kathy was a joy to work with. Her planning of the trip was very well done - from the initial planning, payments, to the details of every day she really had it together. She did an exceptional job of making the trip very special with the extra dinners during the trip, the two pre-trip get togethers she hosted, and the concern of making sure we were all taken care of, happy, and safe. She really was one of the best I have ever worked with and look forward to many more trips planned with her guidance.
Recommended
Danube River
By: Carkare
Reviewed on: 30 Nov 2017
Wonderful ! Kathy has booked several trips for me over the years, and all have been outstanding. She does a first rate job of understanding what her clients want, and then delivering to fully meet her client's expectations. She also pays attention to the details. Recently, took a bus tour through Romania, concluding at 'Dracula's' castle. The bus tour was about 3-4 hours long and was informative. But for the return to the hotel, rather than repeat a 3-4 hour bus ride back, Kathy booked the return trip on a commuter train with club car seating. This train ride back was quick and enjoyable. But the important point is that Kathy anticipated that a long bus ride back to the hotel might be tedious, so she made other arrangements. It is this focus that Kathy has in doing the best for her clients, that makes her the best.
Recommended
Kathy -the energizer bunny of Travel
By: Susan
Reviewed on: 02 Mar 2018
Kathy is knowledgeable, responsive, professional and enthusiastic about all things travel related Kathy was thorough in her recommendations on Australia, and helped us budget limited time and money She was helpful in our early analysis of ship size for New Zealand Trip, but didn't appear to have any personal familiarity with Azamara When planning ship tours Kathy gave us optional tour providers to the ship, but didn't seem comfortable suggesting the "must dos" vs the less compelling tours/town visits Of course there were 3 couples and this was our 1st trip with Kathy, so she had no reference point as to what might appeal to some/all of us When return flight was cancelled in Auckland, Kathy and Virtuoso jumped quickly into action to provide us with timely alternate flight options My husband and I look forward to working with Kathy again, ideally joining one of her travel groups or visiting one of the numerous places about which she has deep, intimate knowledge
Working with Kathy Moran, you will have access to:
- An experienced travel guide whom you can rely on before, during, and after the trip
- Exclusive luxury resorts and properties
- Once in a lifetime experiences
Explore with the Best
Virtuoso Advisors are constantly pushing the boundaries in unique travel experiences.
Alliance programs are unique tailored experiences exclusive to travelers working with Virtuoso Travel Advisors.
learn more
Italy
France
South Africa
Australia
New Zealand
Ireland
China
Japan
Thailand
French Polynesia